About PlayMakers Ground Floor
Studio Productions from the Professional Actor Training Program
At the heart of every theatrical production, regardless of scope, are the artists who posit questions about the human experience. PlayMakers Ground Floor is an occasional series that engages our graduate acting company in material chosen (and sometimes written) specifically for them. These studio productions focus on the actors and the marrow of their process, and are led by insightful and resourceful directors from within the company or those visiting on fellowships.
---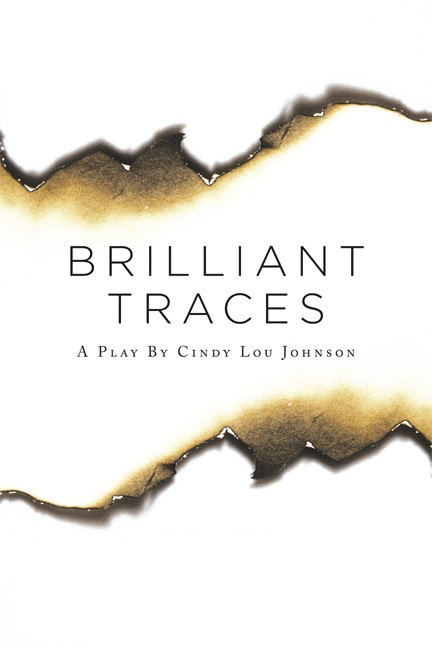 Brilliant Traces
by Cindy Lou Johnson
Directed by Dana Marks (Co-Artistic Director, Little Green Pig Theatrical Concern)
Sunday, September 15
Monday, September 16
Joan H. Gillings Center for Dramatic Art, Studio 103
FREE ADMISSION. NO TICKETS REQUIRED.
Featuring MFA candidates in UNC-Chapel Hill's Professional Actor Training Program:
Emily Bosco as Rosannah DeLuce Dan Toot as Henry Harry

The place is a remote cabin in the wilds of Alaska. As a blizzard rages outside, a lonely figure, Henry Harry, lies sleeping under a heap of blankets. Suddenly, he is awakened by the insistent knocking of an unexpected visitor—who turns out to be Rosannah DeLuce, a distraught young woman who has fled all the way from Arizona to escape her impending marriage, and who bursts into the cabin dressed in full bridal regalia. Exhausted, she throws herself on Henry's mercy, but after sleeping for two days straight, her vigor—and combativeness—return. Both characters, it develops, have been wounded and embittered by life, and both are refugees from so-called civilization. Thrown together in the confines of the snowbound cabin, they alternately repel and attract each other as, in theatrically vivid exchanges, they explore the pain of the past and, in time, consider the possibilities of the present. In the end their very isolation proves to be the catalyst that allows them to break through the web of old griefs and bitter feelings that beset them both and to reach out for the solace and sanctuary that only hard-won understanding, self-awareness and compassion for the plight of others can bestow.
Cindy Lou Johnson's epic play The New Americans launched A.C.T.'s (San Francisco) New Voices series. It was developed at Tisch, where Johnson was a guest artist, and workshopped at New York Stage and Film. Johnson is best known for her play Brilliant Traces, which was produced by the Circle Repertory Company at the Cherry Lane Theatre and has had many productions throughout the United States and Canada, and was produced in Paris at Théâtre de la Gaîté. A filmed version was produced for Canadian television, and a translation into American Sign Language premiered in Los Angeles. Johnson's other plays include The Years, Blesse, and The Person I Once Was. She has had productions at The Manhattan Theatre Club, The Circle Repertory Company, The Alliance Theatre, The Actors Theatre of Louisville, and The Eugene O'Neill National Playwrights Conference, among other places. THE YEARS was also produced for Canadian television. Johnson is a graduate of Cornell University and the Sorbonne and a recipient of the National Endowment Playwriting Fellowship. She also writes for film and television.
---
STILL TO COME THIS SEASON
TBA
Feb 1–3. Featuring a mix of first- and third-year PATP.
TBA
Apr 19–20. Featuring the entire first-year class!