About PlayMakers Ground Floor
At the heart of every theatrical production, regardless of scope, are the artists who posit questions about the human experience. PlayMakers Ground Floor is an occasional series that engages our graduate company in material chosen (and sometimes written) specifically for them. These studio productions focus on the actors and the marrow of their process, and are led by insightful and resourceful directors from within the company or those visiting on fellowships.
---
Beast on the Moon
by Richard Kalinoski
November 30–December 3
FREE ADMISSION. NO TICKETS REQUIRED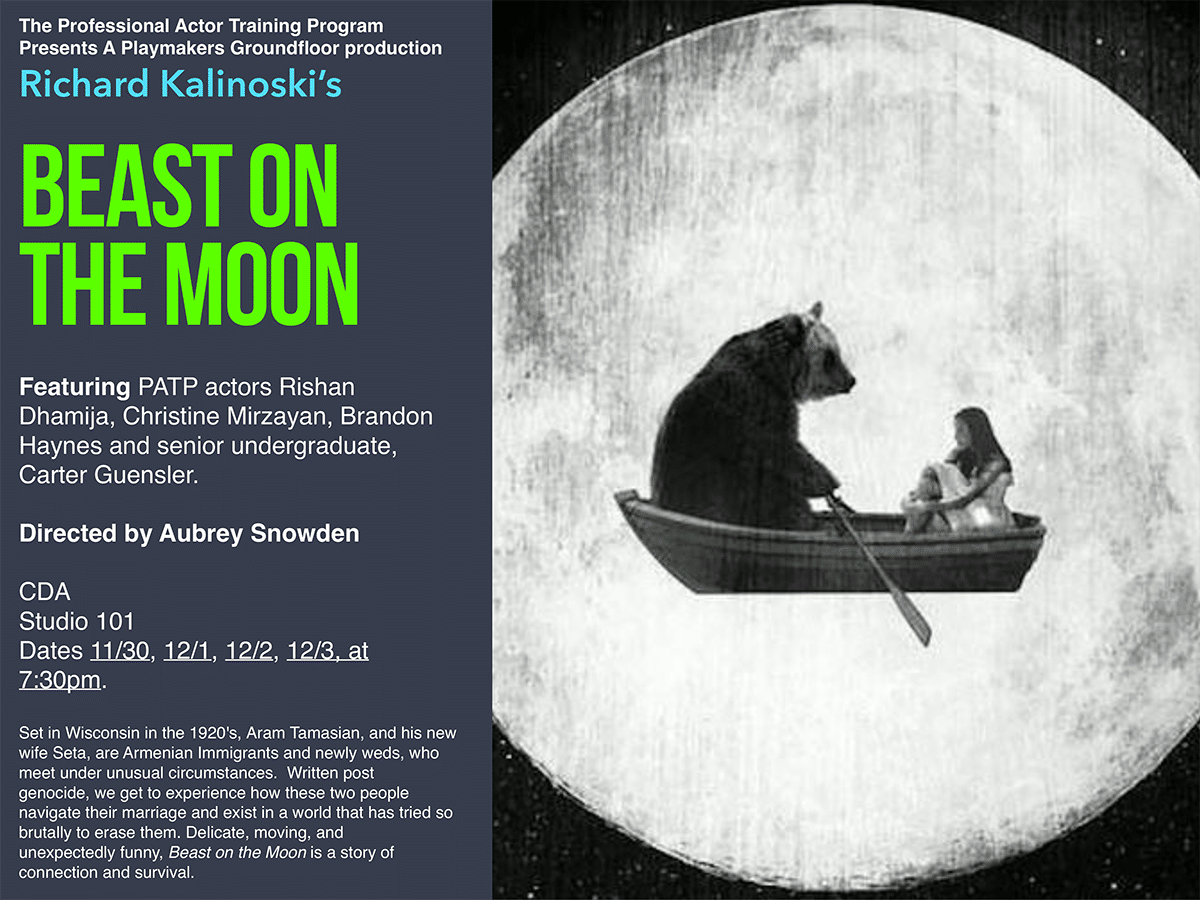 Inspired by harrowing true events, Beast on the Moon follows the lives of an immigrant refugee and his teenage, mail-order bride. Seta and Aram are two polar opposites who have one tragic experience in common. The play, set in early 1920s Milwaukee, unfolds around the effort of the couple to have a child. Infertility threatens not only their dreams, but also their relationship, until the presence of an orphaned boy forces them to reckon with each other and the past. Peppered with humor, irony, and bittersweet surprise, theirs is a universal story of hope, healing, redemption, and finally, love.
Featuring graduate company members Rishan Dhamija as Aram, Brandon Haynes as The Gentleman, and Christine Mirzayan as Seta, with undergraduate student Carter Guensler as The Young Gentleman.
CONTENT WARNING: This play deals with difficult themes, contains violent imagery, and may not be appropriate for those under the age of 16.