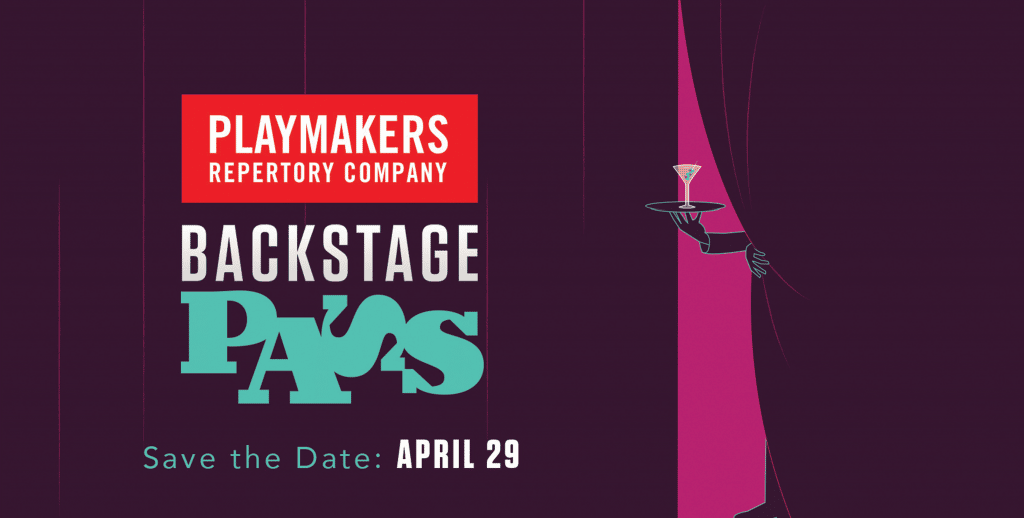 Mark your calendars! The PlayMakers Gala is returning on April 29, 2023!
This year, PlayMakers Gala will let you explore every corner of our
facility from the scene shop to the paint deck to the rehearsal hall
all with a cocktail in hand! Great food, entertainment and
dancing (on stage!) too – all for a great cause!
Tickets for our Backstage Pass Gala will be on sale on February 27.
Gala Sponsors
Catering
For more information, please contact Kymberly Burkhead-Dalton, Director of Development. In the meantime, enjoy looking at the pictures below from past galas. We hope to see you there!