COVID-19 UPDATE
The health and safety of our students, our staff, and our educators is a top priority at PlayMakers Repertory Company. We are working to make all Summer Youth Conservatory activities virtual, including a few added classes for high schoolers and grammar-aged students.
Please contact Jeri Lynn Schulke at jschulke@email.unc.edu for more information or for questions about registration.
Summer Youth Conservatory
Theatre Quest 2020
Summer Theatre Classes for Students of All Ages Have Moved Online!
NEW FOR 2020: Interactive online camps for grammar and high school students! Aspiring actors and interested youth from 4th grade through high school can study a variety of theatre disciplines and train with professional theatre artists this summer!
Theatre Quest Registration Form
"Thank you for organizing the virtual camps. COVID has been isolating and my child is really enjoying the content as well as seeing friends from prior years and other theatrical activities. I know it must be a lot of work, and we are grateful!"
SYC Mom
(click below to expand)
JULY 20–24, 2020 Creative Theatre Exploration
Students will spend the week learning about beginning puppeteering. Students will create their own puppets and masks and learn improv, storytelling and play writing.
Instructor: >Deborah Cox
$200
Session One: 9:00am–10:30am
Session Two: 11:00am–12:30pm
JUNE 22–JULY 3, 2020 Discovering Shakespeare
In this class, students find out why Shakespeare is still the most produced playwright in the world! The first week will unlock the secrets of Shakespearean acting, using a series of exercises and explorations to help actors "suit the action to the word, the word to the action." The second week will build on this solid foundation of technique to launch into scene work. Open to all levels of Shakespeare experience.
Instructor: Rebecca Bossen
$450
10:00am–12:00pm, 1-hour lunch break, 1:00pm–3:00pm
JULY 6–17, 2020 Radio Play Makers
In this two-week class, students will devise, perform and produce their own radio plays based on Shakespeare's Twelfth Night. In small groups, students will take an act from the play and adapt the story. In adapting the play, students will determine the setting, time period and style of the radio play. This will be uploaded to all podcasting platforms at the conclusion of the course. Students will learn writing, voice acting, foley artistry, music production, and the editing of their original works.
Instructor: Jessica Sorji
$450
10:00am–12:00pm, 1-hour lunch break, 1:00pm–3:00pm
JULY 20–31 2020 Audition Technique
This course will give you the confidence and tools to nail your next audition. We will start by preparing monologues for theatre auditions. We will explore different theatrical styles and genres. Then, we will set-up mock callbacks to practice "cold-reading". Next, we will focus on auditioning for film & tv, and investigate how that is different and similar to the theatre. By the end of this course, you will have two contrasting monologues ready to rock. You will know self-taping techniques to help your audition stand out from the crowd, and you will be ready for any curveballs casting directors might throw at you. Auditioning is an artform, but with practice and preparation your artistry will shine through even the most nerve-wracking situations.
Week One: Auditioning for Stage
Week Two: Auditioning for Camera
Instructor: Jessica Sorji
$450
10:00am–12:00pm, 1-hour lunch break, 1:00pm–3:00pm
MEET THE INSTRUCTORS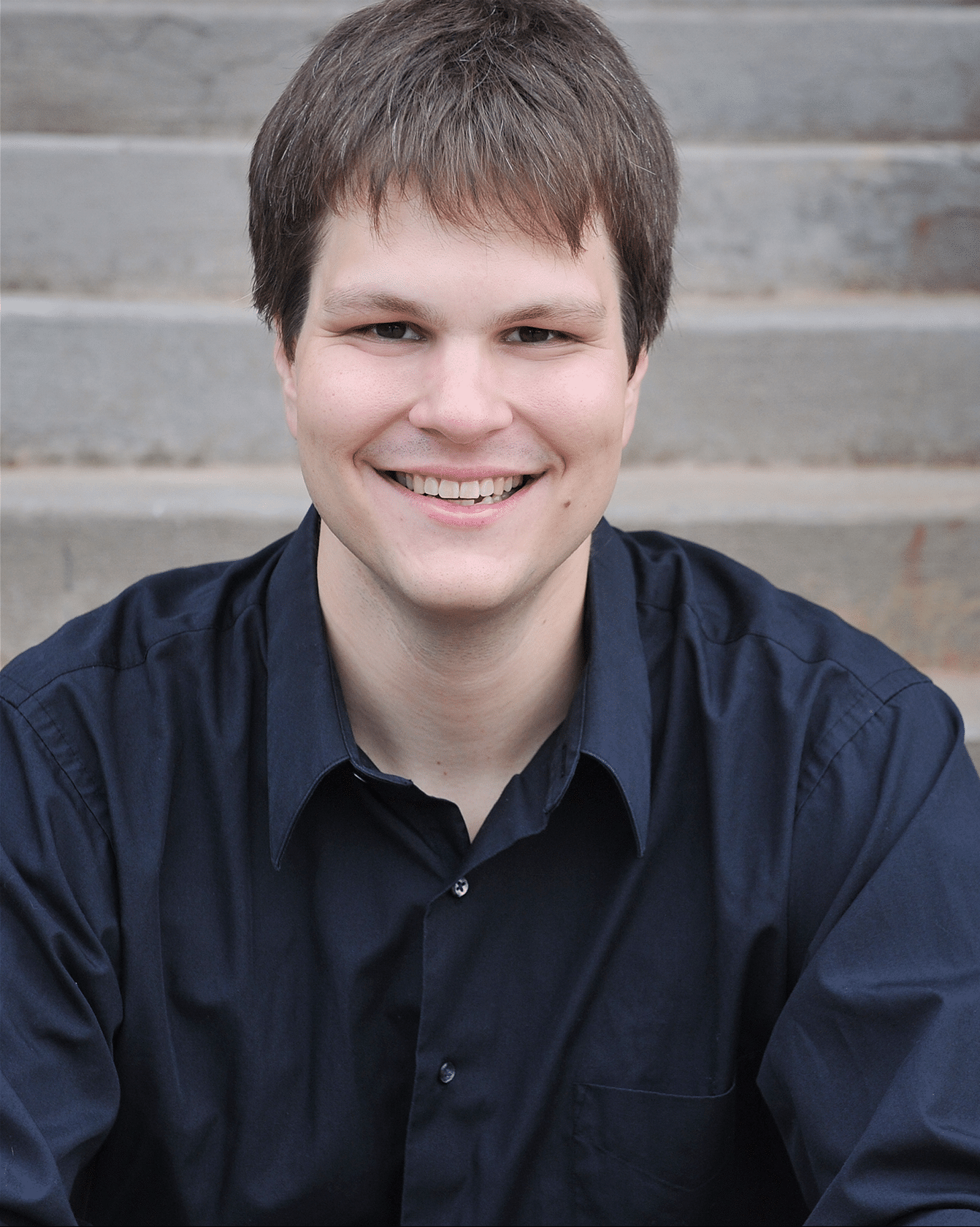 Thomas Bastable (accompanist: Musical Theatre: Solos, Scenes into Songs & Audition), a Durham native, lives in Chapel Hill and works as an affiliate vocal coach and music director at the University of North Carolina at Chapel Hill. In addition, he is the head teacher/coach at Balanced Music School and the assistant music director/pianist at Damascus Congregational Church. He graduated from UNC in 2010 with a degree in Vocal Performance and worked as a voice teacher/vocal coach before going to graduate school at Oklahoma City University for Opera Performance. Equally comfortable on the stage or behind the piano, Thomas' favorite performed opera roles include the title roles in Don Pasquale and Gianni Schicchi as well as Papageno from Die Zauberflöte. His voice students have continued into collegiate degrees in music business, education, and performance. His coaching students perform regularly locally and regionally and many have continued on to graduate school for voice.
Rebecca Bossen (Discovering Shakespeare) is a Durham-based theatre educator, voice coach, playwright, and performer. She holds theatre degrees from Duke University and Northwestern University, as well as an Advanced Certificate in Voice Studies from London's Royal Central School of Speech and Drama. She has taught theatre classes at Northwestern University, Act One Studios, Raleigh Little Theater, Burning Coal Theatre, NC State Young and Teen Writers' Workshops, and schools throughout the Triangle. She has provided training and workshops in Shakespeare technique and performance for more than fifteen years. Acting credits include Macbeth-The Banquet, As You Like It, The Prisoner's Dilemma, Pentecost, Brigadoon, Norway, The Changeling, Master Builder, Maccountant, Outside Mullingar, The Liar, Everything in the Garden. Voice and dialect credits include work with Raleigh Little Theater, Creede Repertory Theatre, Burning Coal Theatre, Elon University, Bartlett Theater, Stage Left Theatre and Circle Theatre. She is the recipient of an Illinois Arts Council Fellowship Grant for Scriptworks and an Ella Fountain Pratt Emerging Artists Grant. Delilah Lee was named an O'Neill National Playwrights Conference finalist. www.rebeccabossen.com
Deb Cox (Creative Theatre Exploration) is the Visual Arts Teacher at Carrboro Elementary School where she runs an after school Theatre Arts program. Over the past nine years she has educated and inspired hundreds of students with such productions as Jungalbook, Schoolhouse Rock Live, Jr., Charlie and the Chocolate Factory, The Lion, the Witch and the Wardrobe, and Mary Poppins, Jr. (to name a few). Additionally, she works as a director, costume designer, and set designer for a variety of local theatre companies and high schools. She is excited to join the great staff of theatre artists at PlayMakers this summer.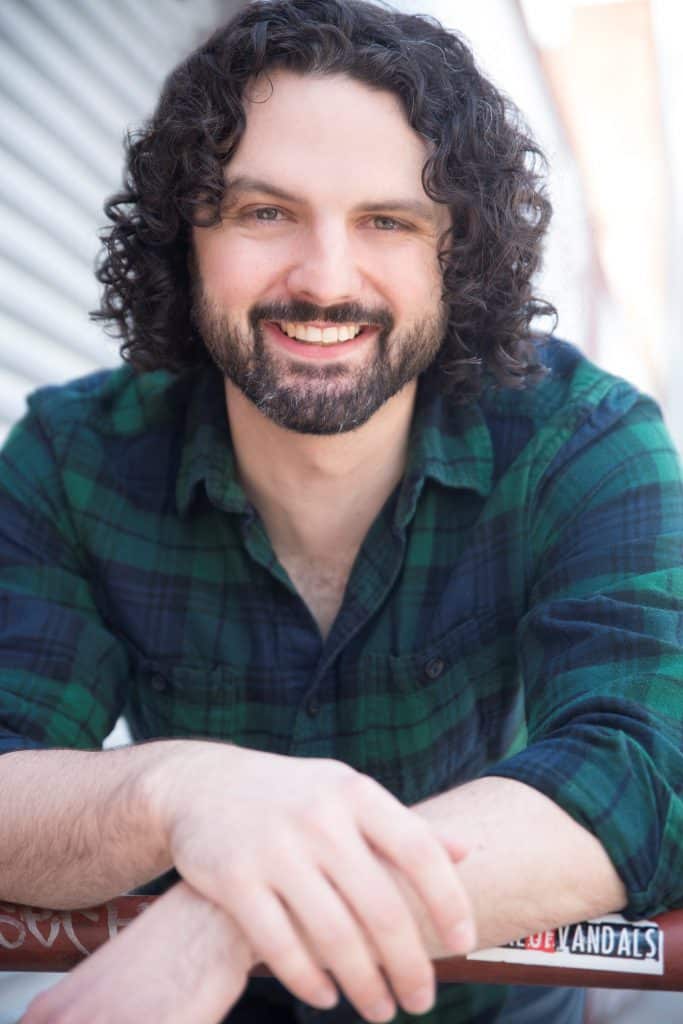 John Dreher (Musical Theatre: Solos, Scenes into Songs & Auditions) was born and raised in Colorado. He's studied music and singing for over 20 years and loves telling stories through song. After graduating from UNC Chapel Hill with his MFA in 2013, he moved to NYC where he has appeared in The Slap on NBC, and Ricki and the Flash, starring Meryl Streep and Kevin Kline. He has appeared in musicals both off-Broadway and regionally including, Cabaret, Big River, The Last Five Years, Jesus Christ Superstar, Parade, Urinetown, and Joseph and the Amazing Technicolor Dreamcoat. This is his 7th year teaching and learning in Theatre Quest/SYC and could not be more proud to be involved in such a vibrant arts community!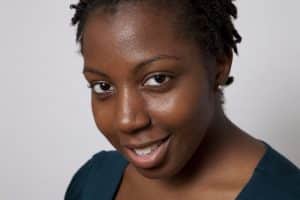 Terra Hodge (Playwrighting & Screenwriting) is the Theatre Arts teacher at Culbreth Middle School in Chapel Hill where she was named the 2017–2018 teacher of the year and was selected as a top 3 finalist for the district teacher of the year. She is also the Youth Programs Coordinator for The Justice Theatre Project. Terra received her BA in Theatre Education from North Carolina Central University and her MA in Film and TV Production, with a concentration in Acting and Directing, from Long Island University's Brooklyn Campus. She has directed many shows at her school and received an Excellence in Directing award at the 2016 NCTC Middle School Play Festival. Some of her directing credits include The Amen Corner (Agape), Crowns (RLT), Nickel and Dimed, and Co-director of A Raisin in the Sun (both JTP productions). She is no stranger to the stage, and has performed in many shows. Her favorite roles include Vera Stark in By the Way, Meet Vera Stark (NRACT), Serena in Porgy and Bess, Celie in The Color Purple, Mary in Black Nativity, Sarah's Friend in Ragtime (all JTP productions), and Charlene/Ensemble in Dreamgirls (Theatre Raleigh). In addition to being a performer and a director for theatre, Terra has written, produced, and directed several short films, one of which was screened at the National Black Theatre Festival in Winston-Salem, NC.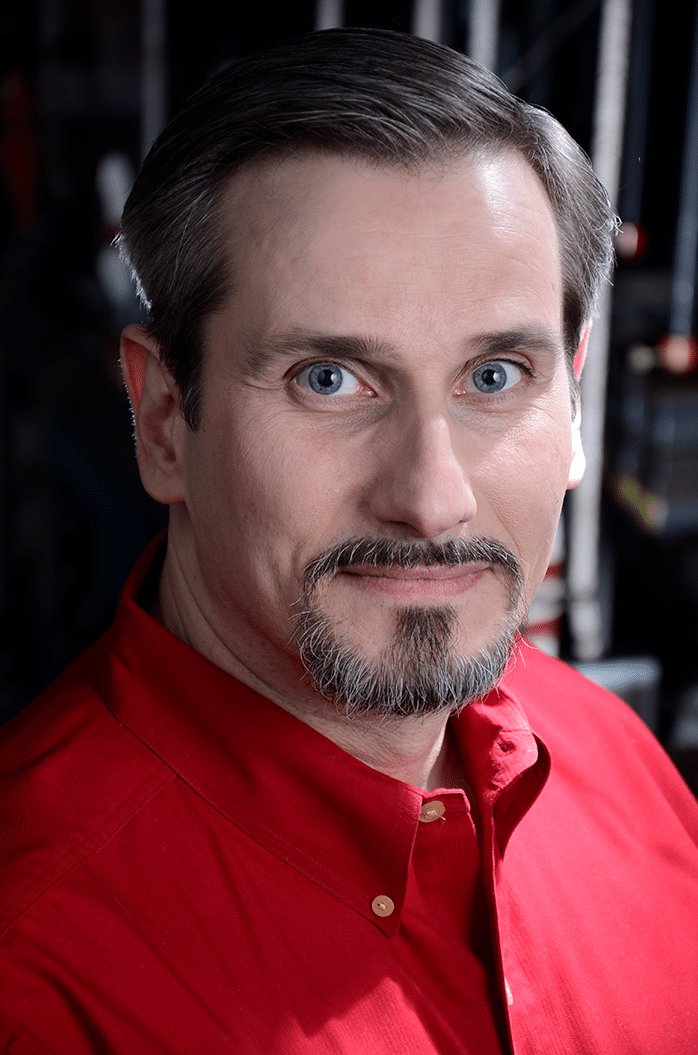 David McClutchey (Principles of Acting, Make Them Laugh, Stage Combat) is a professional actor, director, and choreographer with over 100 acting credits to his name, he has had the pleasure of working with some of the best talent in the triangle including: PlayMakers Repertory Theatre Company, Carolina Ballet, North Carolina Symphony Orchestra, Raleigh Little Theatre, Theatre in the Park, Temple Theatre, Deep Dish Theatre, Hot Summer Nights/Theatre Raleigh, and many more. Mr. McClutchey received his certification as an Advanced Actor/Combatant from the Society of American Fight Directors in the early 1990's and since then has choreographed fights locally, nationally and internationally as well. Mr. McClutchey is currently the Director of Theatre for St. David's School in Raleigh, NC.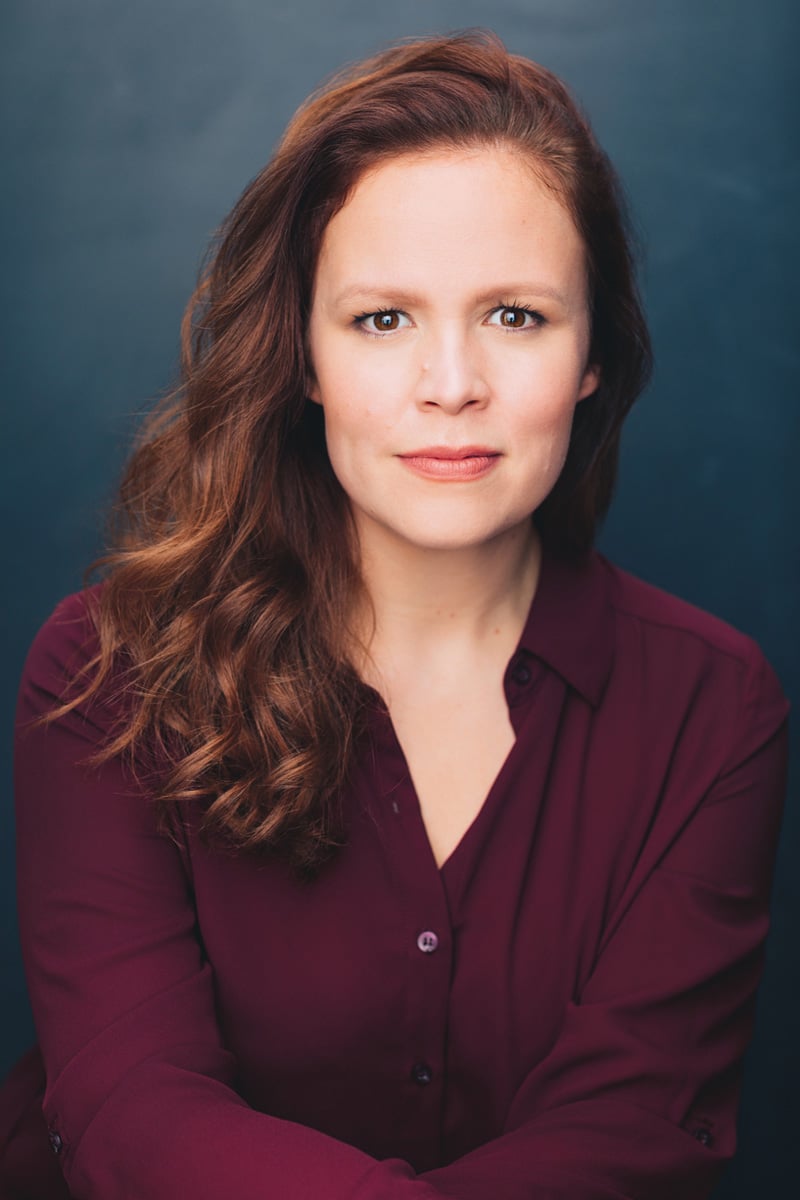 Jessica Sorji (Radio Play Makers, Audition Technique) is an actor/singer/writer based out of New York whose southern roots grow deep. A native of Durham and alumna of UNC-Chapel Hill majoring in Dramatic Art and Vocal Performance, Jessica saw her very first live show at PlayMakers in 1996 and has been obsessed ever since. You may have seen her on the PlayMakers stage in Sweeney Todd, Into the Woods, Assassins, Imaginary Invalid, The Parchman Hour, and Big River. Other productions include: New York: Hello Again, Taming of the Shrew, Almost, Maine Regional: Pride and Prejudice, Triassic Parq, Oliver!, Legally Blonde. She is a proud member of the Actor's Equity Association and strong advocate for actors creating their own work and opportunities.
To register for classes, fill out the Theatre Quest Registration Form.
For more information about scholarships, contact Jeri Lynn Schulke at jschulke@email.unc.edu.
---
2020 Summer Youth Conservatory production
Postponed due to COVID-19

book & lyrics by STEVEN SATER
music by DUNCAN SHEIK
SUMMER THEATRE FOR HIGH SCHOOL STUDENTS
Our Theatre Intensive and Theatre Tech programs are for high school students who are ready to take it to the next level. PlayMakers offers a six-week practicum for high school students—both on stage and behind the scenes—combining top-notch teaching with unparalleled practical experience. Students work with professional directors, choreographers, musical directors, and theatre technicians at PlayMakers Repertory Company, which culminates in a professional-quality production for the entire Triangle to enjoy.
"The Conservatory is the biggest learning experience in acting and singing that I've ever encountered. I learned so much about scene work, text work, and character work."Nora, Conservatory Student
THEATRE INTENSIVE
THEATRE TECH
2020 programs Postponed Due to COVID-19
Rising 9th-graders to recent high school graduates participate in six weeks of intensive training and rehearsals towards performances in a professionally-realized production on the PlayMakers' main stage theatre.
This program is a huge commitment. Students must attend all six weeks and conflicts must be at a minimum.
High school students train for six weeks alongside PlayMakers professional staff and visiting designers to learn about all aspects of technical theatre, apprentice in the field of their choice as they produce a professionally-realized production on the PlayMakers' main stage theatre.
This program is a huge commitment. Students must attend all seven weeks and conflicts must be at a minimum.
If you have any questions please contact Jeri Lynn Schulke at jschulke@email.unc.edu.
*Thanks to the generosity of donors, PlayMakers is committed to ensuring that anyone accepted into the Theatre Intensive and Theatre Tech programs will be able to participate regardless of financial need.↑