Thank you for your interest in joining WHERE ARE WE NOW
Below you will find step-by-step instructions on how to join us and participate on Sunday, March 28 at 4:00pm.
Step 1: Register
If you have not already done so, you must register to participate in this exclusive, live event. Register Here
Step 2: Join Us at 4:00
You will find the link to join us in the confirmation email you receive after registering.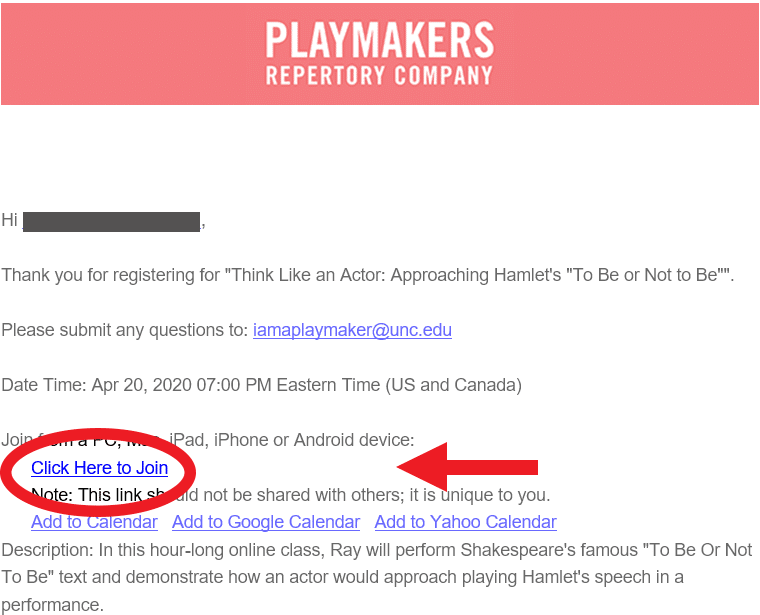 That's it! Go to Step 3.
If you are unable to find your confirmation email, you can still join us.
Go to zoom.us

Near the top right corner, click where it says "Join a Meeting"


Next, it will ask you to enter the Meeting ID.
Our Meeting ID is
947 4509 9581
Once you have entered it in, you may be asked to register again.
You'll receive a new confirmation email with the link to join.
Step 3: Enjoy and Participate
Make sure you have joined with audio to be able to listen. You will likely receive a prompt to join with audio. If you miss it, you can find the audio settings in the bottom left of your screen.
Once the webinar starts, you'll be able to enjoy Where Are We Now.
To ask a question, you can submit it in the chat section below. You can do it at any time during the presentation, and we'll try to get to as many as we can at the end.