PlayMakers Repertory Company (PRC) has been awarded the Spark the Arts grant by the North Carolina Arts Council (NCAC) to support the company's inclusion efforts for the 22/23 and 23/24 seasons.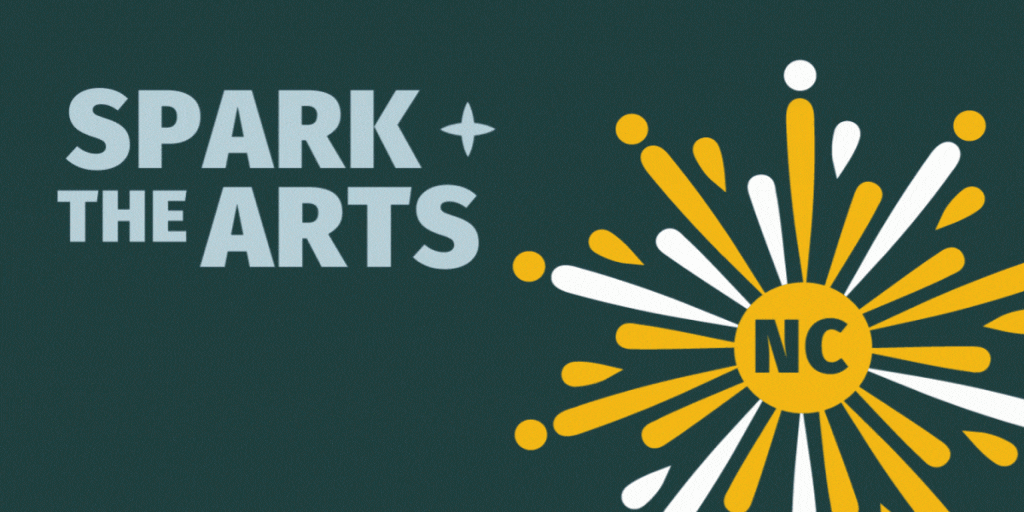 Spark the Arts is an awareness campaign designed to inspire public participation in the arts across North Carolina through actions that inspire fellowship, vitality, and healing. The NCAC strives to keep the arts alive and ignite the resurgence of our state's arts sector so that we may emerge resiliently from the pandemic.
PRC believes in this mission and is focused on building relationships between community and the creation of new plays. The grant will support unparalleled access to developing work with our theatre.
For the 22/23 Season, the Spark the Arts grant will support the world premiere of Tristan André's multimedia piece, "They Do Not Know Harlem," a play centering on James Baldwin's life and how it has shaped Tristan's creative practice. PRC Company member Kathryn
Hunter-Williams will direct in collaboration with André and Tommy DeFrantz, Professor of Dance, African and African American Studies at Duke, costume designer Qween Jean, resident set designer Jan Chambers, and lighting designer Cha See.

With a goal of specifically creating a deeper and meaningful connection with the Durham African-American community, PlayMakers will invite community partners into the process at the earliest stage and work to maintain those relationships throughout the creative process.

In the 23/24 Season, PRC intends to produce "The Game," a world premiere by UNC Alumna and North Carolina native, Bekah Brunstetter. An adaptation of Aristophanes' Lysistrata, "The Game" shifts the landscape of war to the virtual battleground as five couples attempt to reconcile their love for each other with their love of an online game. Our dynamic engagement programming will explore the role of technology in our intimate relationships as well as historic
and systemic disparities in technology access.

PlayMakers is in dialog with NC State Library's Director of Program Planning and Outreach, Marian Fragola, to create community-based conversations about technology's impact. Using "The Game" as a catalyst, PlayMakers and Fragola will create a digital inter-campus experience to interrogate the technology access disparity in rural, low-income, and communities of color.