The Ghostlight Project Kickoff Event
"The world only spins forward. We will be citizens. The time has come. … You are fabulous creatures, each and every one. And I bless you: More Life. The Great Work Begins."
~ Tony Kushner, Angels in America
Inspired by the tradition of leaving a ghostlight on in a darkened theater, on the eve of the presidential inauguration members of the theater community—from Boston and Broadway to regional theaters and community theaters to high schools and universities across the country—will gather outside of theaters and join in a collective, simultaneous action together creating "light" for challenging times ahead.
We hope you will either join us at PlayMakers or host an event at your own theater. Truly, there is no better or more important time for arts organizations to band together in support of each other and the vulnerable around us. The Ghostlight Project is more than this one night. Consider it an event to kickoff a commitment to continue in social justice work and supporting vulnerable communities. For more information on The Ghostlight Project and its goals to be a resource for social justice and the building of "brave spaces," please visit their official website.
WHEN
January 19, before 5:30 p.m., lights off
WHERE
The main entrance to the Center for Dramatic Art, 150 Country Club Rd., Chapel Hill, NC
WHAT TO BRING
Flashlights, headlamps, lanterns, and cell phones. Or get creative with holiday lights and portable batteries. Keep the fire at home.
Once we're gathered, someone from PlayMakers will share a statement renewing our pledge to stand for and protect the values of inclusion, participation, and compassion for everyone—regardless of race, class, religion, country of origin, immigration status, (dis)ability, gender identity, or sexual orientation—and our commitment to encourage diverse opinions, active listening, and the courageous exchange of ideas. at exactly 5:30 we'll join theatres throughout the nation in lighting our lights together. The building will then remain open so that any who many want to stay can share what is on their own hearts.
** FREE PARKING after 5:00p.m. in the Cobb Parking Deck directly behind the theater as well as on the street. **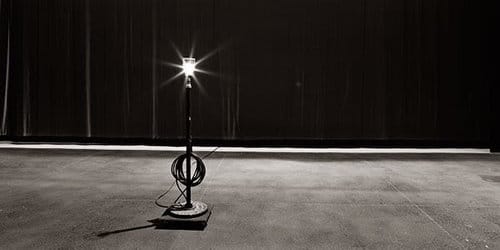 DISCLAIMER:
The Ghostlight Project
is open and welcoming to all, regardless of political affiliation or party. PlayMakers Repertory Company
continues to unequivocally support diversity in all forms
, while striving to enrich life in North Carolina by giving our community the chance to walk in other people's shoes.