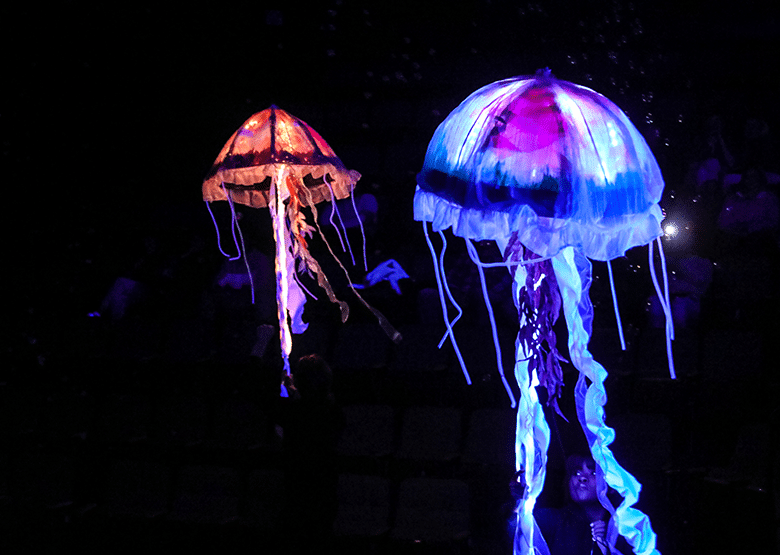 Jellyfish are not what the people of the 15th century imagined when they pictured the afterlife.
Still, Andrea Bullock, Props Master at PlayMakers, said the jellyfish are her favorite props in our current show, Everybody.
The script for Everybody, a modern retelling of the morality play, Everyman, gave little instruction in terms of props. This left director Orlando Pabotoy and the creative team a blank slate for creating a journey to cheat death.
"It's a very fun look at a serious subject and it doesn't take itself too seriously," Bullock said.
Bullock's team is made up of artisans and professional staff supported by undergraduate students at UNC, all with a different background in theatre and props work. No matter the level of experience, Bullock promises every member that at least one of their creations will make it on stage.
The props in Everybody are out of the ordinary, to say the least, which is why Bullock makes sure to inform her team before each show about the different purposes or stories behind a prop.
"I talk about what the show is and why we need to make these props," Bullock said. "It helps tell a story, and actually in some of the characters, it helps make up that character."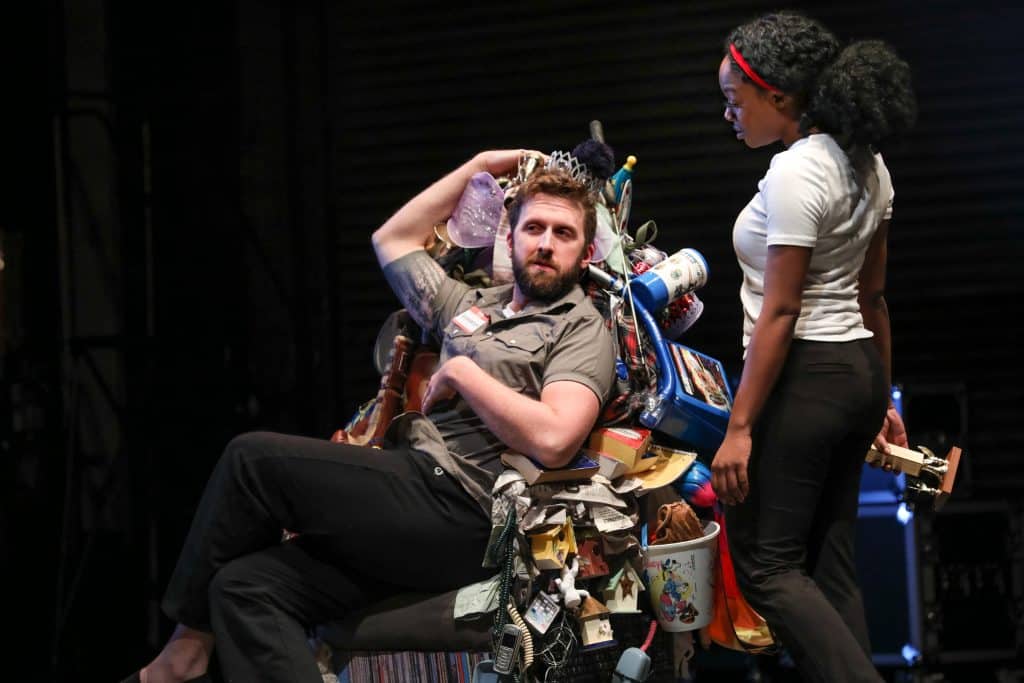 Each new show comes with a different set of challenges. Bullock said when she got the script for Everybody, she knew that most of the plan was going to be figured out on the rehearsal stage.
While discovering props and their moments on stage during the rehearsal process can lead to truly whimsical perfection, it can also crunch the timeline. But Bullock said that the challenge only made her more excited.
"The show is gonna open whether I'm ready or not," Bullock said. "Although things changed during rehearsal, we had a really good idea of where we were headed. We knew what road we were going down towards."
The jellyfish are Bullock's favorite props in the show, but Everybody's props list goes far beyond glowing sea creatures. Between a giant bingo spinner, sculptures of "Stuff", and some fun shadow play, this show's creative direction is leaps from the 15th-century bare-bones staging of old.
With Everybody well underway, Bullock is looking ahead to PlayMakers' next show, Julius Caesar. What hints could she give us?
"It's Caesar. We can expect blood."
Get tickets to Branden Jacobs-Jenkins' Everybody today, onstage January 22–February 9, 2020.