This is Part II of Dramaturg Jacqueline E. Lawton's exploration of Detroit '67. Part I can be found here.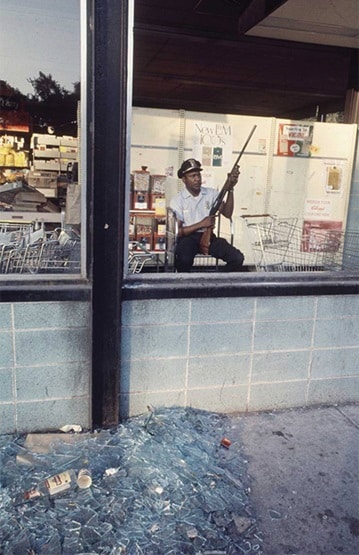 Racial and Economic Disparity in Detroit
Despite a history of prosperity, technological innovations, a powerful and lasting Union Movement, and a rich influence on the arts and music scene, Detroit was not immune to the racial tensions, economic disparity and civil unrest of the late 60s. On Sunday, July 23 in 1967, when the 12th Street riot erupted in the early hours after a raid on an unlicensed after-hours bar, the fate of this once booming blue collar town took a turn for the worse.
What follows is a timeline of events:
• On Sunday evening, July 22, Detroit Police Vice Squad officers raid an afterhours "blind pig," an unlicensed bar on the corner of 12th Street and Clairmount Avenue.
• Officers arrest 82 people celebrating the return of two black servicemen from Vietnam.
• After hearing rumors that police used excessive force during the raid, about 200 people gather outside the bar.
• 5:00 a.m.: an empty bottle is throwninto the rear window of a police car, and then a waste basket is thrown through a storefront window.
• 5:20 a.m.: additional police officersare sent to 12th Street to stop the growing violence.
• By mid-morning, looting and window-smashing spread out along 12th Street.
• By the afternoon, Detroit Congressman John Conyers climbs atop a car in the middle of 12th Street to address the crowd. He is pelted with bricks and bottles.
• 1:00 p.m.: police officers and firemen report injuries from stones, bottles, and other objects that were thrown at them.
• 3:00 p.m.: 360 police officers assemble at the Detroit Armory asrioting spread from 12th Street to other areas of the city. Fires started during the riot spread rapidly in the afternoon heat and as 25 mile per hour winds began to blow.
• At 5:30 p.m., twelve hours into the riot, Mayor Cavanaugh request assistance from the National Guard.
• 7:00 p.m.: National Guard arrives.
• 7:45 p.m.: Mayor Cavanaugh institutes a curfew between 9:00 p.m and 5:00 a.m. Seven minutes into the curfew a 16-year-old African American boy was the first gunshot victim.
• As the night wore on, there are reports of deaths by snipers and complaints of sniper fire; many from policemen who were unable to determine the origins of the gunfire.
• 2:00 a.m.: Monday morning, 800 State Police Officers and 8,000 National Guardsmen were ordered to the city by Michigan Governor George Romney. President Lyndon Johnson ordered 4,700 paratroopers from the 82nd Airborne Division to assist.
• The sniper attacks stop only with the end of the violence on Thursday, July 27.
• The curfew is lifted on Tuesday, August 1 and the National Guardsmen leave the city.
The 12th Street Riot was one of the most destructive and deadliest riots in U.S. history. The escalation of violence and both the police and military presence resulted in 43 deaths, 467 injured and more than 7,000 arrests. Approximately 2,500 stores were looted and the total property damage was estimated at about $32 million. Other racially-fueled, city-wide riots followed, including the Watts riots in Los Angeles (1965) and the Chicago riots (1966). However, until the DC riots in Washington DC that happened after the death of Dr. Martin Luther King (1968), the Detroit Race Riot stood as the largest urban uprising of the 1960s. Each of these riots had a devastating effect not just on the communities themselves, but on the entire nation.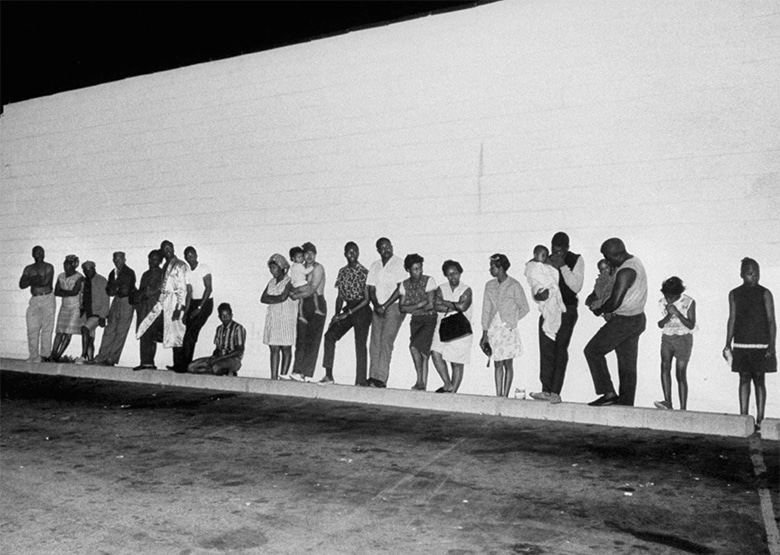 Police Brutality in the Black Community
Following the Civil Rights Movement and in the wake of the race riots, the causal link between the black community and widespread crime swept the nation. While the 4th Amendment of the Constitution clearly states that "the right of the people to be secure in their persons, houses, papers, and effects against unreasonable searches and seizures, shall not be violated and no warrants shall be issued without probable cause," police brutality plagues the black community. Police brutality can include intimidation, racial profiling, false arrest, the excessive use of force, and also sexual and verbal abuse.
Throughout Detroit'67, Morisseau captures incidents of police brutality that happened before, leading up to and during the riot. One of the more disturbing examples is when Lank is arrested and beaten for trying to protect his bar:
BUNNY What they charge you with?

LANK Didn't end up chargin' nothing. Said I was comin' down there to rob the place and they would hold me til' I cracked. But when I didn't, one of 'em finally called Shep and he told 'em the truth.

BUNNY Damn baby, they roughed you up pretty awful….

LANK Jefferson…the one named Jefferson, I think… he was the real bastard. Mad at me for bein' a uppity kinda nigger. Motherf***er musta had steel or iron in his boot. Shit hurt worse than any kick I ever felt.
While the events of the play happened forty-seven years ago, incidents of police brutality still happen today. Black men continue to be targeted, stopped and searched by law enforcement officials at greater numbers than white men. So much so, that the acronym DWB (driving while black), which refers to the practice of law enforcement officials stopping black drivers without probable cause, is a familiar phrase in popular culture. However, it should be changed to LWB (living while black). Black men are targeted while attending school, walking down the street, applying for jobs, shopping, applying for loans, serving as a juror, getting a taxi and simply being black and a male.
The NAACP keeps a Criminal Justice Fact Sheet of Racial Disparities in Incarceration. Here are their most recent statistics:
• African Americans now constitute nearly 1 million of the total 2.3 million incarcerated population.
• African Americans are incarcerated at nearly six times the rate of whites.
• Together, African American and Hispanics comprised 58% of all prisoners in 2008, even though African Americans and Hispanics make up approximately one quarter of the US population.
• According to Unlocking America, if African American and Hispanics were incarcerated at the same rates as whites, today's prison and jail populations would decline by approximately 50%.
• One in six black men had been incarcerated as of 2001. If current trends continue, one in three black males born today can expect to spend time in prison during his lifetime.
• 1 in 100 African American women are in prison.
• Nationwide, African-Americans represent 26% of juvenile arrests, 44% of youth who are detained, 46% of the youth who are judicially waived to criminal court, and 58% of the youth admitted to state prisons (Center on Juvenile and Criminal Justice).
Unfortunately, the U.S. justice system has condoned, supported, and even encouraged law enforcement officials to stop, arrest, prosecute and incarcerate black men. This is largely due to racial stereotypes in the reporting and depiction of crime. Detroit '67 is a powerful and important play because while it sheds a light on the negative impact of racial discrimination and injustices, it also celebrates our history and our fight for survival.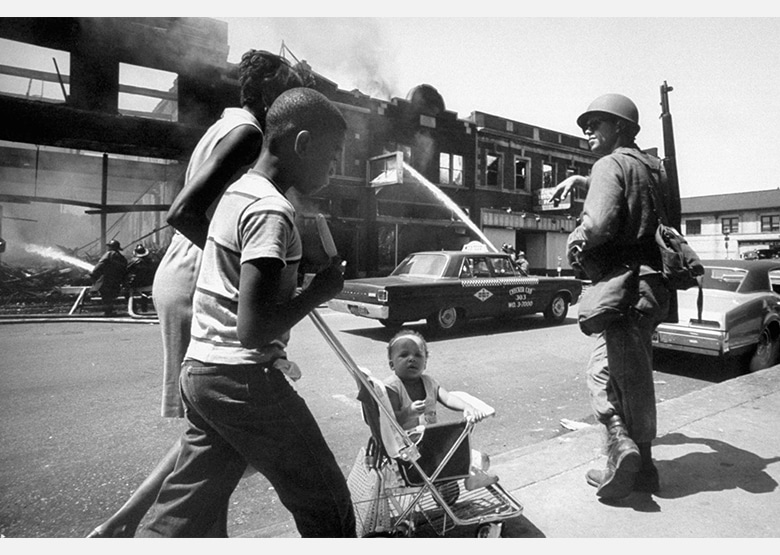 Join us for this riveting new play inspired by an explosive moment in American history, onstage Sep 14 – Oct 2.
Click here for tickets or call 919.962.7529.