Mike Wiley's new series of conversations with national civil rights and social justice leaders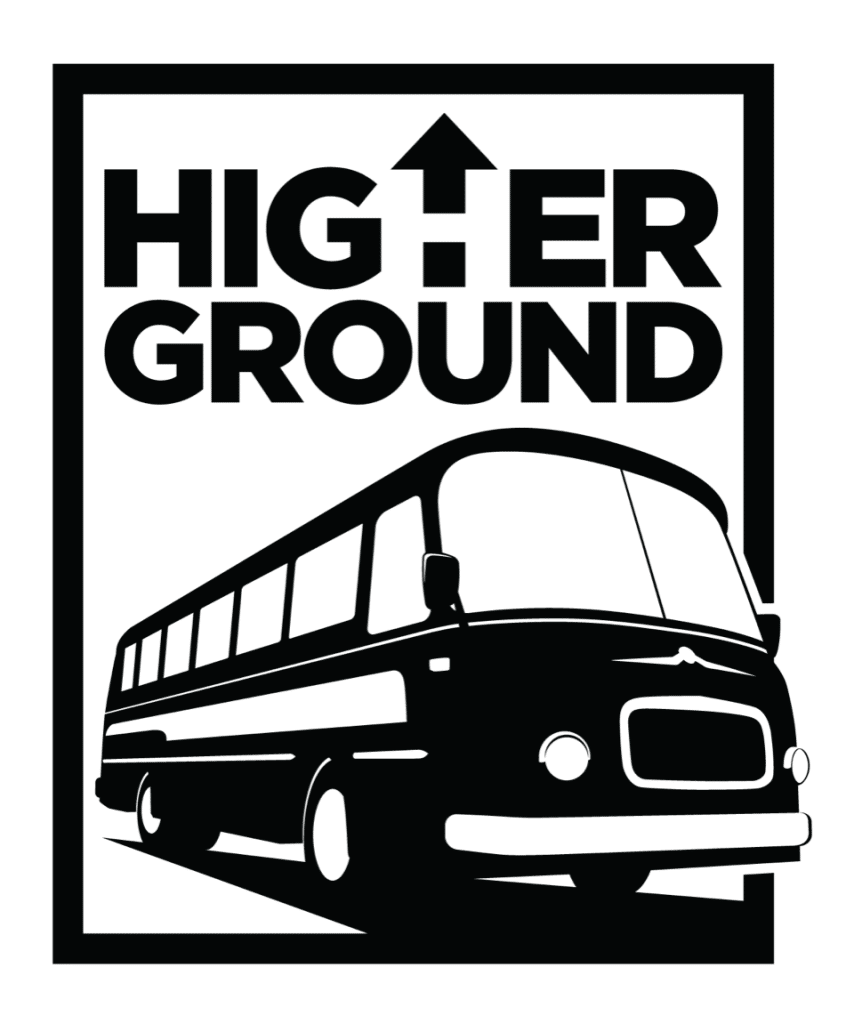 In our largest producing effort since the the pandemic forced the shutting down of theatres in North Carolina and across the nation, PlayMakers is proud to join with Theatre Raleigh in sponsoring Mike Wiley's new series. In the face of the racial reckoning that has so recently risen to the center of our nation's conscience, Mike did not want to completely forgo his regular plans to lead a (literal) journey to Alabama, exploring the events of the Civil Rights Era and beyond. In a great explosion of creativity, he took the the opportunity to offer the "journey" to as broad an audience as possible, instead.
"I am in awe of Mike's commitment to reflecting upon and exploring the complicated, ugly, beautiful, and aspirational parts of our history."
Vivienne Benesch
Producing Artistic Director, PlayMakers Repertory Company
Higher Ground Conversations kickoff on August 20, with guests the Most Rev. Michael Curry, Presiding Bishop and Primate of The Episcopal Church, North Carolina Poet Laureate Jaki Shelton Green, and gospel singer Jennifer Evans.
"We are very proud to partner with Mike on this very important racial justice initiative, to educate ourselves and others about the Black experience, white privilege and how to be better allies for diversity, inclusion, and equity."
Lauren Kennedy Brady
Producing Artistic Director, Theatre Raleigh
The series will feature national authors, historians, and sociologists, including:
Dr. Danielle McGuire, author of At The Dark End of The Street
Dr. Rupert Nacoste, Alumni Distinguished Undergraduate Professor of Psychology at North Carolina State University and author of Taking on Diversity: How We Can Move From Anxiety To Respect
John Biewen, creator and producer of the Peabody Award-nominated podcast, Scene On Radio
Loki Mulholland, director of the award-winning documentary, The Uncomfortable Truth
Rev. Carolyn McKinstry, author of While the World Watched: A Birmingham Bombing Survivor Comes of Age during the Civil Rights Movement
Bios of Upcoming Guests
John Biewen–September 17
Journalist and audio documentarian John Biewen will discuss his work over the past few years exploring the history of race and of white supremacy. Where did the very notion of a "white" race—and, by necessity, of a "Black" race—come from in the first place? Who first made up the story of multiple human races, and why? And what does that history tell us about what it will take to dismantle racism today?
John Biewen is audio program director at the Center for Documentary Studies at Duke University, where he teaches and produces the Center's documentary podcast, Scene on Radio. Before coming to CDS, John reported for Minnesota Public Radio, NPR News, and American RadioWorks. His work has aired on programs such as All Things Considered, This American Life, Studio 360, and the BBC World Service. Since its launch in 2015, Scene on Radio has received more than 7 million downloads and the show's Seeing White series was nominated for a 2017 Peabody Award. John is co-editor of the book, Reality Radio: Telling True Stories in Sound.
Laurelyn Doessett—September 17

Laurelyn Dossett is a singer/songwriter based in the Piedmont area of North Carolina. Thematically, her songs tend to draw from the stories of the region – happy and sad, historical and contemporary. She has performed at regional music festivals such as Merlefest and been a guest on Prairie Home Companion. She has toured with Rhiannon Giddens, folk legend Alice Gerrard, and composer/violinist Daniel Bernard Roumain.
She has partnered with Triad Stage's Preston Lane on three plays featuring regional folklore and original music: Brother Wolf, Beautiful Star: An Appalachian Nativity, and Bloody Blackbeard. More recently, she wrote the music for Mike Wiley's play, Leaving Eden.
Dr. Deborah Stroman–September 17

Dr. Deborah Stroman specializes in leadership as applied to the domain of racial equity in the United States. Dr. Stroman has three decades of extensive experience working with senior administrators, faculty, staff, students, and alumni on leadership and equity issues on campus and beyond. She has spent the past 13 years teaching at the University of North Carolina at Chapel Hill focusing on sports business and entrepreneurship. Her goal is "to encourage inclusion and racial analysis in hopes of becoming a champion for all persons who want to make the world a better place." She also serves as a trainer with the Racial Equity Institute LLC.