PlayMakers (Keeping You) Company
The magic of live theatre is its ability to bring together people from all walks of life in order to experience beautiful stories as a community. Until we are safely able to gather again, we have created PlayMakers (keeping you) Company, an online series of artist conversations, master classes, and yes, eventually, performances.
---
Up Next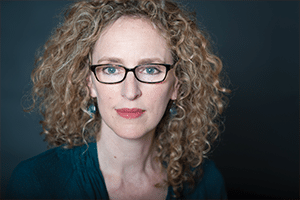 Virtually, Viv – May 19 @ 7:30pm
Join Producing Artistic Director Vivienne Benesch as she talks with her dear friend
Debra Messing, star of Will & Grace and SMASH.
REGISTER NOW
---
Highlights
Stuck Monologues ⬆
We commissioned a series of monologues in the theme of "stuck" from local playwrights! Company members past and present stepped up to the plate and knocked home a dozen stellar monologues.
Welcome to the Stuck Monologues!
"Superheroes" by Jacqueline E. Lawton
starring Tia James

Virtually, Viv ⬆
Bi-weekly chats between Producing Artistic Director Vivienne Benesch theatre artists from across the industry, both nationally and closer to home.
Think Like an Actor ⬆
Take monthly acting classes from beloved company member Ray Dooley. Each class provides a deep dive into the text to provide a glimpse of how Ray builds his acclaimed performances

"To Be or Not to Be," Monday, April 20. In this first Think Like an Actor Ray takes a deep dive into Shakespeare's most famous speech.

"Get Thee to a Nunnery," Monday, June 22. Ray Dooley teaches you how to approach a complex scene like an actor might.

I Am A PlayMaker ⬆
More from PlayMakers ⬆