My mother asked me not to tell you this story until she was dead. She wanted me to and for most of my adult life asked me to… but not until she was gone" – this is the absolute truth. This is a story my mom wanted told, but it's so personal that she didn't want to be around to see it.
– KJ Sanchez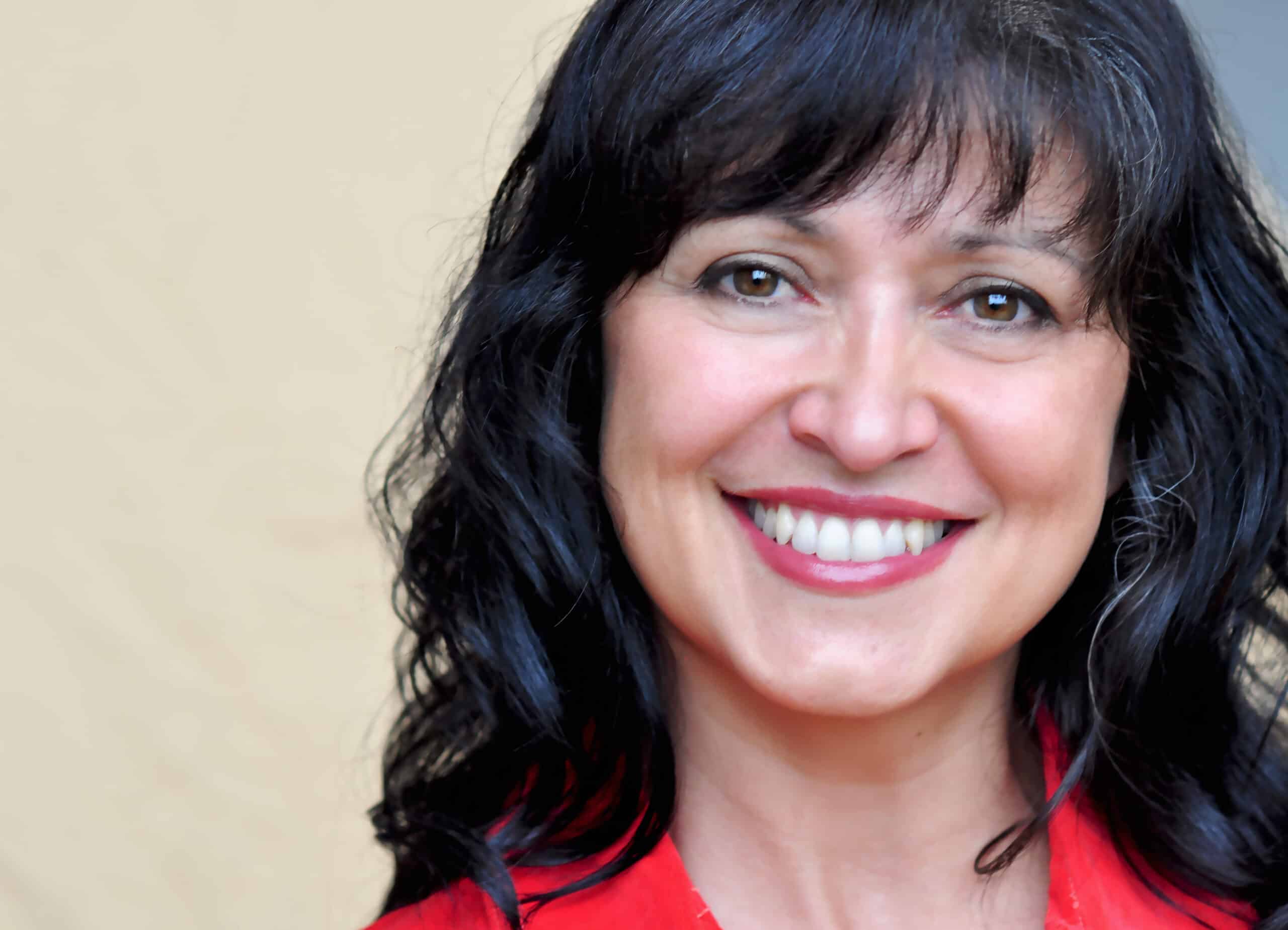 KJ Sanchez. Photo by Smeerah Luqmaan Harris.
In a fascinating story expertly told, KJ shares a unique family history and what it was like to live under 300 year-old Spanish land grants in the high desert of New Mexico, where her family was among the original settlers. The show took her over ten years to write, because it's so deeply personal to KJ and therefore felt incredibly risky.
KJ explains, "Highway 47 is about my home town, Tome, New Mexico, where my family lived on the same land for thirteen generations. My ancestors settled in 1680 and the town was founded in 1734 when the King of Spain gave my ancestors 250,000 acres of land, a land grant. For hundreds of years the descendants of those founders lived in Tome and communally shared that big piece of land, even up to when I was born. Then as I was growing up, a feud broke out over the rights to the land. This was a feud between cousins, between brothers. The feud lasted over 15 years, included over 100 lawsuits and nearly destroyed us all. And finally, this is about my father – the role he played in this feud and my struggle to come to terms with his actions. Half the town thought he was a hero, half thought he was the devil himself and in this solo performance I tell his story, and battle with the fact that I am my father's daughter.
"Everything in the play really happened, and is well documented, in state archives, court records and many newspaper articles. Our town and our family became rather famous because of the feud over the rights to the Tome Land Grant. This is a part of American history that not many people know and aside from my mom's request, I felt the burning need to write it because it's important to me that fellow Americans know a bit about the history of the Southwest, which was once called New Spain. I also think it's relevant because the central theme – a daughter coming to terms with her father's actions — is something that all of us can relate to in one way or another."
Through interviewing friends, family and enemies in Tome, KJ has crafted a story that educates the audience on a part of American history that has often been overlooked, while encouraging us to think about our own history and the communities we come from.
When Highway 47 premiered in Chicago at the Yo Solo Festival in 2012, one reviewer wrote:
"KJ Sanchez's Highway 47 (directed by Lisa Portes) is a riveting account, deeply rooted in New Mexico history, of a daughter trying to come to terms with her father (and herself). She does so by chronicling the tale of his lifelong obsession with a piece of land settled three centuries before him, and of the endless decades of litigation and vitriol he set in motion in the name of justice. What she discovers, and renders with brutal honesty, is the complex nature of her father's quest, as well as the relentlessness of spirit she shares with the man. A tour de force performer and powerful writer, Sanchez (who, along the way does a fiery Mexican folk dance) should make a movie about her father's life." – Chicago Sun-Times
See KJ Sanchez in Highway 47 at PlayMakers January 6-10.
Click here or call the Box Office at 919.962.7529 for tickets.