Patrick Torres, director of "Native Gardens" by Karen Zacarías, is a North Carolina treasure. He has served as Artistic Director of Raleigh Little Theatre for the past 8 years and has been celebrated for his community advocacy, artistic curiosity, and big-hearted nature. Although many know him as a true theatre maker, Patrick did not always know the arts was where he belonged.
"My family was not an arts family. I was a football player, but I saw my brother in Molière's "The Doctor in Spite of Himself" when I was in 8th grade, and when I saw that play, I became interested in the collective experience that the audience had. It was a comedy, so the communal joy and laughter that happened—I got addicted to it."
Even after his initial love for theatre, Patrick started college as a pharmacy major and still has a deep love of chemistry. "I still see plays as a chemical equation; elements that you put together to create a whole new thing. That's how my brain works, it makes me a bad actor, but I think a pretty decent director."
Patrick is no stranger to Karen Zacarías, the playwright of "Native Gardens." In fact, his first salaried job was at the company she founded in DC called Young Playwrights Theatre. He shares that he has "always valued [their] time working together and when [he] read the play [he] remembers thinking wow, what a play for the moment that we're living in." "Native Gardens" highlights a struggle with identity that communities who have been "othered" often feel. Characters Tania and Pablo Del Valle struggle with the question – do I belong?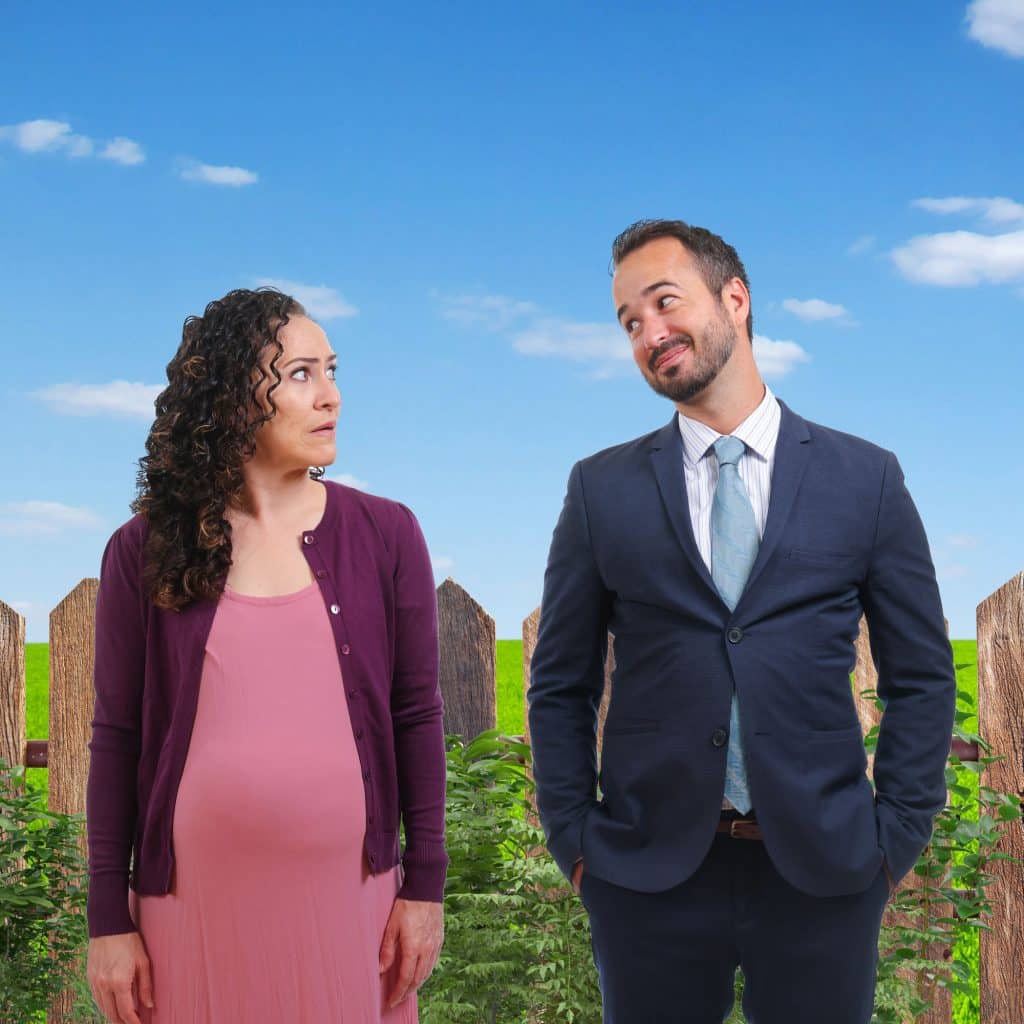 "People have different experiences in our culture based on who you are and what you look like. We see Tania and Pablo really struggle with belonging in this really nice neighborhood they've just moved into when folks from the dominant culture don't have to ask themselves that question. Unfortunately, the topics that exist in the play have only grown more intense, the questions about identity and who belongs. That tension is a beautiful thing to sit with, and what I appreciate about [Karen Zacarías] is the humor she uses. Making us laugh can pull us together to have tough conversations.
"My hope is that people who get to experience this play will ask themselves the question, how do we see each other? How do we recognize our similarities and celebrate our differences?"
"Native Gardens" will be Torres' last production in North Carolina. His next chapter lives in Texas as the Executive Director at Creative Action, a nonprofit organization that uses the arts as a medium to inspire creativity, unlock potential, and transform the lives of students of all ages.
Going back to chemistry, he notes that "when things interact with each other on a molecular level and they separate, they are forever influenced by that interaction," and much like that scientific sentiment, his life will always be influenced and inspired by his time with Raleigh Little Theatre and in North Carolina. "I will always cherish the people that I've met, and all the hard work they've put into art. It's been remarkable."
Don't miss Patrick's PlayMakers directorial debut (and North Carolina farewell) with the comedy that is anything but neighborly. "Native Gardens" by Karen Zacarías is on stage October 12 – 30 at PlayMakers Repertory Company.