PlayMakers Repertory Company's thrill-making production of Stephen King's Misery adapted by William Goldman will immerse you into a world of gore and suspense. This Broadway star-studded cast will have you at the edge of your seat with every minute.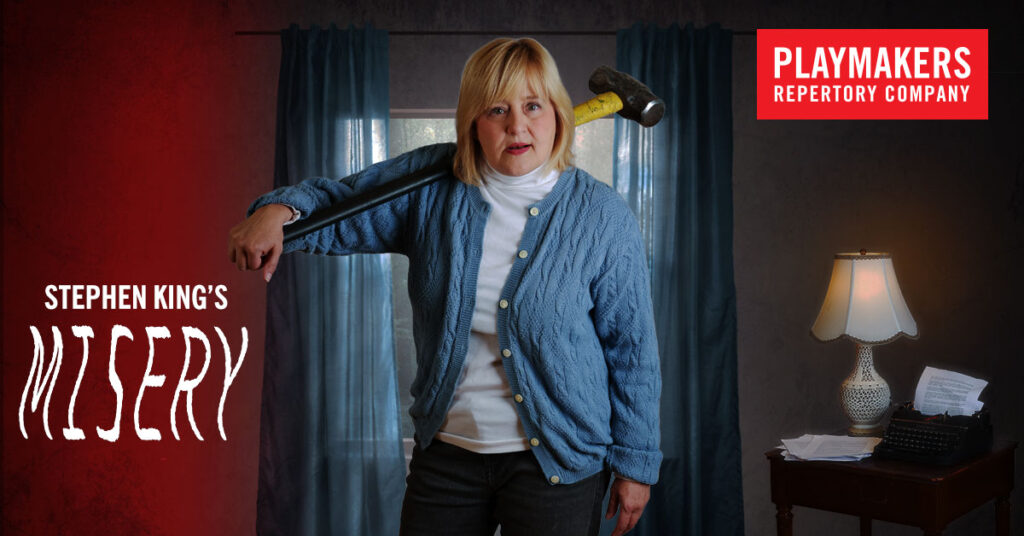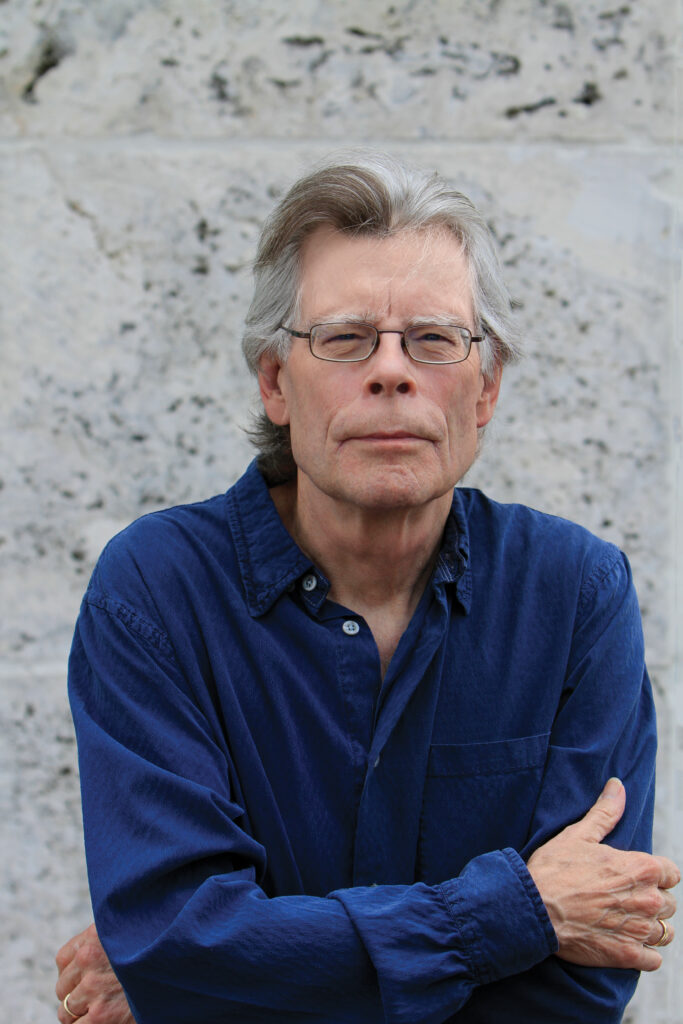 Stephen King was born in Portland, Maine in 1947, the second son of Donald and Nellie Ruth Pillsbury King. He made his first professional short story sale in 1967 to Startling Mystery Stories. In the spring of 1973, Doubleday & Co., accepted the novel Carrie for publication, providing him the means to leave teaching and write full-time. He has since published over 50 books and has become one of the world's most successful writers. King is the recipient of the 2003 National Book Foundation Medal for Distinguished Contribution to the American Letters and the 2014 National Medal of Arts.
American Novelist William Goldman adapted King's Misery for the stage which premiered on Broadway starring Bruce Willis in 2015. William also wrote Marathon Man and the famous cult classic The Princess Bride and adapted his novels for the screen as well.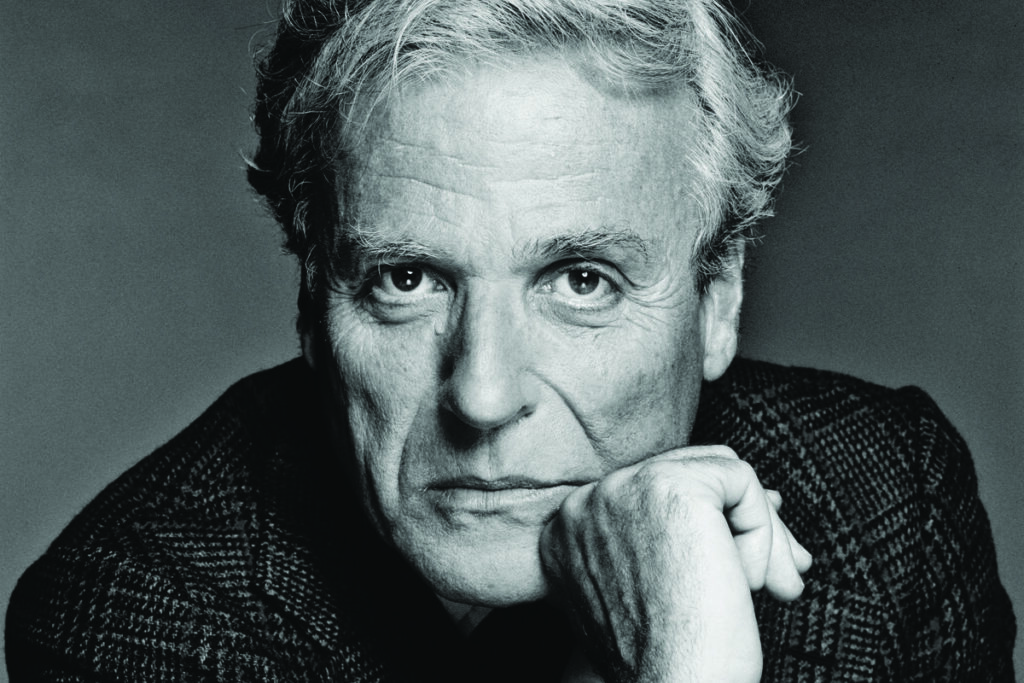 At the helm of this nail-biting fall production is actor, director, and educator, Jeffrey Meanza who has spent the last 15 years working at two of the country's most celebrated regional theatres overseeing the artistic, educational, and community engagement efforts of the organizations. As a member of PlayMakers' resident acting company, he has appeared in Hamlet, Angels in America, Into the Woods, Lisa Kron's Well, Amadeus, Assasins, and The Life and Adventures of Nicholas Nickleby among others. In 2021, Meanza returned to PlayMakers as Associate Artistic Director, charged with overseeing the artistic, educational, and engagement operations of the theater.
Paul Sheldon, the successful romance novelist, will be played by Karl Kenzler, who has appeared in a total of seven Broadway shows including Fiddler on the Roof, You Can't Take It With You, Mary Poppins, Twelve Angry Men, The Caretaker, Dinner at Eight, and The Heiress. Having earned his MFA from NYU Tisch, Kenzler is a Lucille Lortel Award winner and Helen Hayes Award nominee.
Performing as Annie Wilkes, the psychotic, crazed woman who is obsessed with Sheldon and his work, is Julia Gibson, a PlayMakers resident company member in her 11th season. She has also appeared in the Broadway shows, Stanley, Uncle Vanya, and Night Mother, along with having appeared in TV series, Blue Bloods, Law & Order, and Spin City. She has directed works at Julliard, NYU, New London Barn, Rattlestick, Gulfshore Playhouse, and Epic Theatre Company. She is currently co-head of the Professional Actor Training Program in the Department of Dramatic Art at UNC-Chapel Hill.
Performing as Buster, the perpetually suspicious police officer, is Adam Valentine, a company member in their third year of the Department of Dramatic Art's Professional Actor Training Program. They've appeared in Clyde's, The Legend of Georgia McBride, Hamlet, Emma, A Wrinkle in Time, The Skin of Our Teeth, and As You Like It. In 2021, Valentine won the RTCC Ernie McClintock Best Ensemble Acting Award for Small Mouth Sounds.
In addition to the director and onstage talent, we have a remarkable team of designers and artisans working to bring this show to life:
Scenic Designer
McKay Coble
Costume Designer
Grier Coleman
Lighting Designer
Tao Wang
Sound Designer & Composer
Kate Marvin
Fight, Violence, and Special Effects Choreographer
Jeff A.R. Jones
Stage Manager
Sarah Smiley
Come see Misery by William Goldman based on the novel by Stephen King at PlayMakers Repertory Company October 11-31, 2023!