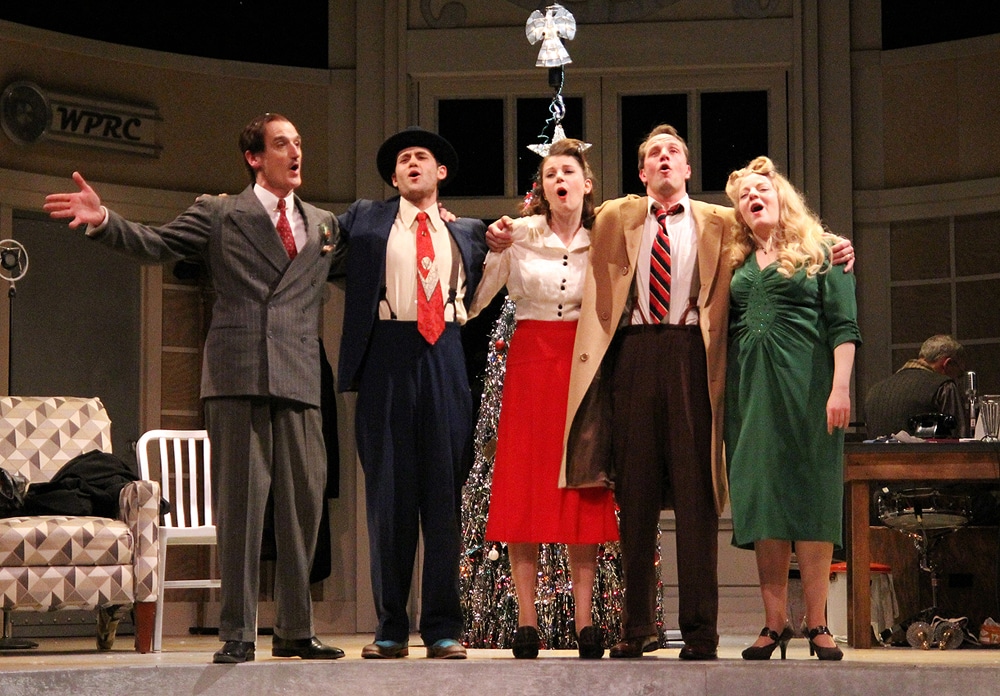 IT'S A WONDERFUL LIFE is a hit! The Daily Tar Heel today gave the show FIVE STARS, saying it "breathed new life into both the classic story and the art of radio acting" and made this charming holiday staple, "once again, truly wonderful."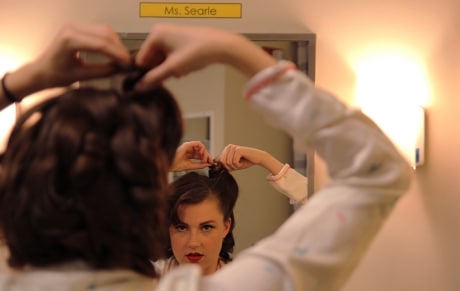 For those looking to go even farther inside the production, The Daily Tar Heel offered up a terrific preview of the show in Friday's issue, including interviews with actors and director Nelson Eusebio and a few glimpses behind the scenes.
Durham's Herald-Sun also interviewed lead actor Todd Lawson about the challenges of taking on the iconic role of George Bailey–if not Jimmy Stewart.
Finally, for you radio lovers, tune into WUNC 91.5 FM tomorrow at noon and 9 p.m. as PlayMakers is featured on "The State of Things" with Frank Stasio.
IT'S A WONDERFUL LIFE: A LIVE RADIO PLAY adapted by Joe Landry
November 28 – December 16, 2012
Directed by Nelson T. Eusebio III