Jacqueline E. Lawton – Among These Wild Things
As Philadelphia's premier producer of new work, InterAct Theatre Company has been actively involved in the commissioning and development of new plays since our inception in 1988, and are always seeking provocative and dynamic new plays that can be considered for production. To that end, in August 2017 we launched our New Play Development Award, geared toward promising plays that could benefit from additional development and have the potential to be premiered by InterAct in future seasons.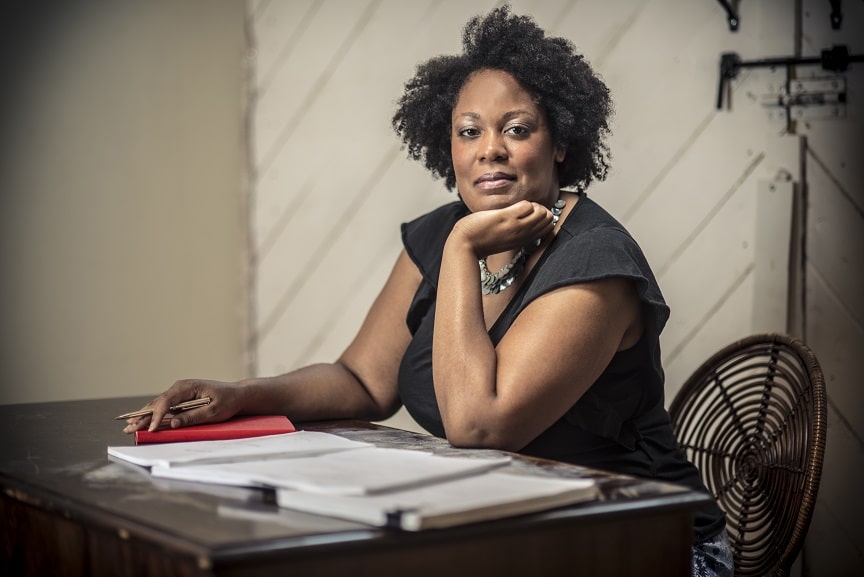 Jacqueline E. Lawton is a playwright, dramaturg, professor, and advocate for Access, Equity, Diversity, and Inclusion in the American Theatre. Her plays include: Among These Wild Things; Anna K; Blood-bound and Tongue-tied; Deep Belly Beautiful; The Hampton Years; The Inferior Sex; Intelligence; Mad Breed; and Noms de Guerre. She received her MFA in Playwriting from the University of Texas at Austin, where she was a James A. Michener Fellow. She is a 2012 TCG Young Leaders of Color award recipient and an alum of National New Play Network (NNPN) Playwright Alum, Arena Stage's Playwrights' Arena, and Center Stage's Playwrights Collective. Currently, she is an Assistant Professor in the Department of Dramatic Art at University of North Carolina at Chapel Hill, a production dramaturg at PlayMakers Repertory Company, and the Dramatist Guild's North Carolina Regional Representative. www.jacquelinelawton.com
Among These Wild Things examines the impact of American imperialism on post-colonial Nigeria through Jessie, a humanitarian aid worker who risks everything to build an Education Center in the heart of an internally displaced refugee camp. It will receive a multi-day developmental workshop at InterAct, along with a $1,000 cash award for the playwright. Follow this play and Jacqueline's other work on the New Play Exchange.