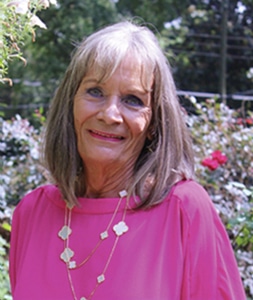 A Letter from the Advisory Council Chair:
I choose to support organizations like PlayMakers that have a big impact on our community. Not only does PlayMakers create award-winning regional theatre in our own backyard, it provides vital arts-in-education programs for free to underserved youth in our area. Also, PlayMakers' outreach programs include Open Captioning services for patrons with hearing impairment, and, just as a thank you, PlayMakers provides free tickets to hardworking service organizations like Hospice, Meals on Wheels and the Ronald McDonald House. Lastly, PlayMakers fosters community dialogue and learning through events in libraries, cultural centers, and town-hall meetings. Now this is a theatre worth our time, attention and resources!
I invite you to join the Friends of PlayMakers. It's an organization that knows how to make the most of your support – and with ticket sales covering only 40% of its budget, your support is needed. Members enjoy fantastic benefits including access to exclusive behind-the-scenes events and opportunities to meet the artists and designers whose work we see onstage.
I encourage you to join the Friends of PlayMakers. Make a difference to the community and enjoy the benefits for yourself.
Warmly,
Joan H. Gillings
Chair, Friends of PlayMakers Advisory Council
Friends of PlayMakers Advisory Council
Joan H. Gillings, Chair
Amy Guskiewicz, Vice Chair
Betsy Blackwell
Deborah Gerhardt
Bobbi Hapgood
Lisa Hazen
Tom Hazen
Janelle Hoskins
Betty Kenan, emeritus
Duncan Lascelles
Stuart Lascelles
Robert Long
Graig Meyer
Julie Morris
Florence Peacock
Diane Robertson
Wyndham Robertson
Carol Smithwick
David Sontag
Mike Wiley
Lisa Yarborough