In a season that has been all about using theatre to answer our hardest questions and spur social change, it seemed to Artistic Director Vivienne Benesch that there could not be a more perfect time for PlayMakers to host Paula Vogel's Pulitzer Prize-winning drama How I Learned to Drive.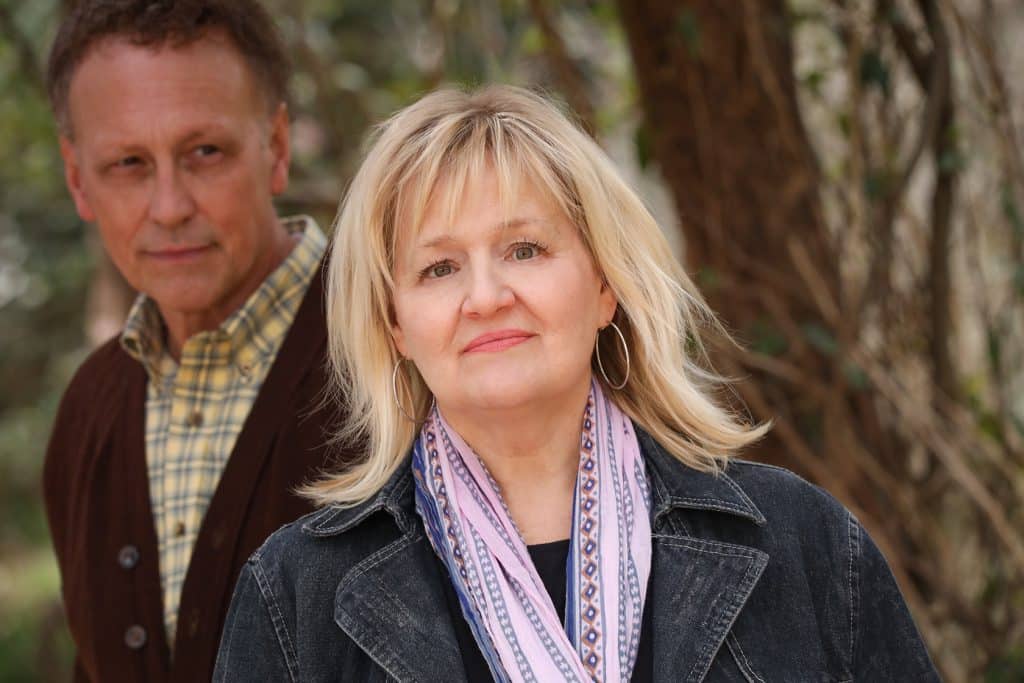 "It's a great play that we've never done," said Viv. "I was sort of amazed to discover that we had never done it."
When Viv and the rest of her team were planning for the 2018/2019 season, the #MeToo Movement was becoming a more widespread, global initiative to raise awareness about the commonality of gender violence, sexual harassment and assault, and women's fear to speak out about their experience.
"I was really interested in how this story itself would shift because we're telling it now with all of this new information," Viv said. "It isn't just the #MeToo Movement either. It's also been 30 years since Paula first wrote it."
"It just seemed like we needed to tell this story, now."
Vivienne Benesch, PlayMakers Producing Artistic Director
Viv had the opportunity to learn directly from Paula Vogel as an undergraduate student at Brown University before the piece was awarded a Pulitzer Prize.
"She was one of those extraordinary teachers that really had a huge influence on me in terms of how to use theatre as an agent of change—how to look at plays, analyze, deconstruct and reconstruct text in a way I had never done before," said Viv.
"Paula is so smart about allowing us to laugh as a way into allowing us to feel and allowing us to think about this very complicated, absolutely unacceptable situation," she began. "It might be unacceptable, but it is very common."
Even the way Paula names her characters help make the piece feel personal to audience members of widely different backgrounds and experiences. Li'l Bit and Uncle Peck, the two central roles in the production, do not go by the names they were given at birth, but by family nicknames.
"Paula has chosen to give us not their singular identities. I think she does that so that Li'l Bit can be anybody," explained Viv. "It can be me, it can be my aunt, it can be my sister's best friend. Our way in is defined by our own experience of encountering the material."
As this is a memory play, Li'l Bit unpacks the experiences of her youth throughout the duration of the evening. Julia Gibson's Li'l Bit is about 10–20 years older than the character was when Mary Louise Parker originated the role in the 1997. This is actually closer to Paula's first original conception as indicated in the script.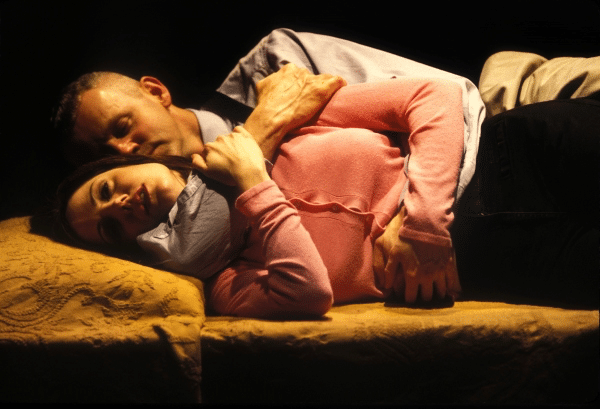 Mary Louise-Parker and David Morse in "How I Learned to Drive" at the Vineyard Theatre in 1997. (Carol Rosegg)
"Having someone in her mid-40s to mid-50s tell the story—to look back that far—gives Li'l Bit another 20 years life experience," Viv offered. "It also happens to be the distance between when the play was written and now."
One of Viv's biggest hopes is that audience members will walk away from PlayMakers ready to actively engage in hard or seemingly "taboo" conversations, ready to listen to survivor stories with a new perspective. "Here we are on a university campus, doing this play and hoping this story and the narratives change and evolve," Viv concluded. "I think the way we're telling this story is part of that."
Get your tickets to How I Learned to Drive now, on stage April 3–21.