Food Trucks Returning this April
We know it can sometimes be difficult to navigate food and parking when coming to see a show at PlayMakers, so we're bringing the food to you! Get the choicest parking spot in the Cobb Deck and meet the food trucks in front of our building on Country Club Rd. Sign up for our emails to hear about which trucks are coming when!
The following food trucks will be joining us for The Monti: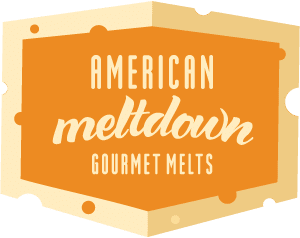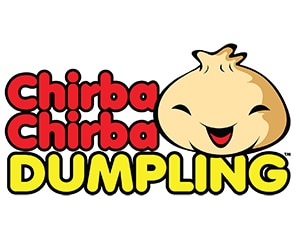 Eat on our beautiful terrace and avoid the lines at Will Call. You can place your food order, then head inside to pick up your tickets as early as 90 minutes before the show begins. But be sure to place your order at least 30 minutes before the show, so the trucks can close up shop!
Some trucks that joined us in past seasons: Mixed Casual Korean Bistro, Bageuetteaboutit, So Good Pupusas, Chirba Chirba Dumplings, The Merry Franksters, American Meltdown, Sweetwater Ices, El Molcajete, Las Gringas, Arepa Culture, Bourbon St. Beignets.

Restaurants 
Subscriber Discounts
Show your 17/18 Subscriber Membership Card and get a discount at the following restaurant partners.
Free dessert with the purchase of two entrees.
---
Restaurant Partners
411 W. Franklin Street
Chapel Hill, NC
919.967.2782
---
1201 Raleigh Road
Chapel Hill, NC
919.969.1155
---
460 W. Franklin Street
Chapel Hill, NC
919.942.1800
---
211 Pittsboro Street
Chapel Hill, NC
919.918.2777
---
106 South Greensboro Street
Carrboro, NC
919.967.9784
---
1505 East Franklin Street
Chapel Hill, NC
800.223.7379
---
Glen Lennox Shopping Center
Chapel Hill, NC
919.960.0555
423 W. Franklin Street
Chapel Hill, NC
919.969.8846
---
202 W. Rosemary Street
Chapel Hill, NC
919.967.2506
---
410 West Franklin Street
Chapel Hill, NC
919.967.2666
---
213 West Franklin Street
Chapel Hill, NC
919.929.9187
---
University Mall
Chapel Hill, NC
919.929.7133
---
456 W Franklin St
Chapel Hill, NC
919.933.1177
---
81 S Elliot Road
Chapel Hill, NC
919.968.1983
Accommodations
1001 South Hamilton Road
Chapel Hill, NC
919.932.7772
---
211 Pittsboro Street
Chapel Hill, NC
800.962.8519
---
311 West Franklin Street
Chapel Hill, NC
866.831.5999
---
3600 Mt. Moriah Road
Durham, NC
919-401-0610
---
7840 NC-751
Durham, NC 27713
919.688.7800
101 Erwin Rd
Chapel Hill, NC 27514
919.933.4848
---
150 DuBose Home Lane
Chapel Hill, NC 27517
919.913.2098
---
One Europa Drive
Chapel Hill, NC
919.968.3520
---
1505 East Franklin Street
Chapel Hill, NC
800.223.7379
---
300 Airgate Drive
Morrisville, NC
919.361.3311