Audiences have been deeply effected and eager to discuss the emotional power they've felt while experiencing We Are Proud to Present… The "play within a play" also has reviewers admiring what this show delivers in only 90 minutes. In fact, a theme has emerged in what audiences and critics say about this "moving and impactful" show: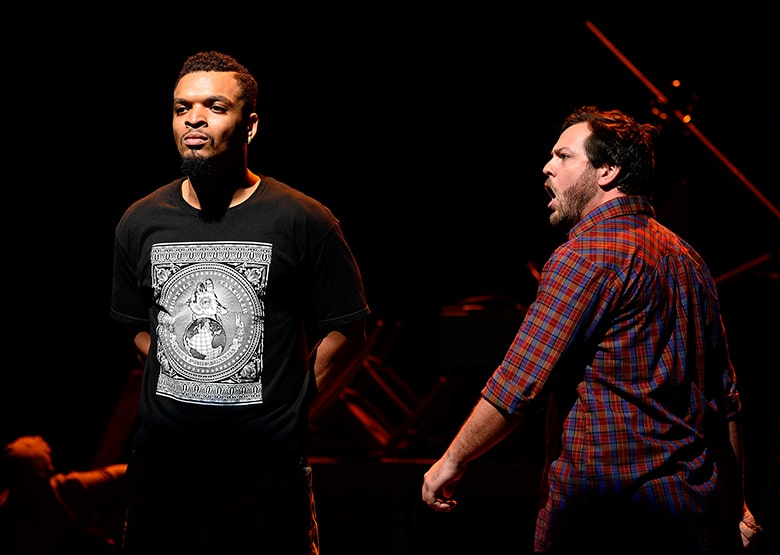 Myles Bullock and Nathaniel Kent. Photo by Jon Gardiner.
"engaging, funny and inventive" "90 vivid minutes of unexpected power"
"powerful and necessary"
"a powerful experience: insightful and meaningful, simultaneously funny and gut-wrenching."
""a thrilling homage to the power of theatrical storytelling that provokes discussion long after its unsettling final image""
"a powerful, timely new play … shines a light directly on the privilege of having one perspective being widely accepted while other voices and experiences are silenced and eliminated."
Audiences agree, describing We Are Proud To Present…. as:
"beautiful & powerful"
"incredibly powerful" with a "brilliant script, killer directing and solid acting"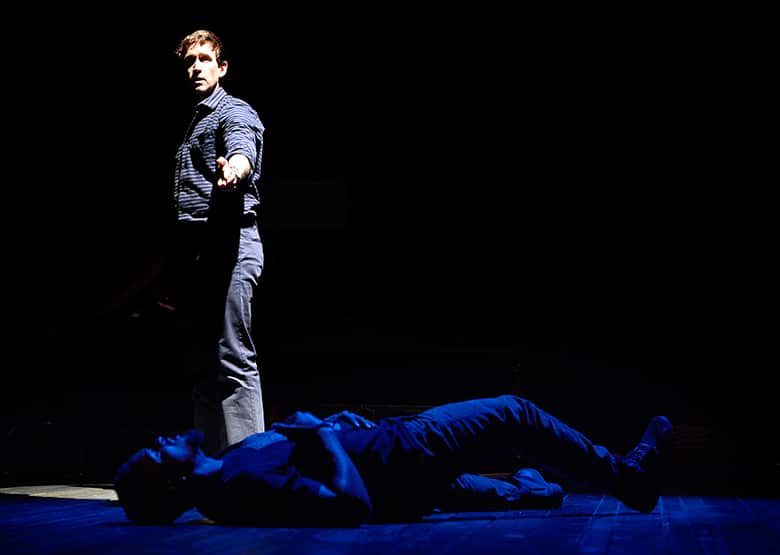 Schuyler Scott Mastain and Myles Bullock. Photo by Jon Gardiner.
Don't miss your chance to experience the raw power of We Are Proud To Present…onstage through March 13th.
Click here for tickets, or call our Box Office today at 919.962.7529.