Social psychologist Edward T. Hall has suggested four types of spatial distance between individuals. The first, intimate distance, ranges from actual contact to about 18 inches. The second, personal distance, ranges from 1.5 feet to 4 feet. The third, social distance, spans about 4 to 12 feet; and the last, public space, extends beyond 12 feet. As social animals, it seems that humans may protect our boundaries playfully or gently––sometimes less so––and at other times must overcome distances that may be physical, psychological, or emotional.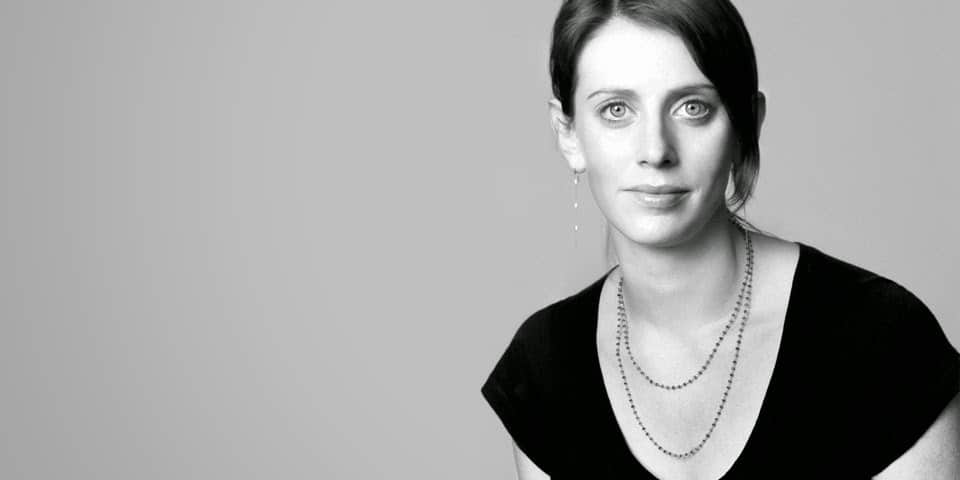 Playwright Amy Herzog.
Amy Herzog's
4000 Miles
,
a finalist for the 2013 Pulitzer Prize for Drama, begins with a significant physical distance: the 4000 miles of a cross-continental bicycle trek from Seattle to New York. But there is also emotional separation between 21-year-old Leo, in his self-absorbed grief, and Vera, his 91-year-old grandmother, who although tiny and frail is fiercely independent and vivacious. At the heart of this beautifully rendered and subtly orchestrated piece, the characters face the aches and pains of growing up and growing old. They struggle with death, guilt, physical limits, and emotional frustrations as they slowly mend rifts between families, friends, and lovers.
"I did feel very strongly about writing an older character with the dimensions that I observed in my grandmother, because I think there's a way that older people can just disappear. I feel my own grandmother's fight to remain present and relevant in a very pronounced way."—Amy Herzog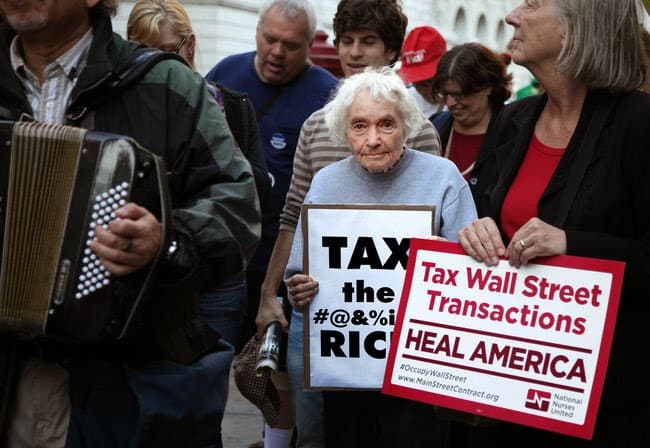 Herzog's grandmother, Leepee Joseph at the Occupy Wall Street protest.
Herzog, a Yale School of Drama graduate, often fleshes out family stories in her work. For example,
her play After the Revolution (2010) followed her discovery of the 1950s targeting and blacklisting of her father's stepfather, Julius Joseph, who had passed information to the Soviet Union during World War II. The play recounts the painful reconciliation undertaken by law school grad and activist Emma Joseph between her politics and family legacy after she learns that the grandfather for whom she named her legal defense fund was not who she had believed him to be. Herzog's grandmother Leepee Joseph, a long-time left-wing activist and the model for Vera in 4000 Miles, did not completely agree with this portrayal of her husband. "I thought what my husband had done was perfectly legitimate," she commented. "My grandmother would say her politics didn't go into me," Herzog said in an interview with Alexis Soloski from The New York Times, "but the fact that I come from a very political family is very influential for me." Interestingly, Ms. Joseph, who was also present Soloski's interview, responded that: "Oh, no question about that. But I didn't see any politics in 4000 Miles."
"I've always been interested in not just the politics, but the trappings of being a deeper political person … The word I've used before is 'scaffolding.' The kind of scaffolding people build for themselves in terms of their own belief systems is a subject of enduring interest to me."—Amy Herzog
Herzog returns to family stories in 4000 Miles, this time by pairing a "transcendentalist, hippie" cousin and the "very New York, older person's existence" of their common grandmother. This seemingly unlikely intergenerational connection sets the play in motion, and Herzog's merging of the personal and the political further animates the backstory. Grandmother Vera, a widowed Lefty, despite her solitary life, is proud to be progressive and always creates a sense of community. Her college-dropout grandson, Leo, arrives unannounced at her Greenwich Village apartment, distressed after witnessing his best friend's death in a bike accident. At her advanced age, Vera has much experience coping with her own losses; when she fully opens up to Leo, he is able to realize that the grieving process need not be borne alone. What started out as an overnight stay lasts for a month during which these two characters, equally sensitive and dignified despite their differences, share laughs, memories, and feelings that cross the boundaries of generations. Herzog's own bicycle ride from New Haven to San Francisco on a Habitat for Humanity fundraiser after completing her undergraduate degree at Yale in 2000 added another layer of inspiration to the writing of this play. Herzog also spent 6 months living with Leepee Joseph in her Greenwich Village apartment, where together they transformed their relationship.
"I have a cousin who lives a kind of transcendentalist, hippie kind of life. And he lost a friend about two summers ago, actually in a rafting accident. I really adore this cousin, and I was thinking about this experience that he was going through — of being so young and suffering such a major loss. And I was also interested in just the way he's chosen to live his life kind of outside the mainstream. My grandmother has this very New York, older person's existence that I'm also really interested in. We're very close. So starting with those two characters I invented this play, which was not at all based on any events or anything like that, but it was inspired by those two people."—Amy Herzog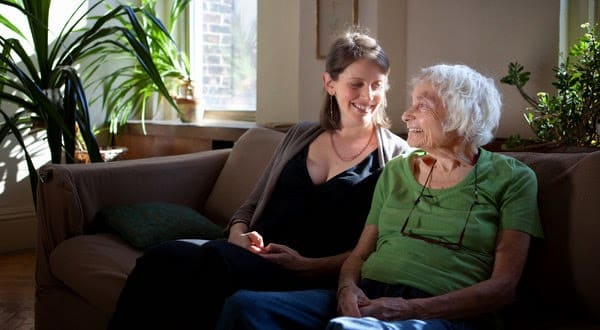 Herzog with her grandmother and inspiration for the character "Vera."
Herzog's skillful technique and nuanced style turns this character-driven piece from drama into a poem in dramatic form. As such it graces the audience with swift confrontations tinged with the gentle flow of everyday life's trivial matters, and poignant revelations punctuated by awkward pauses and humorous ambiguities. She approaches her characters with great attention to detail, yet this simplicity clearly conveys underlying complexities.
Although a resolution is not in sight toward the end of this 4000-mile trek, director Desdemona Chiang encourages audience members to call their grandparents or grandchildren right after the production, because, if I may add, 4000 Miles is that kind of stage where we could find intimacy to be rewarding and revealing, and compassion could be used to measure spatial distance in all human relationships.
PlayMakers Repertory Company's production of
4000 Miles
by Amy Herzog.
Click here
or call 919.962.7529 for tickets and more information.