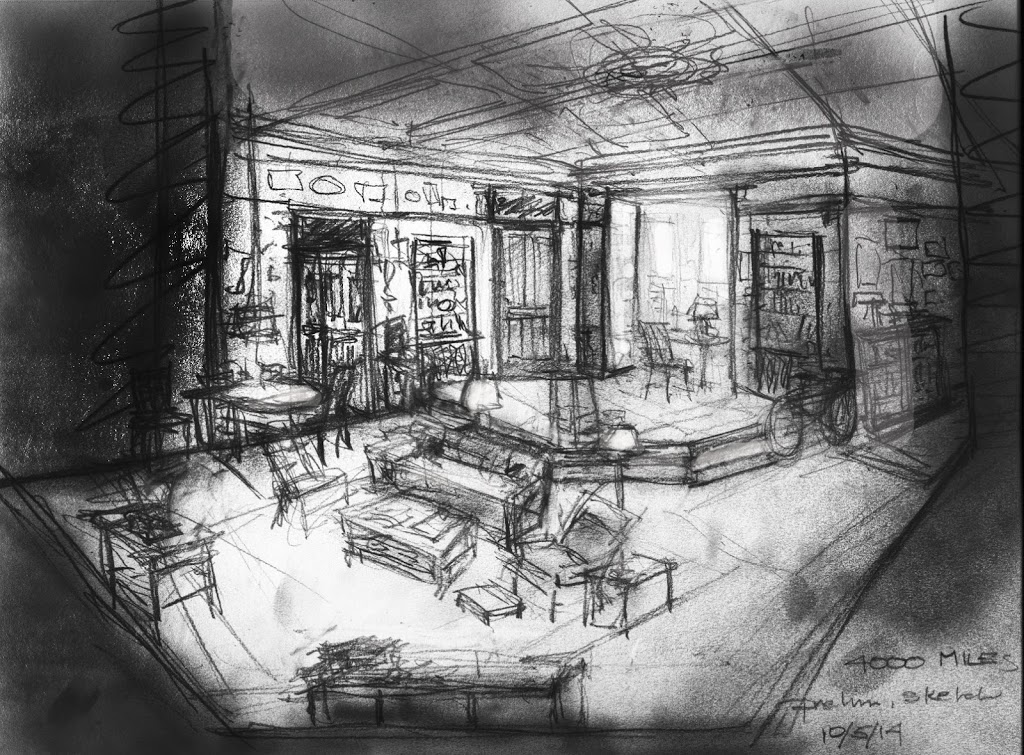 Preliminary sketch by scenic designer Jan Chambers.
4000 Miles takes place in Vera Joseph's apartment in the West Village of New York City. Vera is 91 years old and has lived in the same apartment since the 1950s. Vera has lived a rich, vibrant life, so it only makes sense that her living space should reflect the adventures she's been on, relationships she's had, and experiences she's been through. This was the challenge of scenic and costume designer Jan Chambers.
Jan explains that over the years, Vera, played by Dee Maaske, has collected pieces that represent her fascinating life. Jan calls Vera's decorating style "intellectual bohemian," as there is no defining color scheme, however an abundance of photos, posters, furniture, and knickknacks give us a feel for Vera's passions and her extensive life experience.
"She's not a fancy person, but she's elegant in her own way."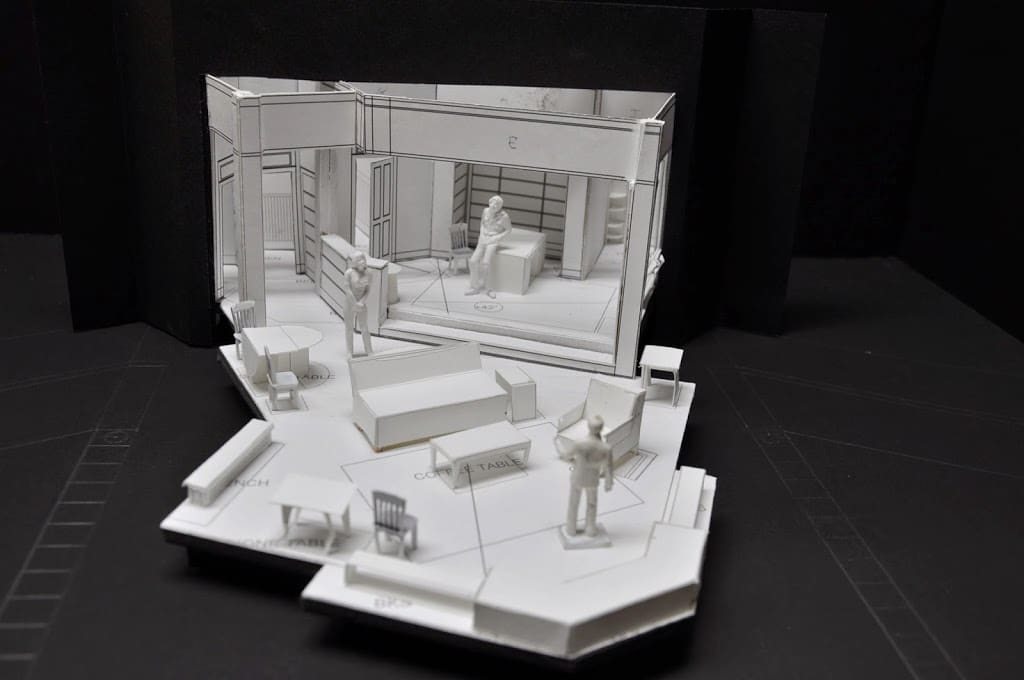 Scenic model by Jan Chambers.
Jan says that in order to create a believable living space for Vera, she envisioned the spaces of some friends and relatives. "I am definitely channeling people I've known." The landlords of a friend in New York have lived there for decades. One is an artist and the other, a psychologist. Their apartment is filled with eclectic items representing their respective fields and passions, leaving no wall uncovered. It has a thrift shopper appeal that Jan was looking to create in Vera's apartment.
Vera's apartment may seem cluttered, but Jan explains that Vera knows exactly where everything is. She says Vera has fallen into a routine. "She probably eats the same thing for breakfast everyday." Vera's apartment has not changed much over the years, and Jan's design reflects the living space of an older character who has fallen into a pattern, but retains her vibrancy.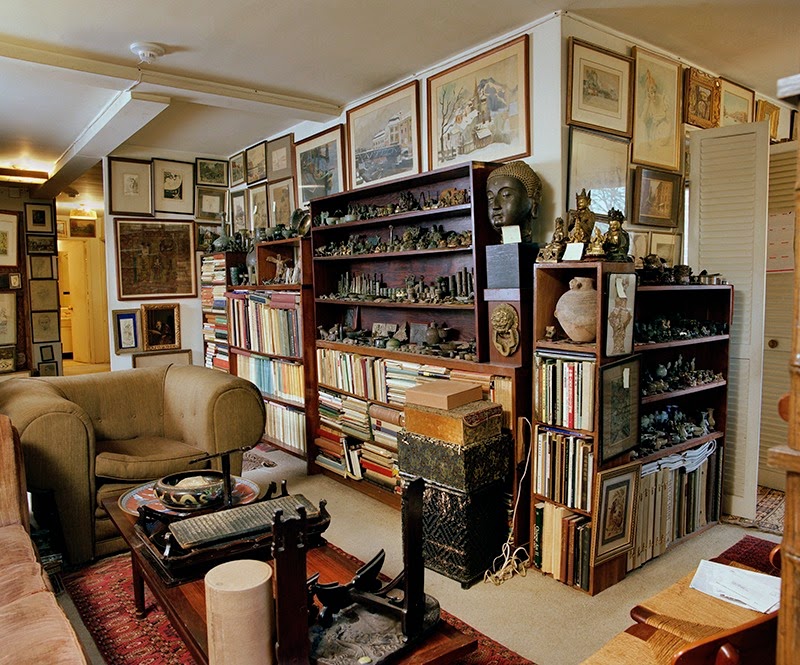 Visual inspiration for Vera's apartment.
Stage left and upstage, you'll notice model cars and airplanes. These are placed intentionally as they remind us of Vera's late second husband, Joe. Although Joe died 10 years prior, he and Vera traveled together and shared the same political beliefs, thus the books about Marxism on the shelves and in baskets, and posters of Cuba and Mexico. Jan explains,"The more masculine sense given by the model cars and airplanes lets us remember that Joe is still with us in some way."
Jan also loves that
4000 Miles
is a story of a grandmother and grandson. "I'm making my son bring his grandmother as a date!"
We invite audience members, young and old, to enjoy
4000 Miles
with us as this wonderful dramatic comedy opens Wednesday evening.
4000 Miles
opens April 1st and runs until April 19th.
Click here for more info or call our box office at 919-962-PLAY (7529)