While Three Sisters is set at the turn of the 20th century, costume designer Tracy Christensen and director Vivienne Benesch worked together fusing modern influences to create its period clothing. The duo drew inspiration from contemporary fashion and runway couture photography. "There are a lot of fashion designers putting out lines that evoke early 20th Century ideas," says Tracy.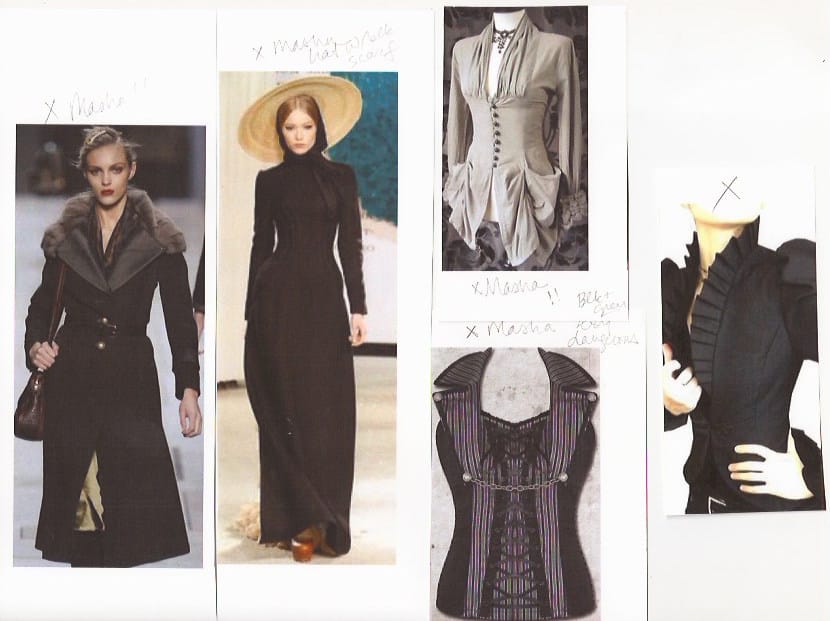 "It all starts with a conversation with the director (Vivienne) so I can hear her thoughts about the play, ask questions about the characters, and share ideas for what we want to say with our particular production. Then I do a lot of research that sparks more conversation about which images inspire her and make sense for her overall vision of the show."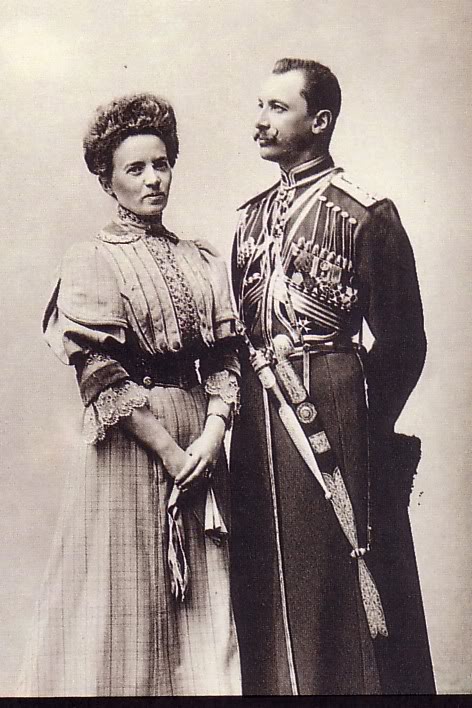 Besides looking at current fashion trends, Tracy's primary source of research were photographs, as seeing real people in real clothing is the most authentic information for any period. Tracy then broadened her research by looking at periodicals, catalogues, period fashion illustrations, paintings, actual garments, and any other reliable historic resource to gather a sense of the trends of the period.
From there, Tracy produced sketches for Vivienne to review and created a color palette that would work with the set. Once the designs were approved, she created final color renderings and then began her work with the costume shop to figure out how to execute the designs.
Since several male characters wear similar army uniforms, Tracy's primary challenge was creating personal styles for each individual. "I always find it a challenge to find ways to show personality and character when clothing is dictated by an outside force, such as the military."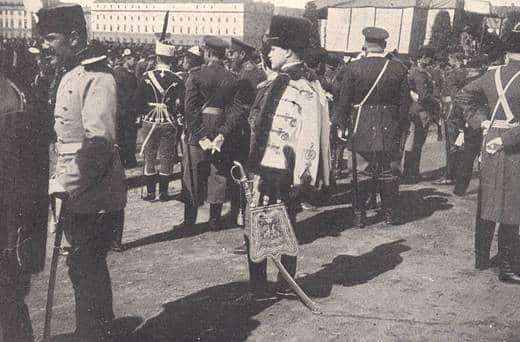 "The set design for any production impacts my work immensely, but the setting for this particular show [by scenic designer Alexis Distler] has been especially inspiring. The color of birch trees being used for a large part of the set has directed and informed my use of "white" so that we didn't end up with garments that match the room. Peter [West]'s lighting is what really crafts and sculpts the costumed actors in the space."
What drew Tracy to Three Sisters is its timelessness that speaks to modern audiences, despite taking place over a century ago. "It has been such a pleasure to get to know each of these characters and draw parallels between their experience of Russian culture in 1905 to our 21st century lives in America. Part of the approach to the costume design for our production has been to generate a sense of relatedness and connectedness to the people in the play by using modern lines and fabrics within the parameters of historic period clothing."
Although Tracy was keen to return to PlayMakers, where she previously designed the costumes for String of Pearls, it was her longstanding relationship with Producing Artistic Director Vivienne Benesch that drew her to this production. Tracy describes Vivienne as her hero and an inspiration. "She approaches every project with passion, expertise, humanity, experience, cleverness, actor smarts and humor. As collaborators, we are able to speak openly and frankly to each other, express opinions as to what may or may not working, throw lots of ideas around, and then problem solve like nobody's business. It's the best kind of relationship for making art. I couldn't appreciate her more as a colleague and as my friend."
See Three Sisters to experience period clothing with a twist.
Onstage now through February 7!
Click here or call our Box Office at 919.962.7529 for tickets.