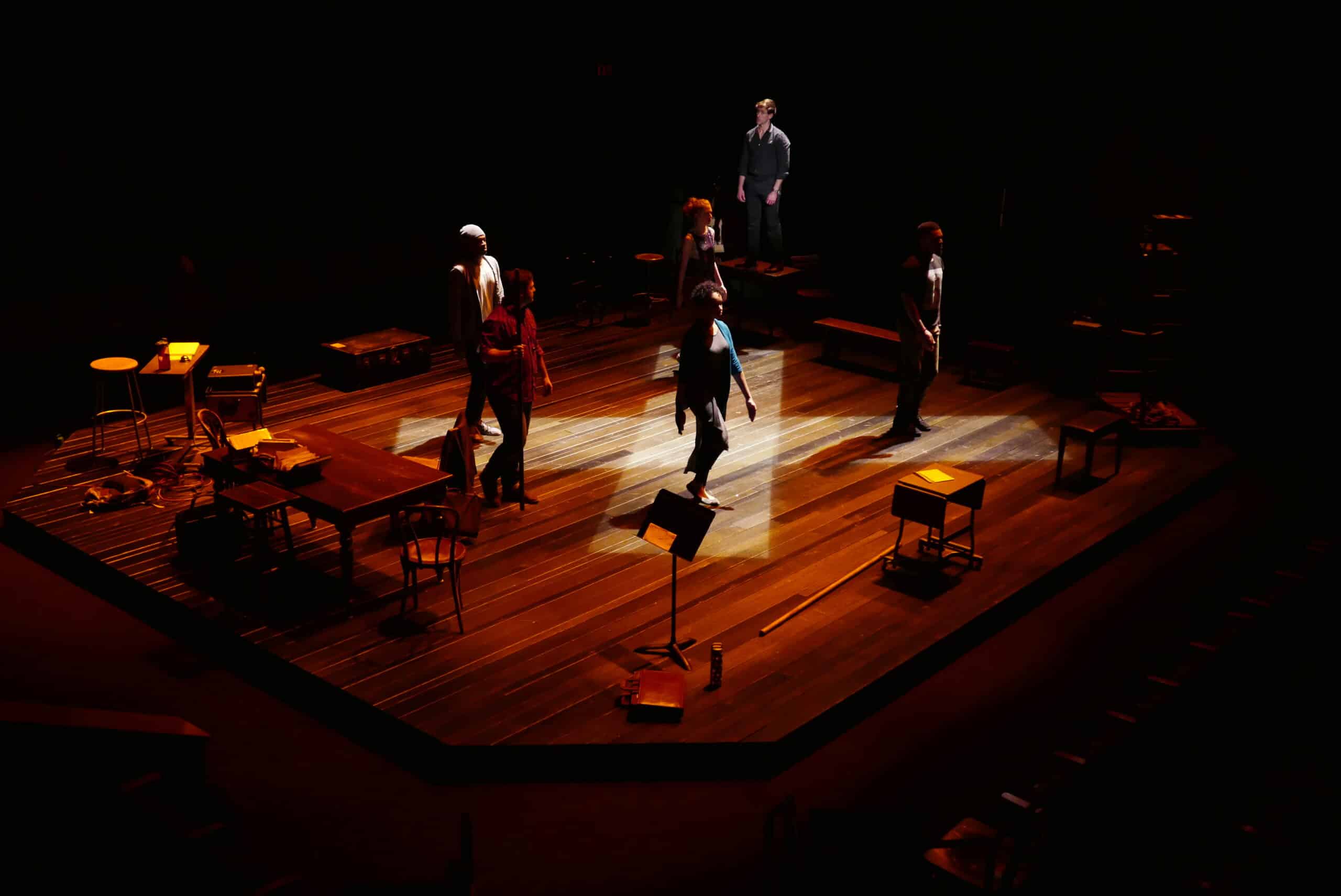 Cast of We Are Proud to Present… Photo by Jon Gardiner
For lighting designer Porsche McGovern, life itself is the biggest inspiration. "I watch my toddler run around and try to think about her sense of wonder. I try to bring that sense of openness and vulnerability to the rehearsal room." Porsche does research, however prefers looking towards nature itself because it's difficult to capture real sunlight in photographs. Porsche also relies on her past experiences and bounces ideas off of the director, Desdemona Chiang, as well as her own husband.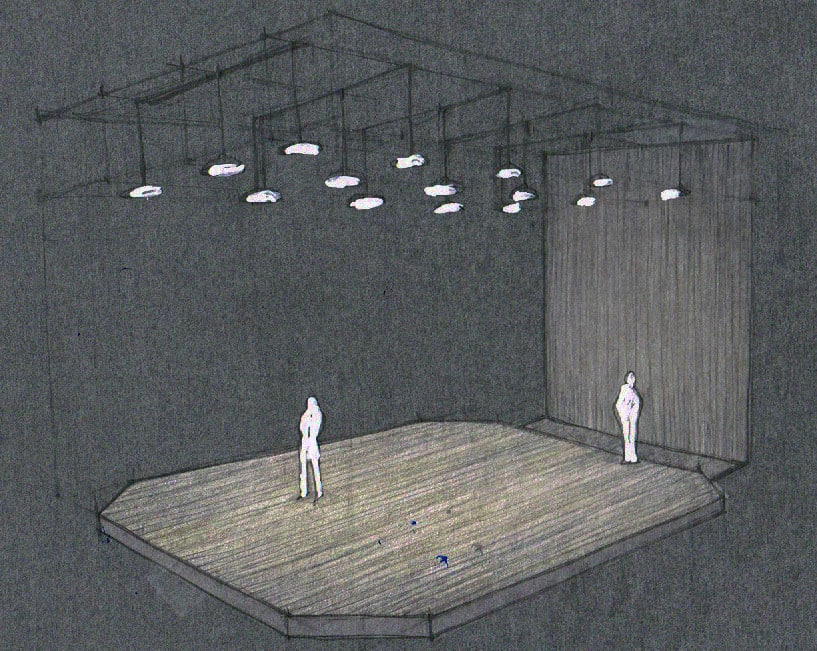 Here's a look at her process. To get a sense of the play We Are Proud to Present…, Porsche first reads the script, then talks to Desdemona to get her perspective, then she worksheets ideas moment by moment. From there, Porsche experiments with different angles and instruments to see what could work best and makes adaptations according to Desdemona's notes. After that, Porsche takes a step back to decompress, watches rehearsals and takes even more notes. "If I don't start the process with four pages of notes from the first run, something is vastly wrong! Nearing the end of the process, as the play is about to open, I usually only have half a page of notes." Once she's done, Porsche likes to watch the show again to reflect on what worked and what she's learned for the future.
"I fell in love with story, long before I fell in love with theatre, and theatre is story brought to life."
Porsche's favorite part about We Are Proud to Present… is that representation is brought to the foreground. "It's interesting to be part of a show where race matters, not just in the sense that there are people of color in the play. It's about representation and how we connect the play to what's going on in America today."
"It's an interesting challenge lighting a multiracial cast," says Porsche. Her goal in terms of visibility is making sure everyone can be seen, "because you can't leave any actor in the dark."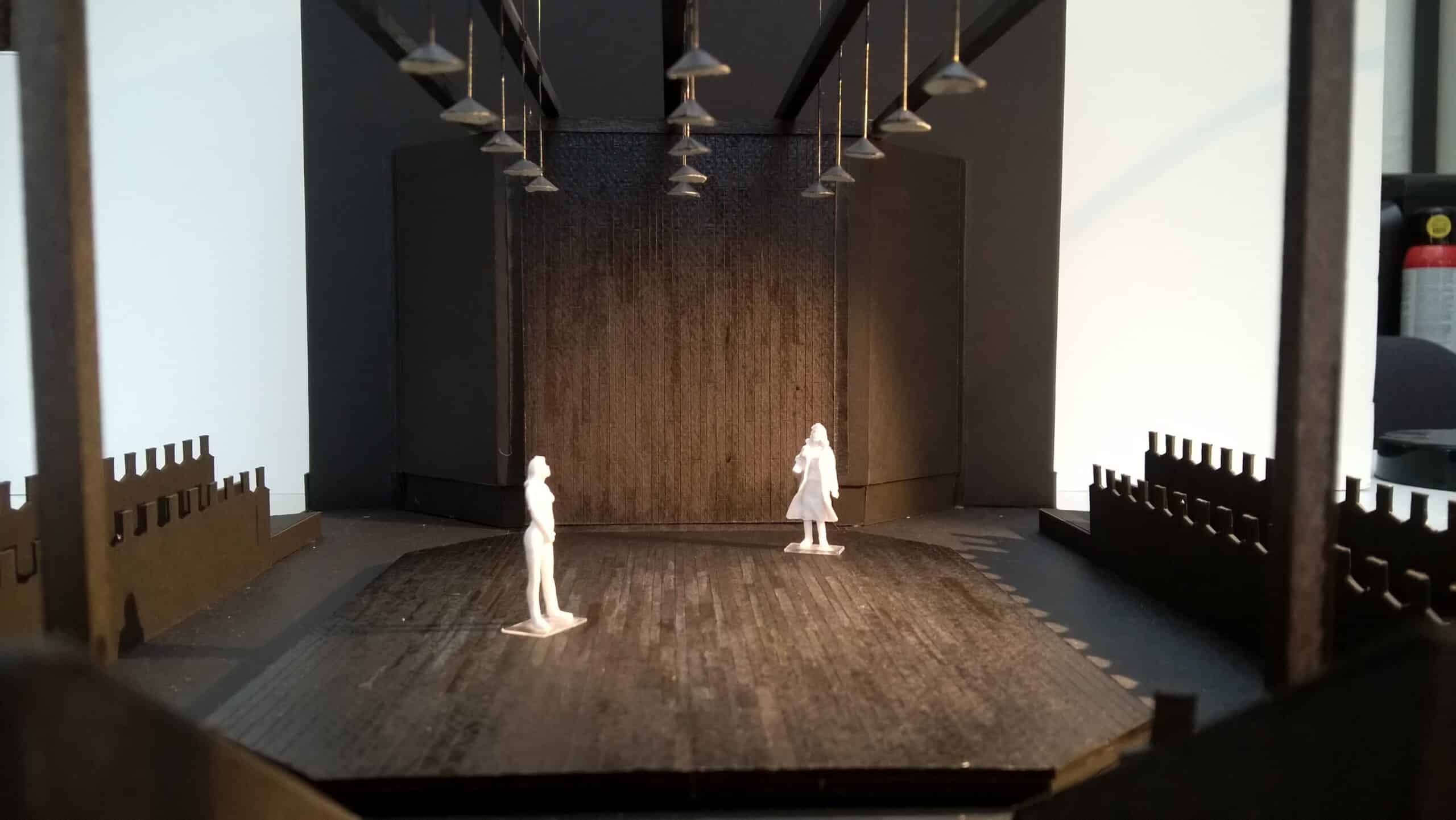 Porsche has loved working with the creative team of We Are Proud to Present… because there has been so much diversity, and says regional theatre like PlayMakers made her love theatre because it creates a family. Porsche is happy to have the opportunity to work with Desdemona again; "Desdemona gets the best out of the people around her. She's so giving of herself, and it lets the rest of us open up in ways that aren't always possible. When you're allowed to feel vulnerable, you can experiment with new ideas and bold choices."
Watch Porsche light up the stage for We Are Proud to Present… February 24 through March 13.
Click here for tickets, or call our Box Office today at 919.962.7529.