Mainstage Season opener Disgraced is making an impact on audiences and critics alike. Read what reviewers have to say about this "profound" Pulitzer Prize-winner.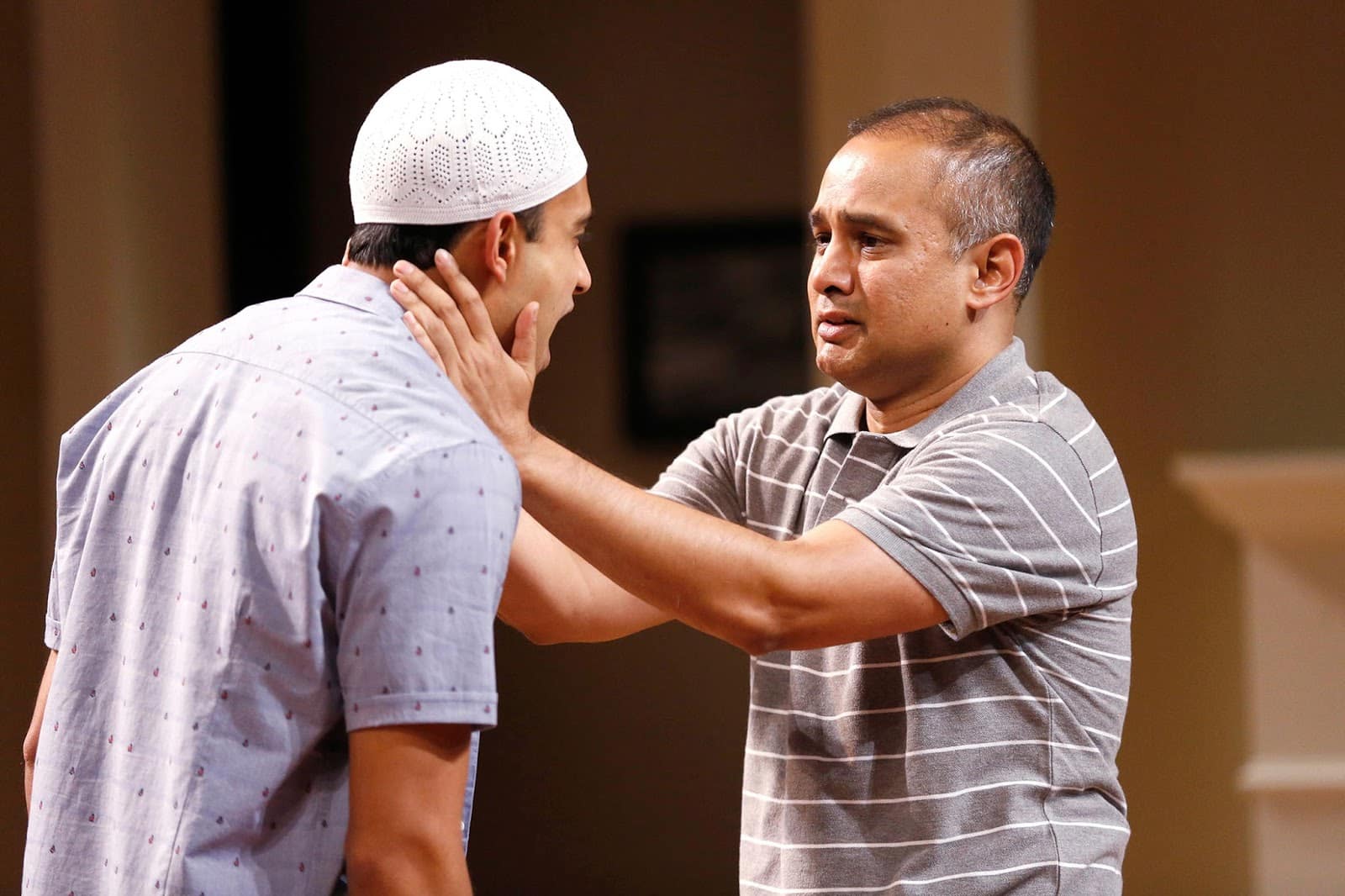 Samip Raval as Abe and Rajesh Bose as Amir
The News & Observer:
"a much-needed eye-opener"
"one of PlayMakers' most satisfying productions in several seasons"
The Daily Tar Heel:
"astounding … a brilliant success"
"'bravo tutti' to PlayMakers for its magnificent interpretation and presentation of a remarkably necessary artwork to the Chapel Hill and UNC communities"
INDY Week: 4 1/2 Stars:
"rewarding"
"audience members … won't soon forget"
CVNC.org:
"powerful … astonishing"
"most highly recommended"
Triangle Arts & Entertainment:
"brave and necessary"
"anyone, of any age, should have something to think about"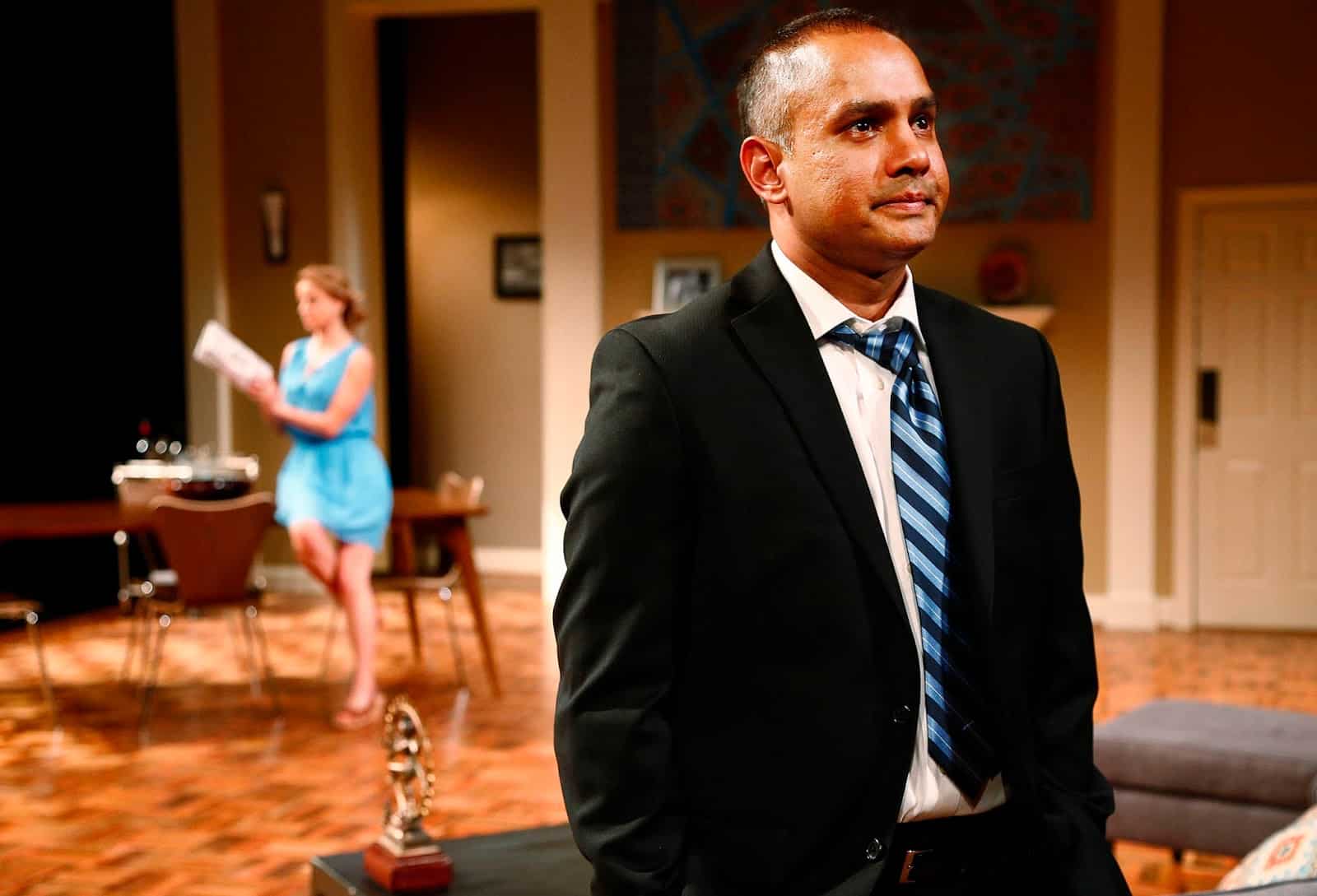 Nicole Gabriella Scipione as Emily and Rajesh Bose as Amir
And from another article in The Daily Tar Heel:
"audience members were immersed from the moment they walked in"
Playwright Ayad Akhtar tells a story that captivates, giving theatre-goers much to discuss and think about.
Experience Disgraced for yourself. Onstage through October 4th.
Click here or call the Box Office at 919-962-7529 for tickets.