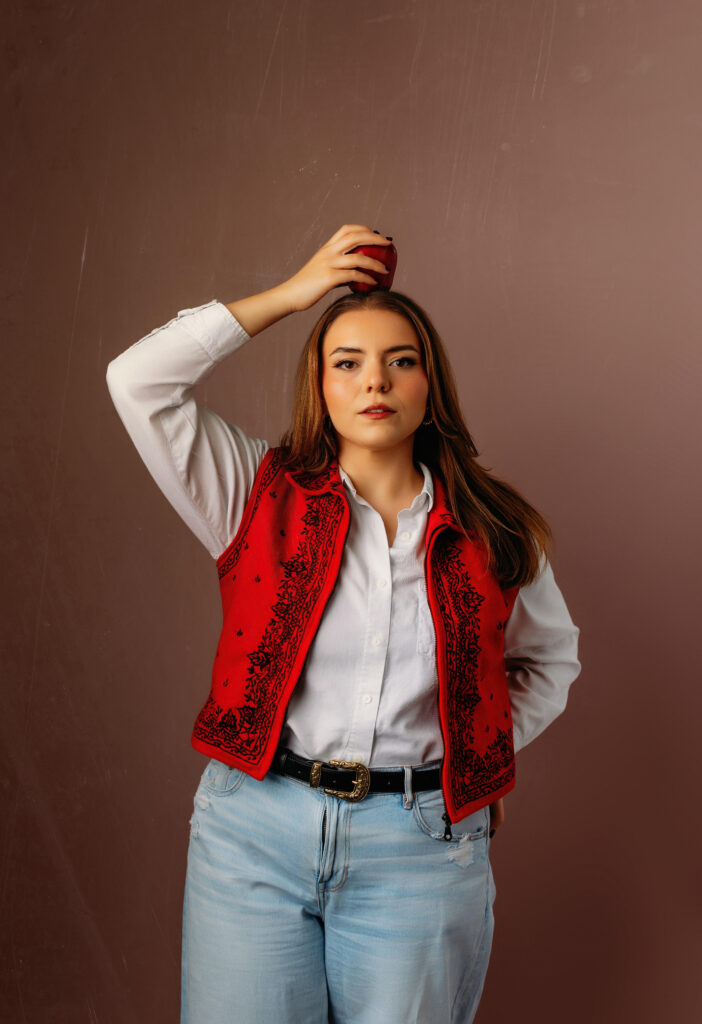 Hi, I'm Lexi Silva, the Dramaturgy Fellow for UNC's Department of Dramatic Art and PlayMakers Repertory Company! As part of that work, I am serving as an Associate Dramaturg on each production in PlayMakers' 2023-24 season. In addition to providing literary and production support to PlayMakers, I'll also be working with the incredible undergraduate-led and run Kenan Theatre Company this school year.
In an effort to document and share insights from each production I work on, I'll be crafting a series of process journal entries to accompany each play this season. In fact, you're reading my first entry right now! I have the great privilege of working with an esteemed cohort of artistic collaborators this season and I am excited to share what I learn.
In addition to recording my production experiences, I hope to demystify the role of the theatre dramaturg. When I tell people that I am a dramaturg, I am often met with the question: "What, exactly, does a dramaturg do?" I ask myself this question all the time and keep coming up with new answers. Usually I'll mention that a dramaturg provides research, creative consultancy, facilitates conversations about the text, functions as an early audience member, and keeps a finger to the pulse of how a story evolves on stage. My response often depends on the project I'm working on—a testament to the dynamic quality of the position. I'm fresh out of graduate school, so please indulge me in the reflexive impulse to take an academic detour:
Dramaturgy emerged in 18th century Germany with Gotthold Ephraim Lessing being credited as the first dramaturg. Lessing, widely known as "the father of modern dramaturgy," remarks in Hamburg Dramaturgy (written between 1767 and 1769) that when he was initially offered a position at the Hamburg National Theatre (1767-69), he was "to act as a consultant to this new theatre and, at the same time, supply regular critical commentary on its performances"

(Hamburg Dramaturgy vii, emphasis added). The job description that the Hamburg National Theatre advertised illustrates that, even at the role's inception, versatility was a prerequisite to what would become the field of dramaturgy. Although the role has evolved over time, this understanding still rings true. While the inherently multifaceted nature of the dramaturg's role remains somewhat elusive, I see an opportunity here, now, to continue investigating the role's potential alongside the brilliant dramaturgs at PlayMakers and DDA.
Though the role of "World's First Dramaturg" has already been claimed (and thank goodness, that is SO much pressure), I am confronting a number of 'firsts' here: I am the first Dramaturgy Fellow at UNC; this is my first time living in North Carolina (so far, so good); I just graduated in the inaugural cohort of M.F.A. Dramaturgs at Indiana University, Bloomington; I am a first-generation American, college student, and theatre maker; and this is my first time chronicling my process publicly. This is all so new and exciting! Dramaturgy in the American theatre is (relatively) new and exciting! Amid all of these firsts, I love that I am entering into a community of thousands (or hundreds? at least dozens) of dramaturgs who started doing this work before me. I am so grateful that I can look in almost any direction here in the Department of Dramatic Art and find a skillful, experienced dramaturg to learn from and work with. Being the first can be lonely, so thanks G.E. Lessing, for taking one for the team.
I'd like to add that this series isn't just about me—it's about you, too. I know that some of you may be encountering some firsts of your own when you walk into the Joan H. Gillings Center for Dramatic Art. Whether it's your first time at PlayMakers, your first time seeing the play we're presenting, or your first time attending live theater, I want to invite you along on this journey with me.