By Jerry Ruiz, Associate Artistic Director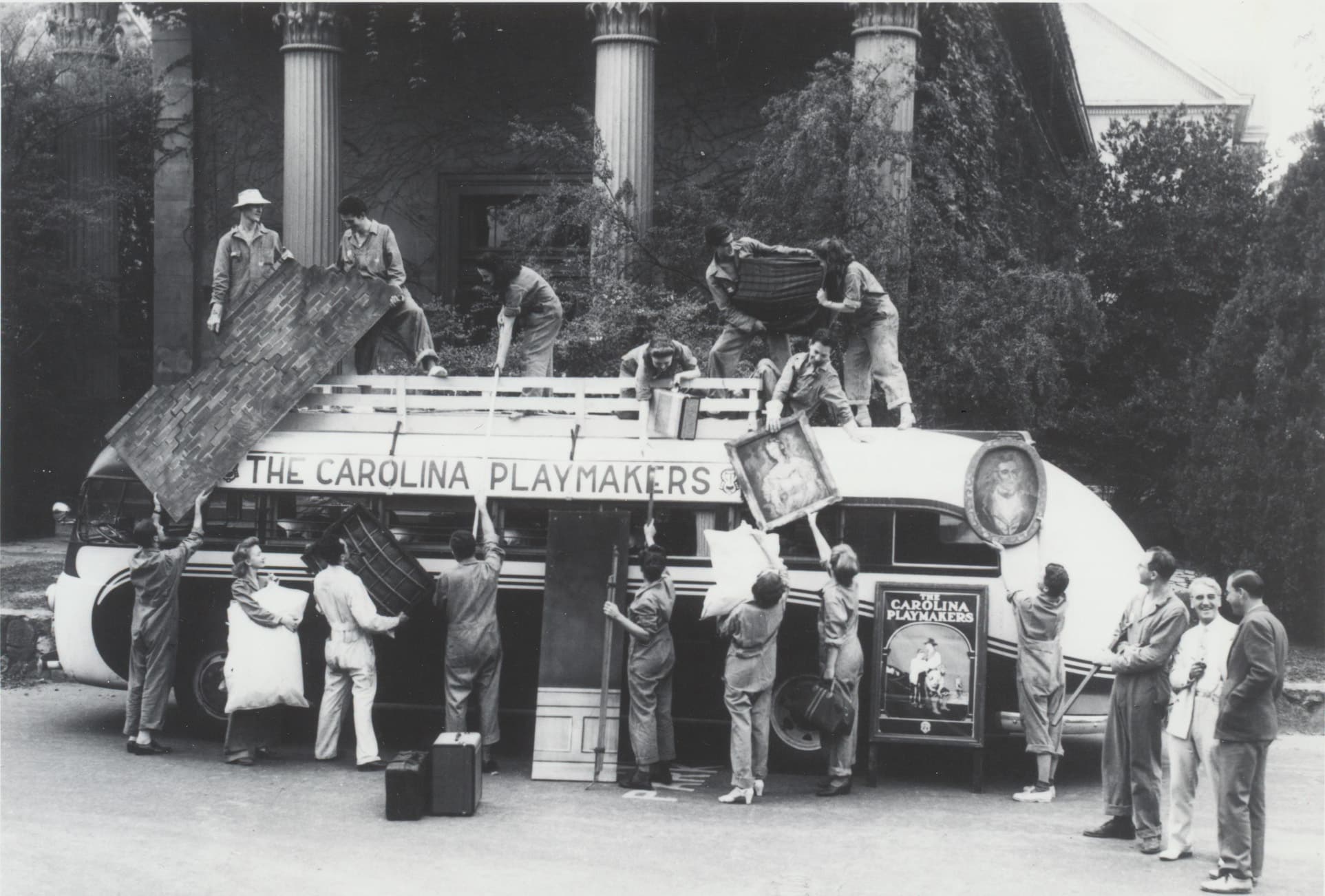 Since I arrived here at PlayMakers in August, one of my major projects has been launching our Mobile Shakespeare initiative. This pilot program follows in the tradition of the original Carolina Playmakers and takes inspiration from the incredibly impactful work of Michelle Hensley and her Minneapolis-based theater company, Ten Thousand Things. Her concept of bringing classic plays to correctional facilities and community organizations has been emulated by several major theaters, including the Old Globe, which sends its Globe for All tour across San Diego, and The Public Theater, which boasts a successful Mobile Unit led by my frequent collaborator, Stephanie Ybarra.
These programs are steeped in the very simple, yet revolutionary, idea that Shakespeare should be accessible to and enjoyed by everyone, including those who cannot purchase a ticket or travel to a theatre. In 2013, I assisted director Kwame Kwei-Armah on his Mobile Unit production of Much Ado About Nothing. I still remember going with the tour to Rikers Island and being amazed by the enthusiastic response of the inmates. It was quite simply the most receptive audience I've ever seen. Witnessing first-hand the inmates' joy and enjoyment has always stayed with me.
As we began planning our own Mobile Shakespeare initiative this fall, I traveled back to New York City to accompany the Public's production of Hamlet to a correctional facility in Brooklyn. One of the inmates said it was his favorite show so far, even better than the star-studded production of Hamlet he had seen a few years earlier in Central Park! I also traveled to San Diego to visit our friends at Globe for All, where I accompanied their production of Measure for Measure to a middle school in the largely Latino neighborhood of Chula Vista. As the audience of students, families, and folks from the neighborhood were slowly but surely pulled into the play, I could see the great sympathy they felt for the plight of Isabella and her brother Claudio, as he was unjustly sentenced to death by Angelo, the strict new deputy for the Duke of Vienna. This is the same play we've chosen to perform for our inagural Mobile Shakespeare tour.
PlayMakers Repertory Company has been able to work closely with the Professional Actor Training Program at UNC-Chapel Hill's Department of Dramatic Art to make Mobile Shakespeare a reality. This January, director Katherine McGerr and her troupe of seven talented actors from the graduate program will bring an electric, 75-minute production of Measure for Measure into schools, and community centers across the Triangle. We're excited to foster new relationships in the community as we meet audiences in their own spaces, where they live. We want to make Shakespeare available and enjoyable for all, just as the Bard himself originally intended.
For more information and where to catch the tour, be sure to check our our Community Events page!