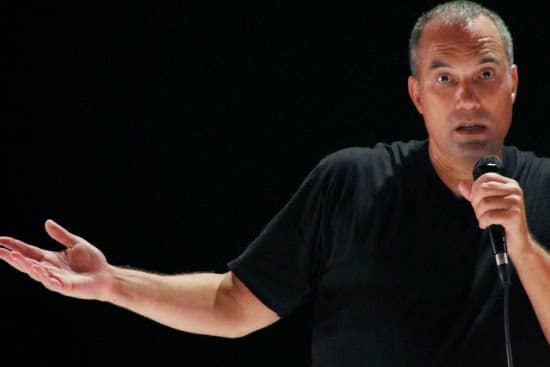 Roger Guenveur Smith in Rodney King at PlayMakers
PlayMakers kicked off the 2014/15 Season with its first PRC² show, Rodney King, to much acclaim. Roger Guenveur Smith explored the man behind the myth and why his plaintive "Can we all get along?" remains an open question in America's complicated relationship with race.
In The Five Points Star, Kate Dobbs Ariail wrote that, "in the manner of a jazz musician, Smith modulates and segues, again and again, through 65 minutes of variations in a minor key on the theme of the man's life and actions. He dwells, naturally, on the horrific beating and the terrible trial, but he weaves in strand after strand of fact and makes the man, the human, more whole than 10,000 news reports could do."
Congratulations to Roger and PlayMakers for performing this moving and timely piece.
If you missed Roger's interview on The State of Things, you can hear it here.