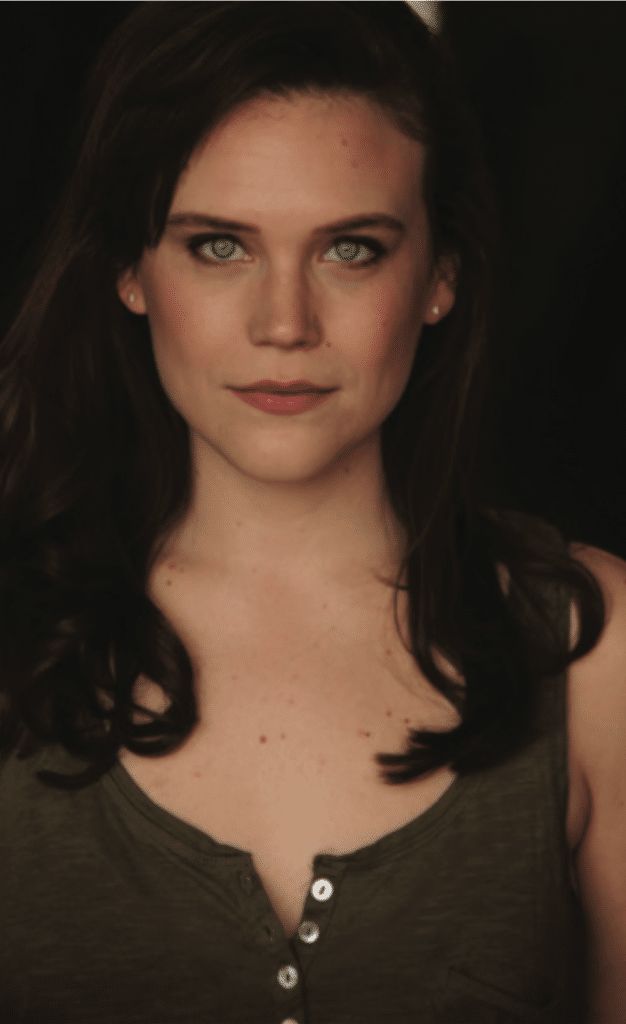 When actress Kathryn Metzger first took on the one-woman show The Amish Project in the summer of 2018, the folks at Chautauqua Theater Company sat down to speak with her about her experience.
What attracted you to this play?
In my last week of graduate school at the Case Western MFA Acting Program, the program surprised the students with one final workshop: a class taught by an actor who was in town for the final show of the season. It was the best workshop I've ever taken, and it was taught by Jessica Dickey. She told us the story of this play, of why she wrote it, about how speaking one's truth is the key to making art with impact. I've loved The Amish Project ever since.
What is it like embodying so many characters in one show?
Often times setting down the text after spending a couple of hours on it feels like walking out of an intense group therapy session. That no one else has heard. Entirely in my head. I'm deeply looking forward for the chance to jump into rehearsals with a director like Sarah who can help me take all of the noise and distill it into a story our audience can really follow and feel.
What has been the hardest part of this process?
I don't think you'd be hard pressed to find anyone in your circle who wouldn't find this material as important as it is deeply challenging. This text has certainly brought me to question things about my own life—assumptions I have, beliefs I assume are universal, the privileges and pitfalls of convenience, and the 24-hour news cycle. But it's also been as affirming as it is terrifying. Humanity is a beautiful and complex puzzle.
What makes doing a one-person show like this different than another show with more actors?
Working on a show with an ensemble is magical. You share energy, you feed off of one another, you build and destroy worlds together. You are all in the same car on a magnificent road trip—people take turns driving, but everyone is responsible for getting the car to its final destination. A one person show feels like building a car, driving the car, navigating the car, getting lost, getting back on track, and never stopping for bathroom breaks.
You were in the Chautauqua Conservatory in 2016. What have you been up to since then?
I've been living my life in NYC! You can find me filming commercials, exploring Shakespeare adaptations, and questioning what kind of artist I really want to be. I'm currently working on a beautiful world premiere about the life of the self-described black, lesbian, feminist poet, Audre Lorde. If you're in the city in the fall, come find me there.
Hop in the car with Kathryn Metzger beginning January 8. Get your tickets to The Amish Project today.
Republished with permission from Chautauqua Theater Company.