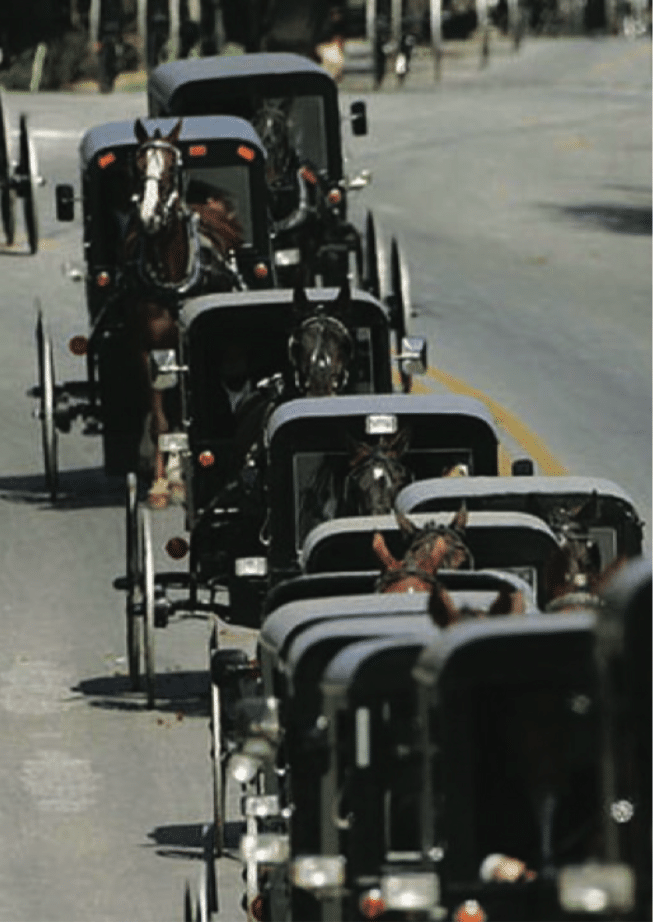 On October 2nd, 2006, Charles Carl Roberts IV burst into a one-room Amish schoolhouse in Nickel Mines, Pennsylvania carrying three guns. He ordered the boys and adults to leave, barricaded the door with two-by-fours, tied up the twelve girls, then opened fire on them before committing suicide. Five girls died either on site or from their injuries: Naomi Rose Ebersole (age 7), Marian Fisher (age 13), Mary Liz Miller (age 8), Lena Miller (age 7) and Anna Mae Stolzfus (age 12).
The teacher ran to the nearest farm to seek help, and the police arrived quickly to the scene. It is believed that Roberts planned to sexually assault the girls, but when the state troopers arrived, Roberts shot the girls and himself. Roberts left four suicide notes.
On October 12, 2006, the schoolhouse was demolished. Less than a year later, the New Hope School was erected only a few hundred feet from the original site of the West Nickel Mines School.
While writing her play, Jessica Dickey knew little more than these basic facts. She did extensive research into Amish life and culture, but did not do any personal investigation of the lives of those involved in this particular incident. In a note from the playwright at the beginning of the script, Dickey writes:
I was highly aware through the entire process that somewhere out there are the real people who went through this event… In an effort to balance the conflicting desires to remain sensitive to the real people who were affected by the shooting, while giving myself creative license to write an unflinching play, I purposefully did not research the gunman or his widow, nor did I conduct any interviews of any kind. The characters in The Amish Project are fictional, and should not be misconstrued as the real people.
Dive into this fictionalized account beginning January 8. Get your tickets to The Amish Project today.
Republished with permission from Chautauqua Theater Company. Sources: https://www.theguardian.com/us-news/2016/oct/02/amish-shooting-10-year-anniversary-pennsylvania-the-happening; https://www.cbsnews.com/pictures/amish-school-shooting/5/