the people themselves are being played, the world itself is being played, and they're all playing each other.

Amber Meadows, Co-Scenic Designer
Our upcoming production of William Shakespeare's "Hamlet" will come to life on stage Jan 25 – Feb 12, 2023, but before we recite "to be or not to be…" we need to design the show! Our creative team has been hard at work designing and creating the world of "Hamlet" with an instrumental element, including co-scenic designers Amber Meadows and Lawerence E. Moten, III ("How I Learned What I Learned," "Native Son").
Amber Meadows is a recent MFA graduate of the University of Connecticut and is passionate about education. "I love being able to mentor and be able to show others how storytelling can be this huge wide lense of the world."
Amber's love for storytelling, hobbies, and all things tiny translated well to model design. Using her skills in drafting, architecture, and engineering, she brought the "Hamlet" scenic design to a miniature life. "I utilize a lot of resources with laser cutting and 3D printing and all that fun stuff. For me, it's like a big puzzle. I love putting it together and creating it as we go. It's been a lovely process to take this vision that Lawerence and the team have created and be able to make a model."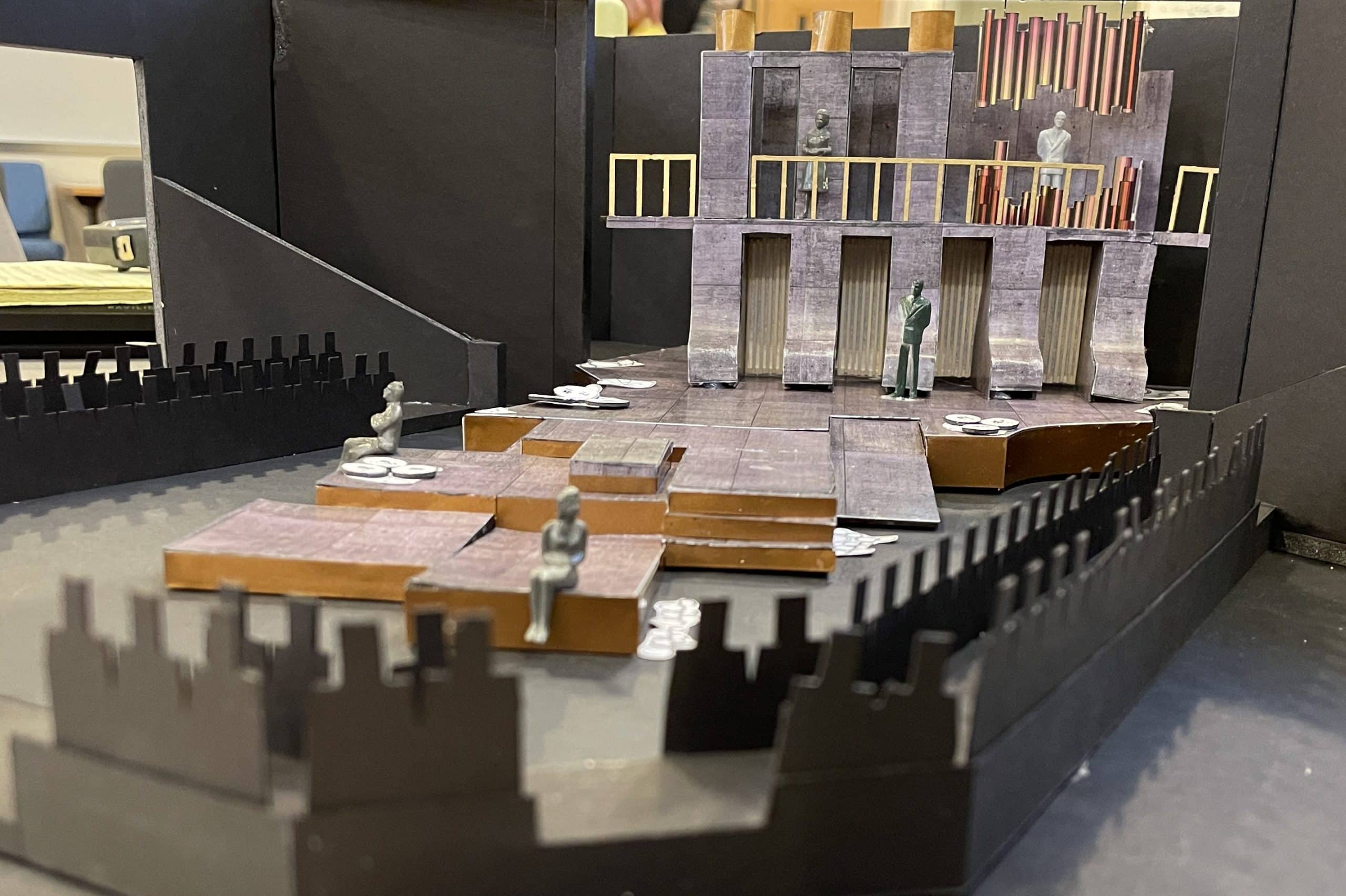 To add an element of "play", a musical influence will be a part of the storytelling, complete with organ pipes, piano keys, and instrumental costumes. "What I've gotten to know about the vision is that the people themselves are being played, the world itself is being played, and they're all playing each other…so we've leaned into a very instrumental version of this story."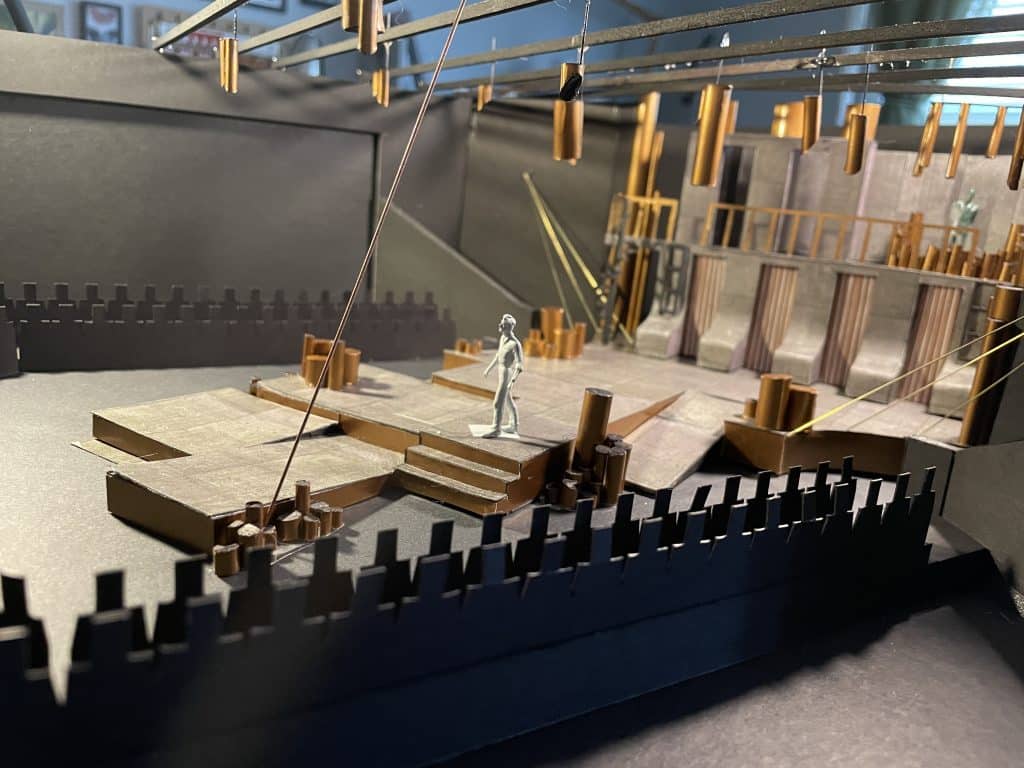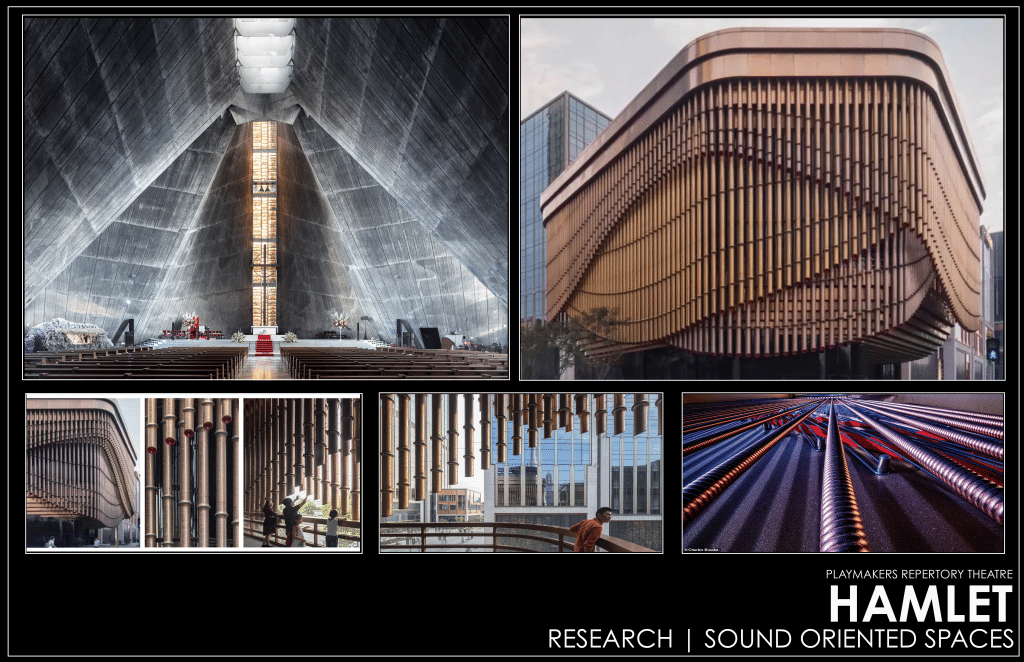 "The interest in the organ pipes is looking at this world where people are playing each other. All kinds of interesting instruments and levels create a jungle gym vibe."
Amber wants audiences to know that "they'll be excited to see different voices being highlighted..and be open and mindful of the different perspectives of the space and how the world is being played."