If your high school experience didn't include a lot of musical theatre, you may not be familiar with the next show on our Paul Green Stage: She Loves Me. But that's okay. We couldn't be more delighted to introduce you to this witty romantic comedy arriving just in time for the holiday season.
"I'm so excited to be directing this exquisite, perfect little gem of a musical!"
Director Kirsten Sanderson has raved about the musical ever since coming onto the project this past spring. And with good reason. It's has a perfectly-constructed and charming script: packed to the gills with delightful music and energetic dancing. Add to that our talented company of artists, a spectacular set by Daniel Zimmerman, and costumes so beautiful they could only be designed by Bobbi Owen, and you know you're about to have a tremendous night at the theatre.
Given the many parallels between the production's time and tone and that of our modern American society, She Loves Me also becomes a reminder that in great hardship, there is always a bright hope for the future.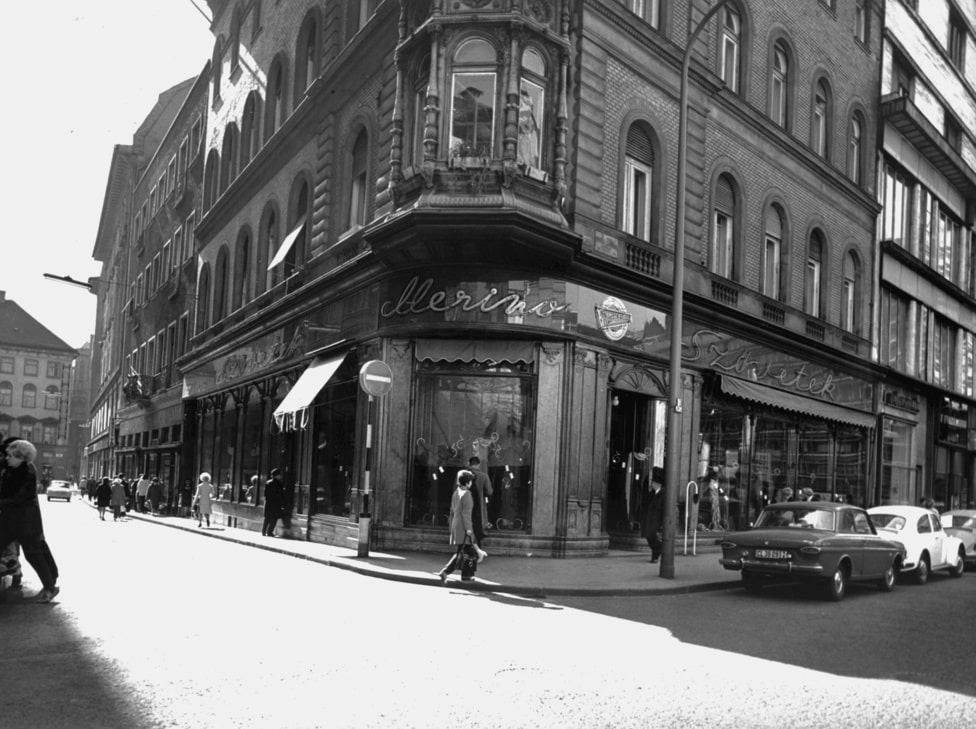 As the musical opens, we find ourselves in between the two wars, with our characters making the best of their lives in a perfumery in Budapest, Hungary, a "nation in a precarious state of being," as Sanderson puts it. This is a nation in the midst of an identity crisis, boomeranging between monarchy and Bolshevik-style communism, as they become increasingly out of touch with culture wars and rising tensions in Europe.
"Hungary suffered enormously during World War II because it went into the war as a very vulnerable nation with a struggling sense of self identity," Sanderson said. The idea of a nationwide identity crises is a familiar one nowadays, both in the United States and abroad. Conflicting ideologies and interests have often led to physical, social, and emotional polarization and instability.
And who does this affect the most?
"I'm really interested in the fact that these are working class people, working in a shop that could be on the brink of failure."
At the beginning of the musical, Amalia—our spitfire leading lady—is a perfect example of the uncertainties and stresses that many Hungarians faced at the time. "She's a single woman in Europe, in the 30s, unemployed. Her options are not really attractive."
It's in this sort of desperation that Amalia, well beyond the typical marrying age of the time, turns to writing "lonely hearts" letters to an anonymous man who has found himself similarly unattached. Together, Amalia and Georg find solace in shared interests, hidden passion, and hope for the future. Nevertheless, they continue to hide their identities from each other. "Will he like me if we meet?" Amalia sings. "Will the shy and quiet girl he's going to see / Be the girl the he's imagined me to be?"
"There are people who hide their identities, who hide who they are, who don't think they're good enough," Sanderson said. And sure enough, as Georg discovers his pen-and-paper love is actually the woman he's been feuding with in real life, things get, well, complicated. "It's all part of the internal struggle here manifested in an adorable little shop that's struggling to be."
How do the characters in She Loves Me find refuge in this time of uneasiness? Through song, of course. Amalia is not only one to burst into song about her anxieties. In a rapid-fire patter song Georg intones, "I'm nervous and upset / Because this girl I've never met / I get to meet / Tonight at eight!"
"Music is the thing that lifts them out of their mundane lives," Sanderson said. Music Director Mark Hartman has arranged Harnick & Bock's charming score for a six-piece band, similar in size and composition to the ones our characters would have seen in dance halls throughout Hungary during the interwar period. "In this instance," Sanderson continued, "they're singing for the same reasons that we all sing: to connect to their personal passions and to find the beauty in the everyday and the ordinary. To find love."
This is is a musical comedy, of course, so to find love is a must! She Loves Me helps us to remember that love often makes itself know in unexpected places. With this kind of human connection, we can find a shining hope even in the darkest times.
Fall in love with Budapest beginning November 14 at She Loves Me. Get your tickets today!