First seen on Broadway in 1963 with the inimitable Barbara Cook as Amalia Balash, She Loves Me was as good as lost to generations of theatergoers until Roundabout Theatre Company's 1993 Broadway revival. The critically acclaimed production starred Judy Kuhn (of Les Miserables fame) as Amalia and Boyd Gaines as the romantically-challenged Georg. Nominated for nine Tony Awards—including Best Revival of a Musical—and winner of the 1994 Drama Desk Award for Outstanding Musical Revival, She Loves Me launched Roundabout's Musical Theatre program, which now brings full-blooded revivals of classics to the Broadway stage each season.
With its soaring and witty score by Jerry Bock and Sheldon Harnick (Fiddler on the Roof) and a delightful book by Joe Masteroff (Cabaret), She Loves Me is the basis of the classic film The Shop Around the Corner and more recently You've Got Mail. The story follows Amalia and Georg, two feuding clerks at a modest Hungarian parfumerie during the 1930s. He thinks she's stuck up; she thinks he's arrogant and cruel. But each rapturously writes to a "lonely hearts" pen pal letters when the work day is done, little knowing their respective correspondents are actually each other! Will love continue to blossom once their identities are finally revealed?
Add an enterprising young clerk on-the-make and the jaded shop owner he tries to win over, a woman who can't help dancing with the wrong sort of man, and a score filled with iconic songs such as "Will He Like Me?" and "Tonight at Eight"—it's no wonder this musical has been beloved of theatre lovers for since it first hit the Great White Way!
This PlayMakers production will star both a company member you've loved to watch and a new guest artist on his way to making it big on Broadway. Jenny Latimer, who starred in both Twelfth Night and The Cake here at PlayMakers, will take on the role of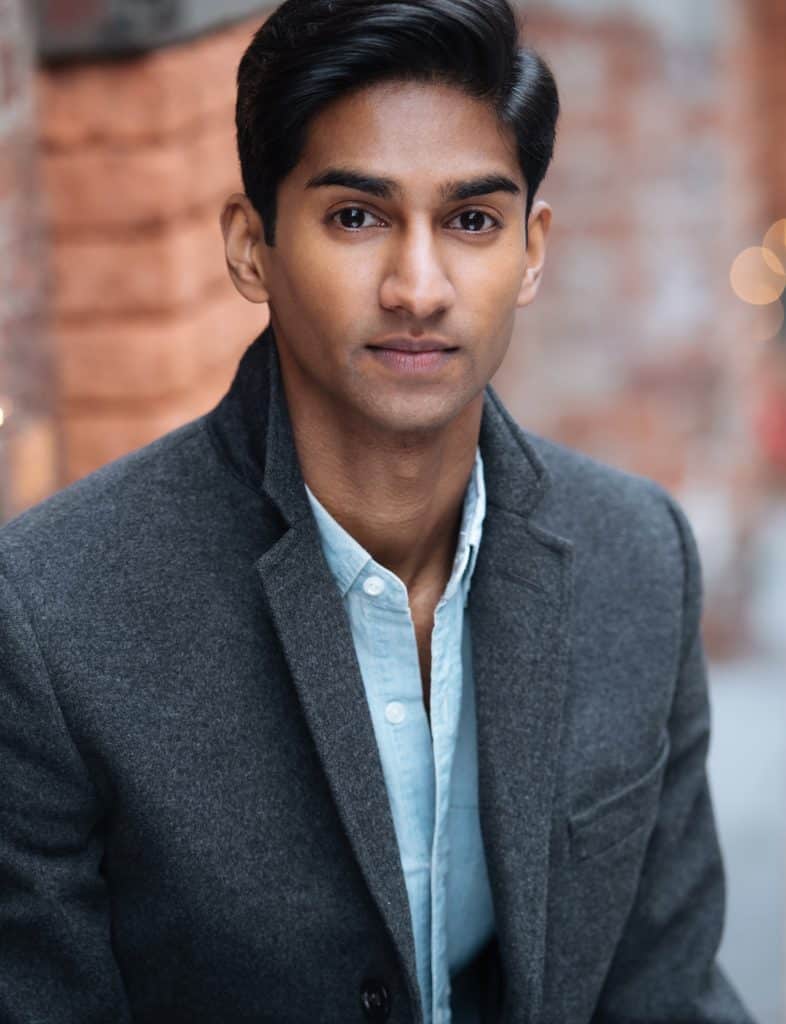 Amalia Balash, a dream role for her and—let's be real—every soprano actress in the entire industry. Like Judy Kuhn before her, Jenny has also starred as Cosette in Les Miserables, though for her it was only a few years ago in the 25th Anniversary touring production. But unlike the leading ladies in most musicals, Amalia is a different kind of ingenue. She is witty and made of sterner stuff than Cosette, and having turned the corner into her 30s, she has turned to a Lonely Hearts Club in an attempt to finally find a man worthy of her charms.
Jenny will find her Georg Nowack in Michael Maliakel, who comes to PlayMakers from New York City, where he recently made his Off-Broadway debut in Anything Can Happen alongside Robert Cuccioli and Jill Paice. The San Franciso Chronicle has declared that he "has a baritone so tender that your eyes will well." Don't believe us? See for yourself.

Rounding out the cast are
Ray Dooley
as
Mr. Maraczek
, company member
Adam Poole
as that cad
Kodaly
opposite guest actress
Janet Krupin
as
Ilona
, the woman who can't help falling for him. Plus familiar faces from both PlayMakers and across the Triangle theatre scene. You won't want to miss this "absolutely flawless" musical this holiday season!
She Loves Me opens the weekend before Thanksgiving and runs through December 2. Be the first to see the show and save money at the same time! Previews (Nov 14–16 only) are priced up to 20% less than tickets during the regular run the show. Get your tickets today!