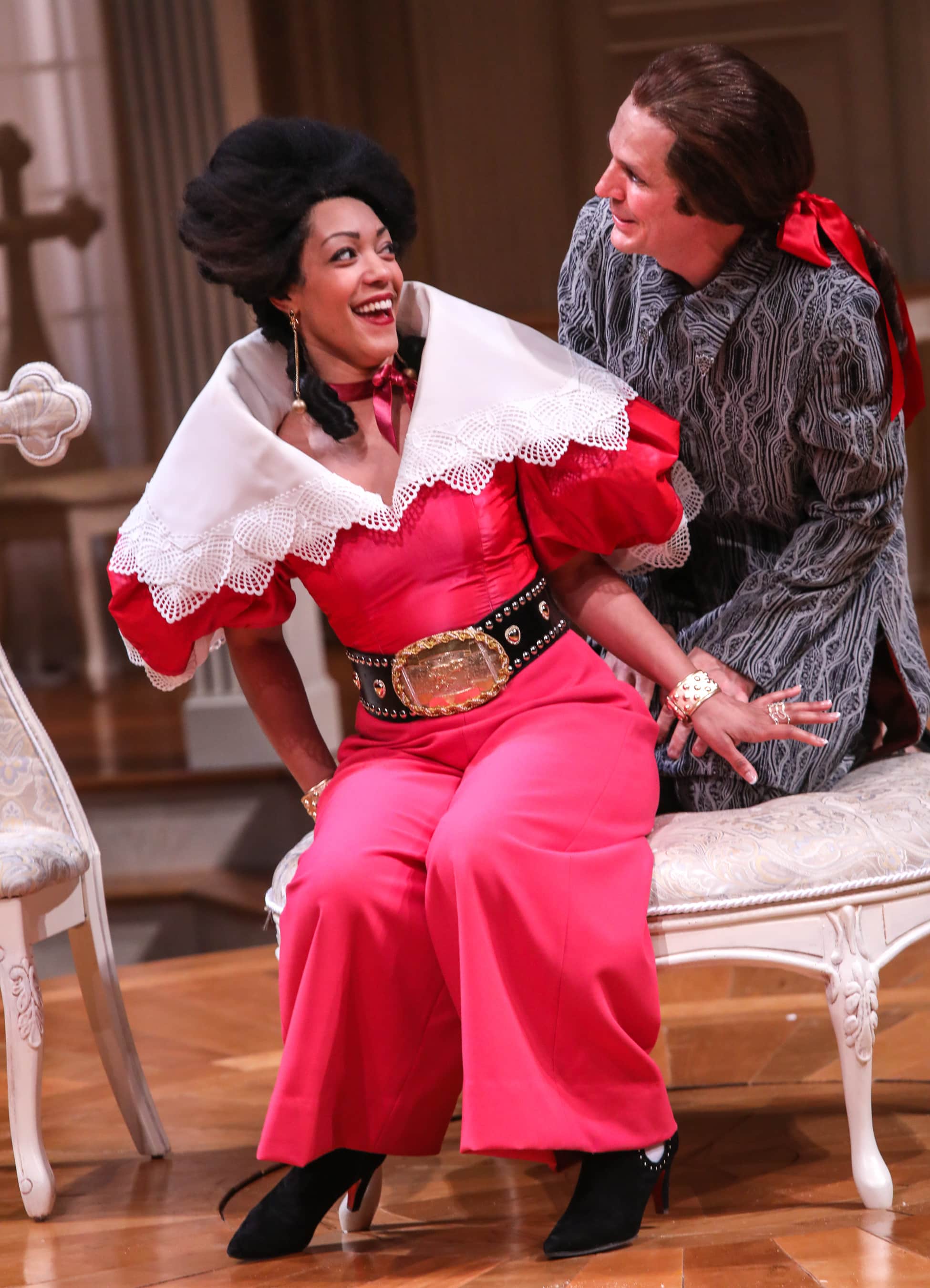 One of the most exciting things about our rotating repertory is the fact that it showcases our company members' incredible talent. This year we even got some guest artists in on the excitement. It is such a pleasure to see performers like these embody completely different characters, bringing passion, humor, and emotion to the stage.
But have you ever thought about what it's like being part of the repertory?
Nemuna Ceesay, leading actress in both The Christians and Tartuffe, on what it's like to perform in this year's rotating repertory. Despite how intrinsically different these productions may seem, Ceesay's experience shows how they perfectly complement on another.
As you may expect, performing in two different shows comes with its own challenges. "The main difference, I think, in preparing for two roles rather than one is the time." Ceesay explained that preparing for two shows not only takes more time to read and interpret, but also conduct extensive research on two very different productions.
Along with being more time consuming, of course, there are human limits to contend with. "Having two main roles comes with a lot of exhaustion," Cessay said. "In the Tartuffe room, we were doing a lot of physical comedy, which left my body really tired. Then we would go to The Christians, which left me more emotionally drained."
"At the end of the day, my entire being from head to toe, from mind to heart, was tired." Nemuna Ceesay on rehearsal.
In both productions, Ceesay carries the role of the protagonists' wife. Both characters are strong, versatile, and shape the course of each production.
In Tartuffe, Ceesay embodies Elmire, wife to Orgon, who plays a critical role in exposing the slimy and hypocritical nature of the infamous Tartuffe. Meanwhile, her character in in The Christians, exposes hidden truths in a different way, this time between husband and wife.
"Both these plays and these characters are incredible, so I feel like I had the opportunity to fall in love with Elmire and the Pastor's Wife; two beautiful, passionate, intelligent humans…and two is better than one!"Nemuna Ceesay on her multiple roles.
"Both Elmire and Elizabeth are wives who disagree with their husband's beliefs and who try to get them to see a different version of the truth," Ceesay said. She also mentioned that while Elmire is considered a classical character, Elizabeth is far more conservative.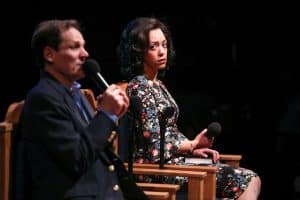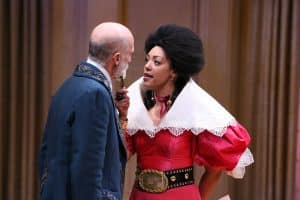 Elmire handles her situation at come by using femininity and sexuality to reveal the truth, shaking her husband out of his well-meaning delusions. "Elizabeth's persuasion tactic," Ceesay continued, "is to use her faith and passion to reveal her truth in hopes that her husband can be swayed, but she doesn't succeed because the truth isn't so obvious or tangible."
Ceesay explained that while each character has apparent physical and emotional differences, their motives align. "I don't need to shake off one to play the other because whatever I learn from embodying Elmire, I can hold with me as Elizabeth and vice versa."
Ceesay also mentioned that despite her characters' many differences, their motives and dispositions leave her feeling gratified.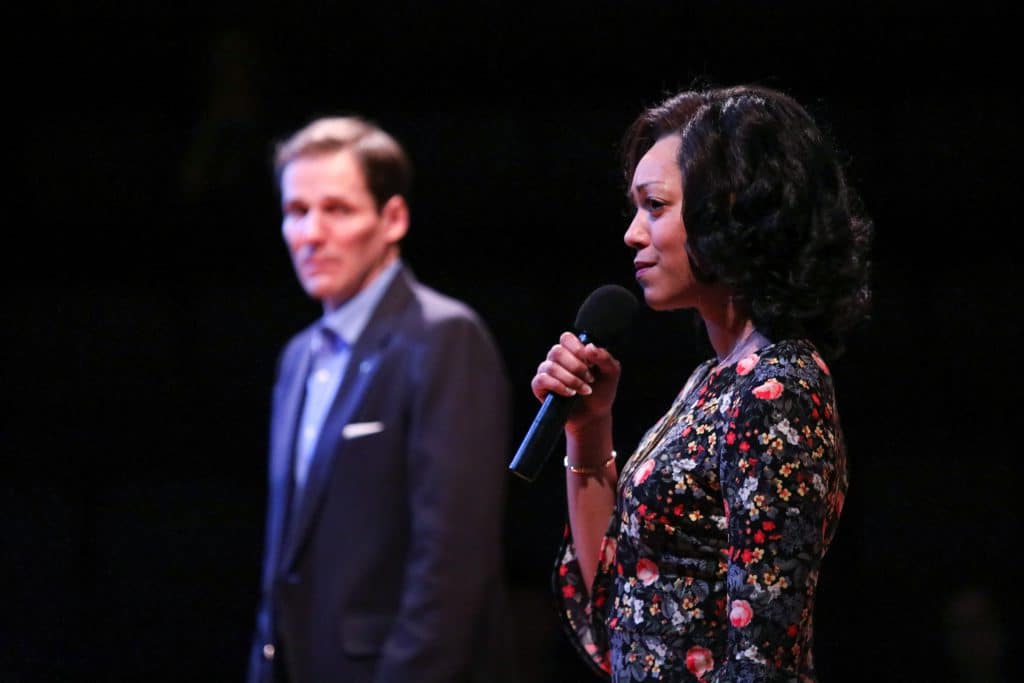 "Playing Elmire is always a joy because Tartuffe is just fun! It is a breath of fresh air to just get onstage with the goal of making people laugh. The Pastor's Wife is a joy because it feels so important. Playing the Pastor's Wife makes me ask questions and listen to a perspective other than my own. I feel like I'm learning something from playing this role that I will hold with me forever."
"At the end of a rep, I feel so much more fulfilled, like I accomplished something incredible.Nemuna Ceesay
You only have a few more chances to catch Nemuna Ceesay as Elmire and Elizabeth, the Pastor's Wife. The Christians runs through March 10 and Tartuffe takes its last bow on March 11. Don't miss your opportunity to #RepTheRep!