By Rebecca Martinez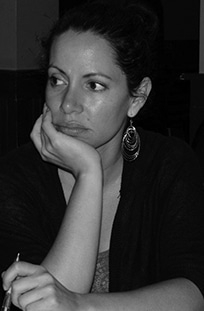 I grew up in a small, conservative town in rural Nebraska, I now live in New York City, one of the most liberal cities in the country. In Nebraska, farmers greeted me by talking about the 1/10 inch of rain that fell the night before. In Brooklyn, New Yorkers acknowledge me with a habitual "sorry" as we cram ourselves into a subway car during rush hour.
These two distinct cultures were constantly on my mind while we were in rehearsal for The Cake. Watching Julia Gibson bring Della to life, with her folksy warmth, hospitality and talent for baking, I was taken back to the neighbors of my childhood. Seeing Christine Mirzayan explore Macy, a curious and passionate writer from Brooklyn, I recognize my current neighbors.
Della is a heteronormative, conservative Christian. Macy is a liberal agnostic who identifies as queer. In most worlds, these two people would never meet. Their personal values might never come in direct conflict with each other if it weren't for a third person, Jen, whom they both love with every fiber of their beings. Jen is marrying Macy and wants Della to make their wedding cake.
Love.
This story brings to mind a case that will soon be heard by the Supreme Court; a baker in Colorado who refused to make a wedding cake for a gay couple. Jack Phillips, the baker, claims he refused because gay marriage conflicts with the Bible's teachings. David Mullins and Charlie Craig, the couple who were denied service, say it's the principle that matters. That gay people should receive equal service at businesses open to the public. All three say their decisions aren't personal.

But what happens when it is personal? What happens when your values collide with someone else's? What happens when that someone else is a person you love dearly? For Della, if she refuses to make the cake, it could damage one of the most important relationships in her life, her best friend's daughter. If she agrees to bake the cake, she might feel she's damaging her relationship with God, with everlasting consequences. Della's choice is difficult and complicated.
For Macy, the story is different. In this scenario, Macy isn't offered a choice. Macy doesn't get to decide whether or not she can walk into any bakery and be served like everyone else. She doesn't have that privilege, if she's not protected by law. What Macy can do is choose to what extent she is willing to engage and fight for dignity and to be treated with the same rights as every other citizen in the country.
Love.
What happens when this values conversation, this conflict takes place between two people who are motivated by love? By seeing the humanity in each other? Who are moved to see each other from a place of openness and empathy? Can these motivations bring two people at different ends of an ideological spectrum closer to a place of understanding?
I won't tell you how THIS story ends, but…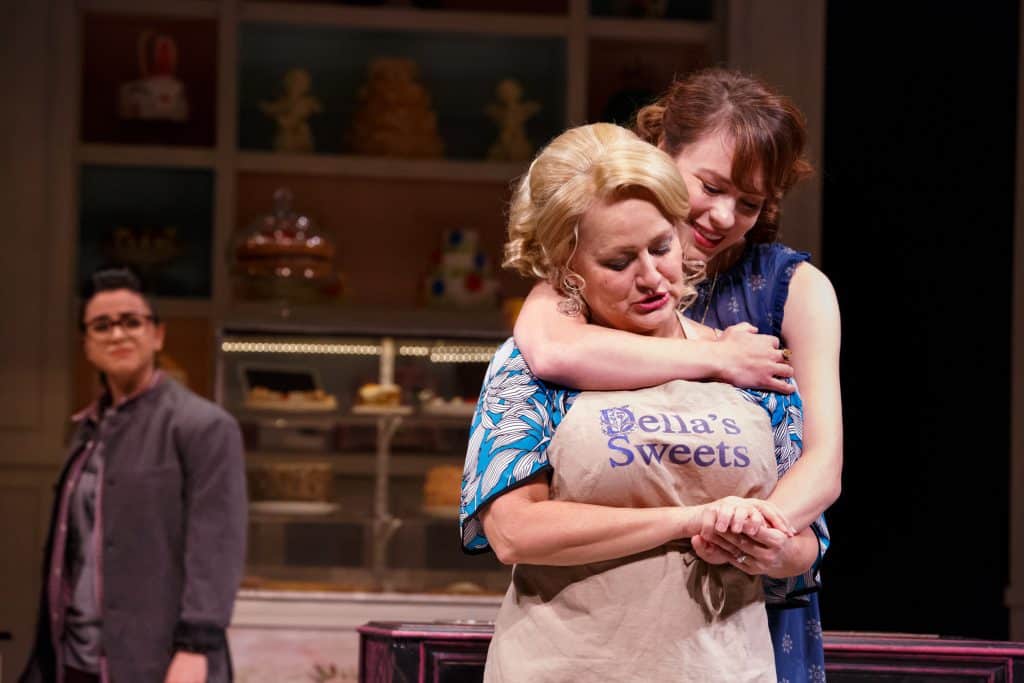 Yes. I believe they can.
Rebecca Martínez is a Brooklyn-based director, choreographer, writer, and deviser. As a 2017 Drama League Fellow, she is the Associate Director of The Cake. On stage through October 1. Call 919.962.7529 or click here for more information.