by Gregory Kable, Dramaturg
(Continued from Part 1)
In a decade in which the American Musical was enmeshed in a state of seismic change, the five collaborations between Stephen Sondheim and director Harold Prince form a stunningly ambitious body of work embodying all of the major transitions. Their first production, the landmark Company (1970) ushered in an era of fractured plots, non-literalist settings, and the tone of ambivalence that would collectively rule the genre. Follies (1971) followed, with a melancholy take on marriage and career, and a denial of the compensatory comforts of nostalgia in a postwar America equally void of glory and glamour. A Little Night Music (1973) mined the beauty and sadness in ephemeral romance in a musical based on Ingmar Bergman's Smiles of a Summer Night; and Pacific Overtures (1976) challenged Bicentennial hubris, tackling a cultural clash of East and West by way America's 19th century imperialist Westernizing of Japan. Linked through a restless desire to experiment, and a conscious rejection of the unified structures and consensus values of the Rodgers and Hammerstein model preceding their partnership, Sondheim and Prince came to symbolize the revisionist spirit of 70s Broadway.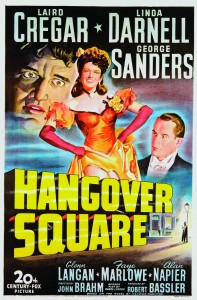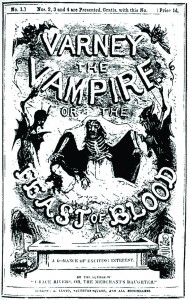 .
One of the original British penny dreadfuls and an influence on Sondheim's "Musical Thriller".
But Sondheim would upend expectations once more, through his sincere respect for Melodrama's conventions and his resurrection of the genre in all of its dizzying, unapologetic lushness. He has frequently acknowledged his debt to Bernard Herrmann, the film composer whose score for the ghastly vehicle Hangover Square (1945), concerning a homicidal pianist, was a favorite of the teenage Sondheim. Sondheim believed he could find an equivalent to Herrmann's use of extended underscoring which sustained the film's tones of anticipation and dread. In this combination of sources and influences Sondheim took inspiration from both stage and screen, and in harmony with Prince, and book-writer Hugh Wheeler, rediscovered the appeal in embracing Melodrama on its own terms. The 1979 production sharply divided audiences, but Prince seized on methods he would later revisit in the worldwide phenomenon The Phantom of the Opera, while Sondheim, as is so often the case, would see rash opinion slowly reverse and his show heralded a modern classic.
Life as Melodrama: William Hogarth's Gin Lane (1751) and an IWW Capitalist Critique (1911).
One of America's greatest dramatic critics and theorists, Eric Bentley, valorized the form in his seminal study, The Life of the Drama (1965), where he makes a definitive case for Melodrama as "the Naturalism of the dream-life' in which "imagination [is] reawakened". "The Melodramatic vision," he continues, "is in one sense simply normal. It corresponds to an important aspect of reality. It is the spontaneous, uninhibited way of seeing things….Melodrama is not a special and marginal kind of drama, let alone an eccentric or decadent one; it is drama in its elemental form; it is the quintessence of drama."
Our production of Sweeney Todd seeks that same intrinsic quality, accepting the stylized grandeur, pathos, and peppering humor, in an attempt to reinstate Melodrama's vigor and unlock the purity of a genre that Sondheim, like the Victorians before him, understood as viscerally and felt as keenly as a cut from a razor's edge.
About the Creators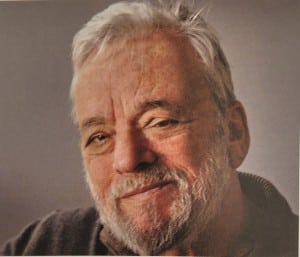 Stephen Sondheim / Music & Lyrics
Stephen Sondheim wrote the music and lyrics for Saturday Night (1954), A Funny Thing Happened on the Way to the Forum (1962), Anyone Can Whistle (1964), Company (1970), Follies (1971), A Little Night Music (1973), The Frogs (1974), Pacific Overtures (1976), Sweeney Todd (1979), Merrily We Roll Along (1981), Sunday in the Park with George (1984), Into the Woods (1987), Assassins (1991), Passion (1994) and Road Show (2008) as well as lyrics for West Side Story (1957), Gypsy (1959) and Do I Hear a Waltz? (1965) and additional lyrics for Candide (1973). Anthologies of his work include Side by Side by Sondheim (1976), Marry Me a Little (1981), You're Gonna Love Tomorrow (1983), Putting it Together (1993/99) and Sondheim on Sondheim (2010). He composed the scores of the films Stavisky (1974) and Reds (1981) and songs for Dick Tracy (1990) and the television production Evening Primrose (1966). His collected lyrics with attendant essays have been published in two volumes: Finishing the Hat (2010) and Look, I Made a Hat (2011). In 2010 the Broadway theatre formerly known as Henry Miller's Theatre was renamed in his honor.
Hugh Wheeler / Book
Novelist, playwright, librettist and screenwriter, Hugh Wheeler was born in Hampstead, England in 1912. At twenty-two, he moved to the United States, remaining the rest of his life. Wheeler wrote more than thirty mystery novels under the pseudonyms Patrick Quentin and Q. Patrick, several of which were made into films, including Black Widow (1954) and Man in the Net (1959). He composed the screenplays Something for Everyone (1970), Travels with My Aunt (1972), the Sondheim musical A Little Night Music (1977) and Nijinsky (1980). His plays include Big Fish, Little Fish and Look, We've Come Through (both 1961) and We Have Always Lived in the Castle (1966, adapted from the Shirley Jackson novel). In addition to Sweeney Todd, he co-authored the book for a revival of the 1919 musical Irene (1973), contributed a revised book for a new production of Sondheim and Leonard Bernstein's Candide (1974), and adapted the 1944 MGM musical Meet Me in St. Louis for the stage. Wheeler also provided material for the Sondheim and John Weidman musical Pacific Overtures (1976), and wrote new adaptations of Kurt Weill and Georg Kaiser's fantasy Silverlake and Sigmund Romberg's operetta The Student Price (1980) for the New York City Opera. He received Tony and Drama Desk Awards for A Little Night Music, Candide and Sweeney Todd. Prior to his death in 1987, Wheeler was working on two further musicals, including a new adaptation of The Merry Widow.
Marvel at Sondheim's musical masterpiece Sweeney Todd, onstage March 30 through April 23.
Click here or call our Box Office at 919.962.7529 for tickets.