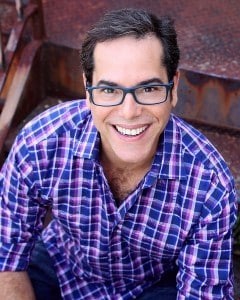 Stephen Sondheim's sumptuous score for Sweeney Todd leaves you humming long after leaving the theatre. It's choreographer Tito Hernandez's job to translate that captivating music physically onto the stage through dance. Tito explains, "I always let the music dictate what the movement will be. It is important for me to get a general shape of the blocking and then delve into more of the specifics in the movement. Once the actors have an understanding of the vocabulary of the choreography, we can then use it to further clarify the story to the audience."
Sweeney Todd is not your average musical, of course. Tito was drawn not just to the masterful score, but also to Sondheim's trademark intertwining storylines. And, yes, it's most definitely not light fare.
I love Sweeney Todd because musical theatre does not have to be all fluff. I enjoy that it explores the dark side of theatre through song and dance."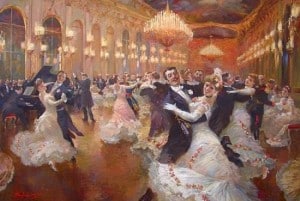 Surprisingly for such a gruesome show, Tito researched and found inspiration in graceful Viennese waltzes and classical minuets. The unlikely pairing accentuates the macabre nature of the show, especially since the actors will be wearing grotesque masks during one such number.
A seasoned Broadway veteran (including performances in the Tony Award-winning Jerome Robbins' Broadway and Andrew Lloyd Webber's Cats), this is Tito's first time at PlayMakers. "PlayMakers spares no expense in the productions they produce, and this project proves it," he commends. "They have one of the most creative teams in the Triangle along with some of the best talent in town. I am honored to work here."
Join us for this "thumping good entertainment" and get swept away by the music and spirit of Sweeney Todd, onstage through April 23.
Click here for tickets or call our Box Office at 919.962.7529.