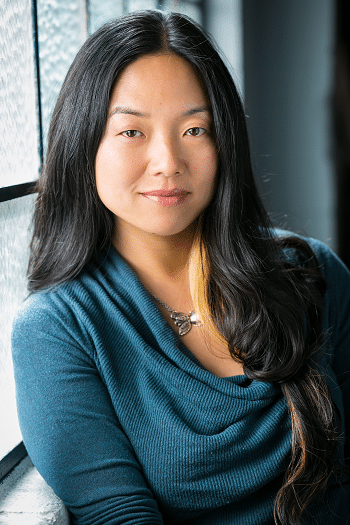 PlayMakers audiences will remember Desdemona Chiang's direction of last season's beautifully delicate 4000 Miles as well as the fun and fantastical Hairspray for Summer Youth Conservatory. She returns to us now for something else completely different with the wildly provocative and bitingly funny We Are Proud to Present…. Very fittingly, she was recently awarded the prestigious 2016 Vilcek Prize for Creative Promise in Theatre, which recognizes her "daring interpretations of new plays and classics." We'll certainly all be witness to that fearlessness as We Are Proud to Present… takes the stage next week.
Desdemona first encountered this play in 2011 while serving on a selection committee for the Playwrights Foundation in San Francisco when it was chosen to be developed and presented for the first time. "We Are Proud to Present… has since then gone on to have a very successful series of productions (hopefully including this one!), so it's exciting in retrospect to have been a part of its early stages," she reflects.
The social psychology, group dynamics and circumstantial behavior changes of the play within today's politically correct climate are what drew her most to the play. She adds, "I'm also obsessed with the notion of unconscious biases right now, and how even the most well-intending people will carry subliminal assumptions imprinted by mass media and their personal upbringing and culture."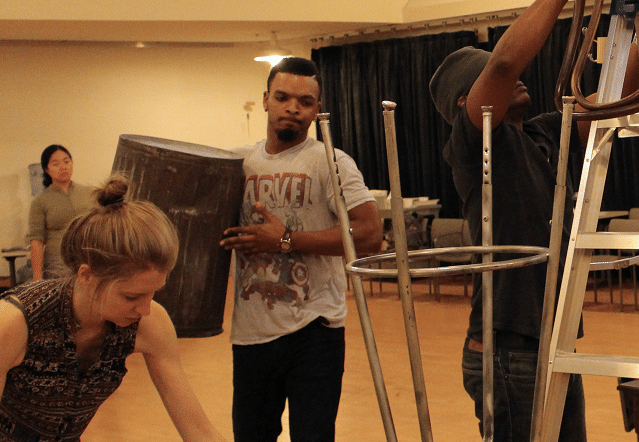 We Are Proud To Present… is a play about a group of ambitious young theatre artists who create a performance together about the largely unknown Herero genocide that occurred in Namibia during its German occupation in the late 19th and early 20th centuries. With a diverse group of artists coming from various races and framing the genocide in differing perspectives, biases and personal assumptions arise leading to external conflicts with one another other as well as internal conflicts within themselves. "Despite the noblest of intentions," Desdemona explains, "when ambitions set forth on an unknown terrain, the results are often powerful, surprising and terrifying."
"I think anytime you're dealing with the race issue in America, it's like you're playing with gasoline in a room and hoping no one around you has a lit match," Desdemonda admits regarding the challenges of staging this play. With the play focusing on different perspectives on society and race, she said it has been both unnerving and thrilling to direct it without knowing how the audience will respond. She hopes people will approach this show with an open mind and willingness to be present. "It provides no answers, but it is a step forward in our continuing but complicated conversations about society and race," she says. "I hope you will join the dialogue."
Be a part of the conversation. We Are Proud to Present… is onstage February 24 to March 13.
Click here for tickets, or call our Box Office at 919.962.7529 today.