"Drag ain't a hobby, baby. Drag ain't a night job. Drag is a protest. Drag is a raised fist inside a sequined glove. Drag is a lot of things, baby, but drag is not for sissies."
The Legend of Georgia McBride by Matthew López is full of gorgeous costumes, stunning scenic reveals, iconic lip syncing, and dance numbers that will blow you away. Take all of that and put it in heels, and you've got a fun-filled night of theatre. But before we get this party started, our actors will have to learn a very important art form, Drag.
Throughout the rehearsal process, choreographer Matthew Steffens (Into the Woods) has been leading drag queen boot camps for the performers in the show, and he knows a thing or two!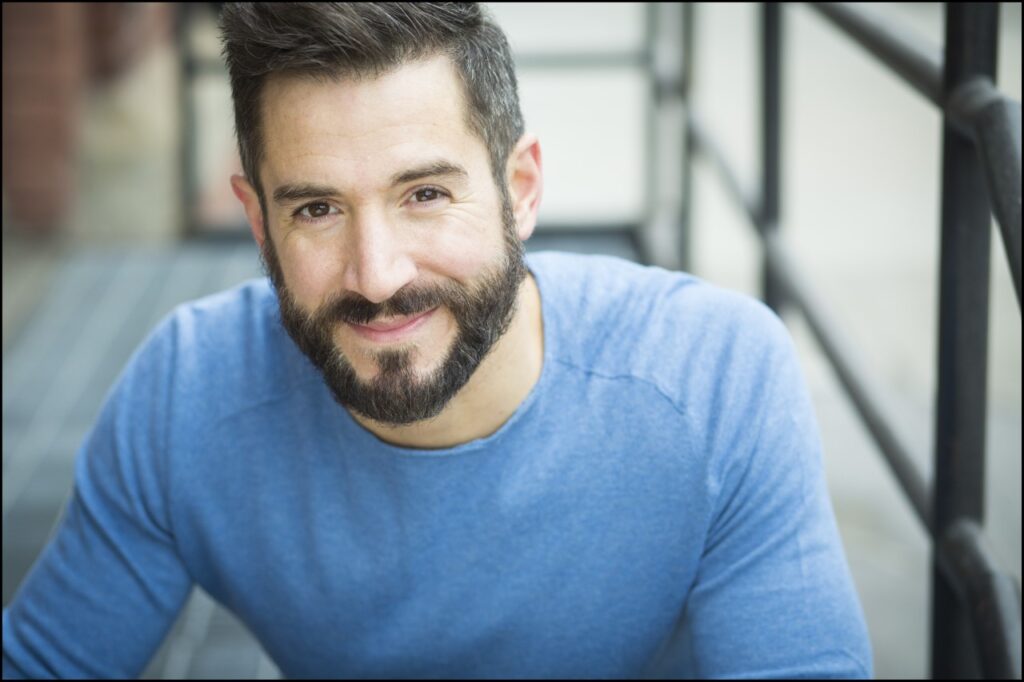 "How did I gain experience? Showed up with a PAIR OF HEELS!" Matthew has been working in the Broadway community for 15+ years and has worked with incredible female dancers, "the elegance with which they carry themselves inspires many a drag queen's brilliance." His Broadway experience, connection to the NYC drag scene, and personal research in drag history has made Matthew a great teacher.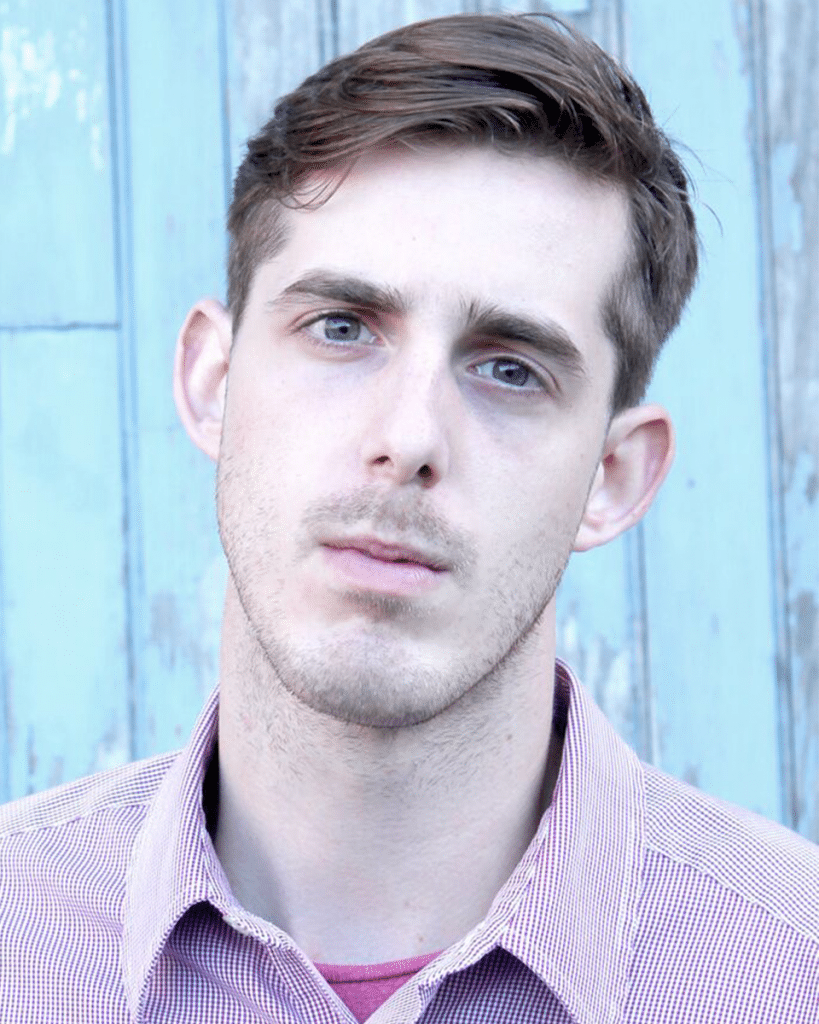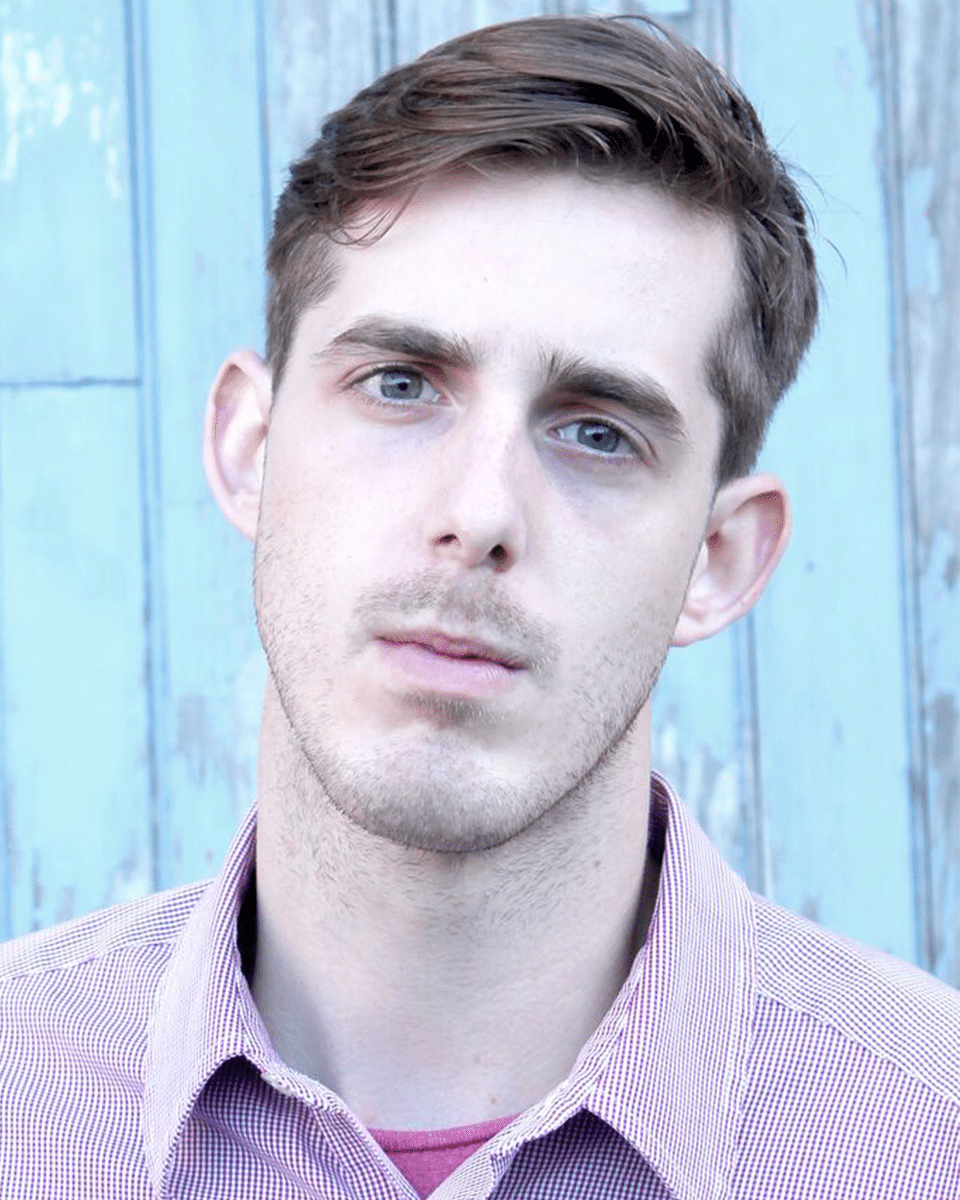 Meet Adam Valentine, PlayMakers company member who will be performing as Casey, the main protagonist of the show. Casey is an Elvis impersonator in Palm City Beach, Florida who is down on his luck.  So what does he do when he loses his job, the rent is due, and a baby is on the way? Why, transform from "the king" into a drag queen, of course. Matthew's boot camps will help Adam turn Casey into Georgia McBride.
"Our boot camps allow us to FIND our drag queens. How they walk, how the put their makeup on, how they carry themselves in the crowd."

Matthew Steffens, Choreographer
So what is there to learn?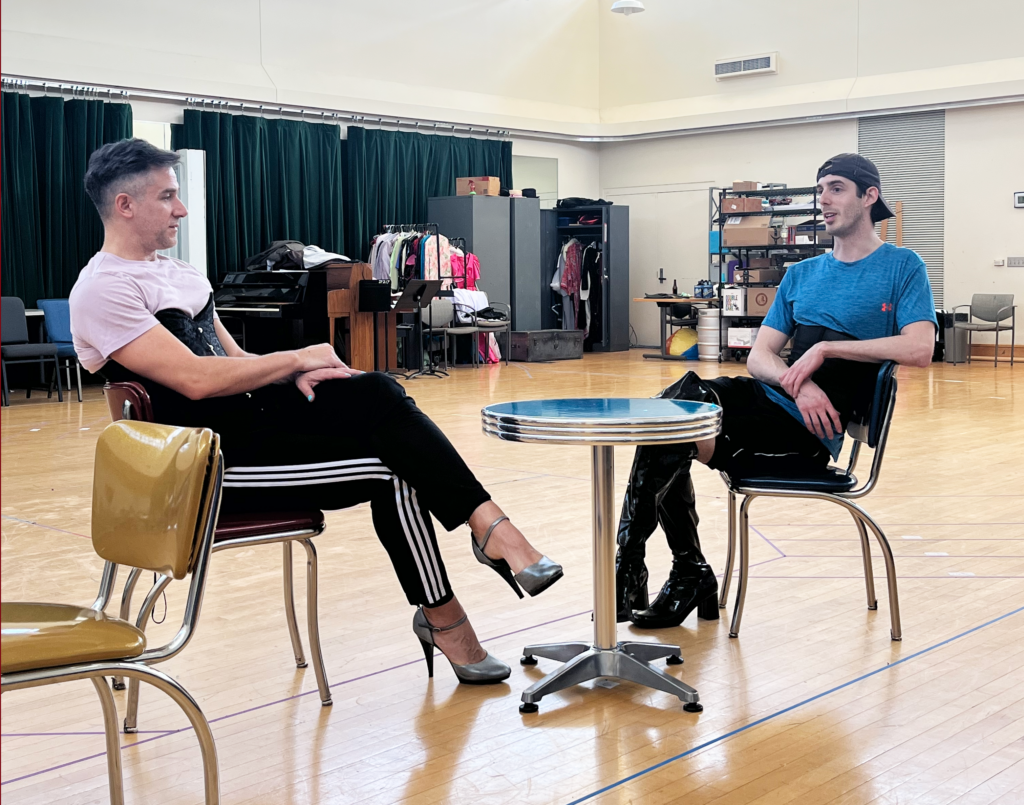 Take sitting and having a conversation for example. Matthew coaches Adam on how to sit with a feminine elevation. This involves crossing his legs, paying close attention to the position of his hands, and airing a sort of softness in his appearance while speaking."We practice all aspects of life so that the actors can navigate their drag personas throughout the show."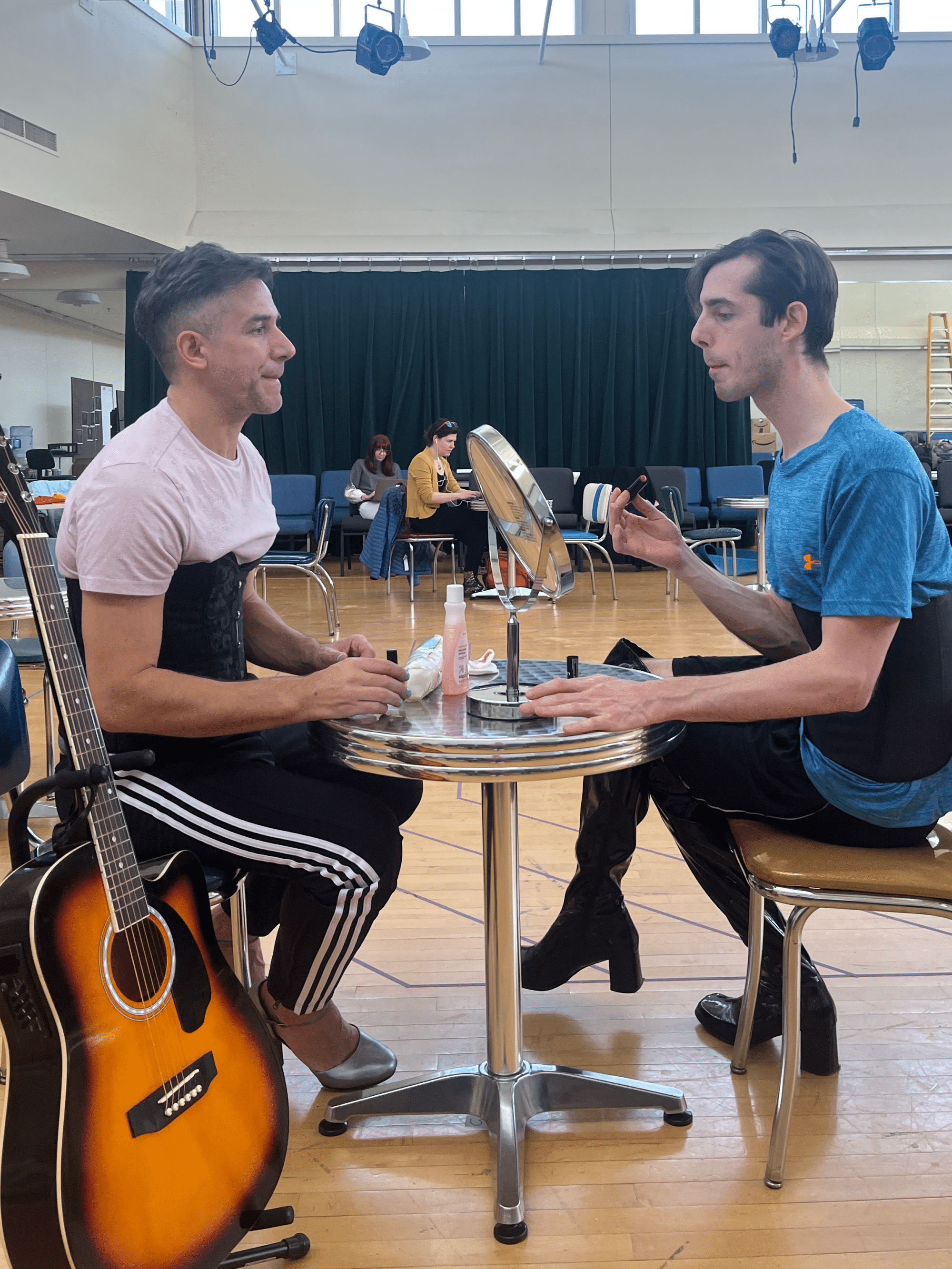 Next, they tackle activities that may seem easy but can prove to be challenging tasks. Lipstick and nail polish. Adam practices the application of both these things, puckering his lips and painting his nails with grace.
"Many of our actors had NO experience on heels or in drag, so we were really starting from square one. The physicality helps inform how the character inhabits the play."

Matthew Steffens, Choreographer
With all of the fun music-filled scenes of the show, Adam must learn to walk like a queen. Matthew uses a broom to help Adam arch his back while he walks, and soon, Adam is ready to hit the runway.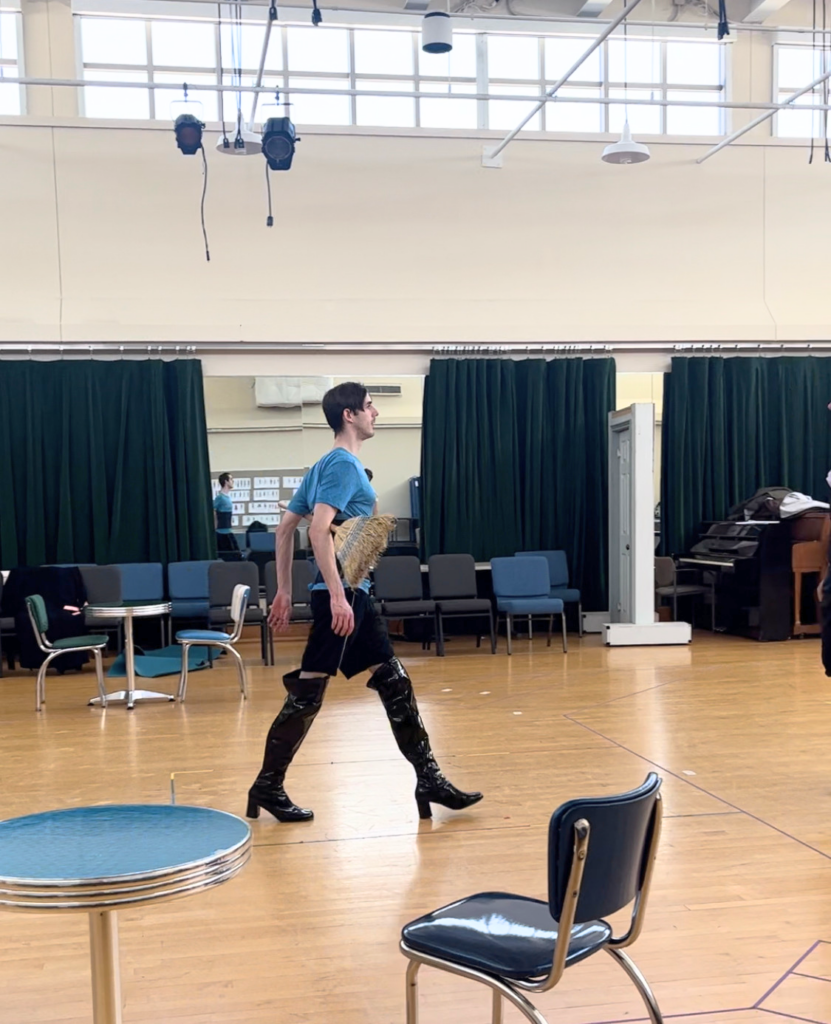 It's as incredibly rewarding as it is difficult…it's really opened my eyes to how talented you have to be to be a queen. The strength, the endurance, the agility, paired with ease…the drag queen is the ultimate being in my eyes. The process of trying to emulate that has been fun, but it's tough work.

Adam Valentine, "Casey" in The Legend of Georgia McBride
Come see the transformation for yourself! The Legend of Georgia McBride is on stage March 29 – April 16, 2023.