Tristan André's They Do Not Know Harlem is full of enchanting video projections, breathtaking dance moves, and a stellar 4-piece music ensemble that curates the performance. Leading the musicians is Alan Thompson, NC Triangle native who is also the composer, keyboardist and saxophonist for the show.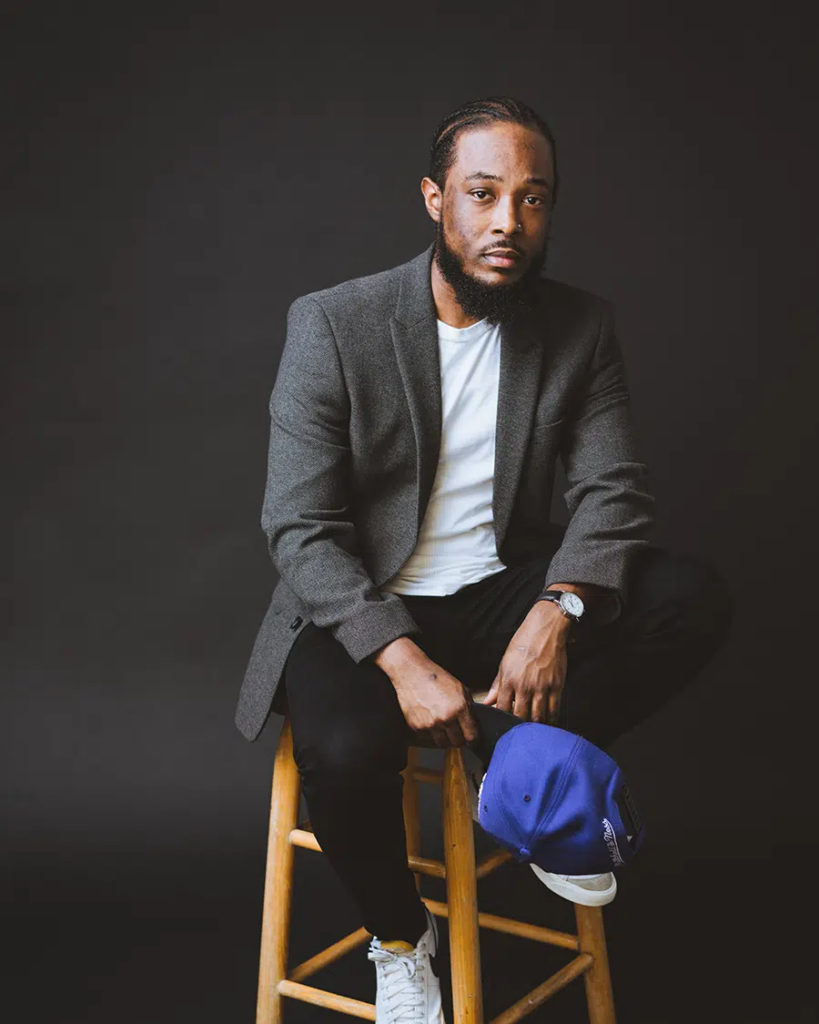 Alan is no stranger to playing live music. "I've played with several bands in the Triangle. Any place that has live music, 9/10 times, I've played there." Alan has his own band ZOOCRÜ and credits his experience with the group as preparation for leading the musicians for They Do Not Know Harlem.
How did the musicians come together?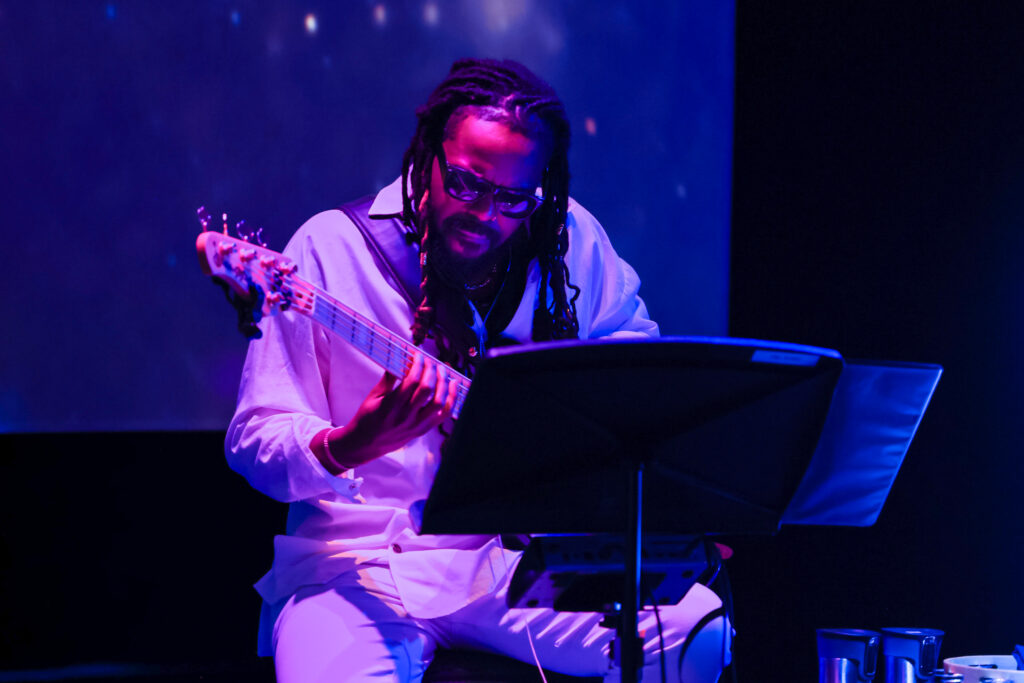 Bass player Christian Sharp and Alan Thompson met at North Carolina Central University. "I met Chris freshman year, in the dorm room, probably minutes after my parents dropped me off. I heard some bass playing down the hallway and walked to the room, it was Chris. And we've been friends since."
Alan met vocalist Dottie DL Zene in the church. "I took a strong liking to her voice. Dottie is phenomenal and amazing. No one is doing what Dottie is doing right now."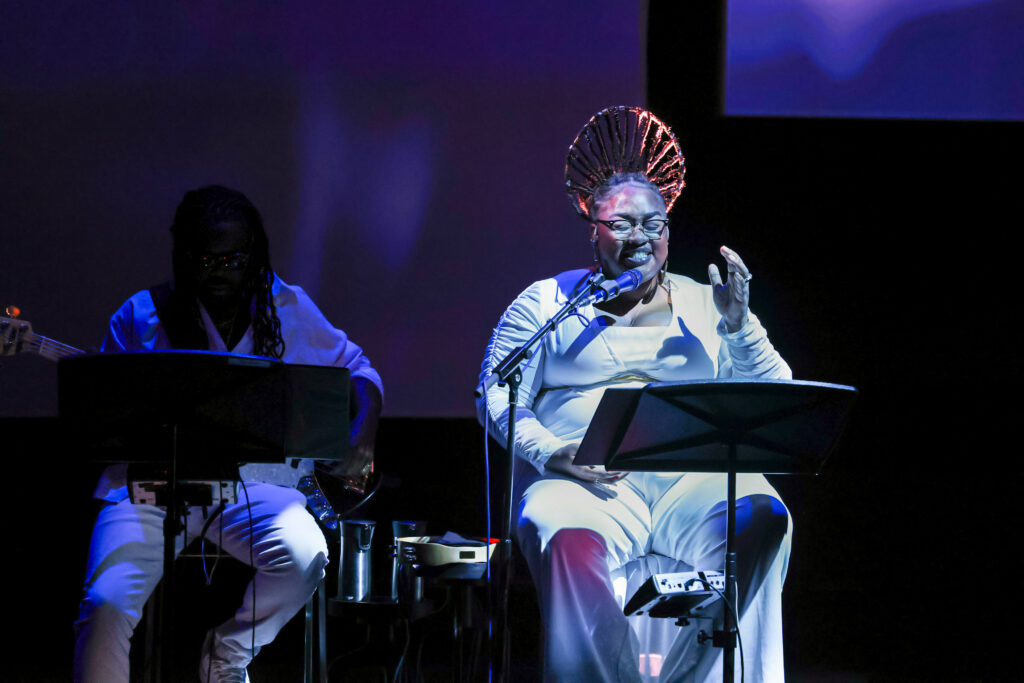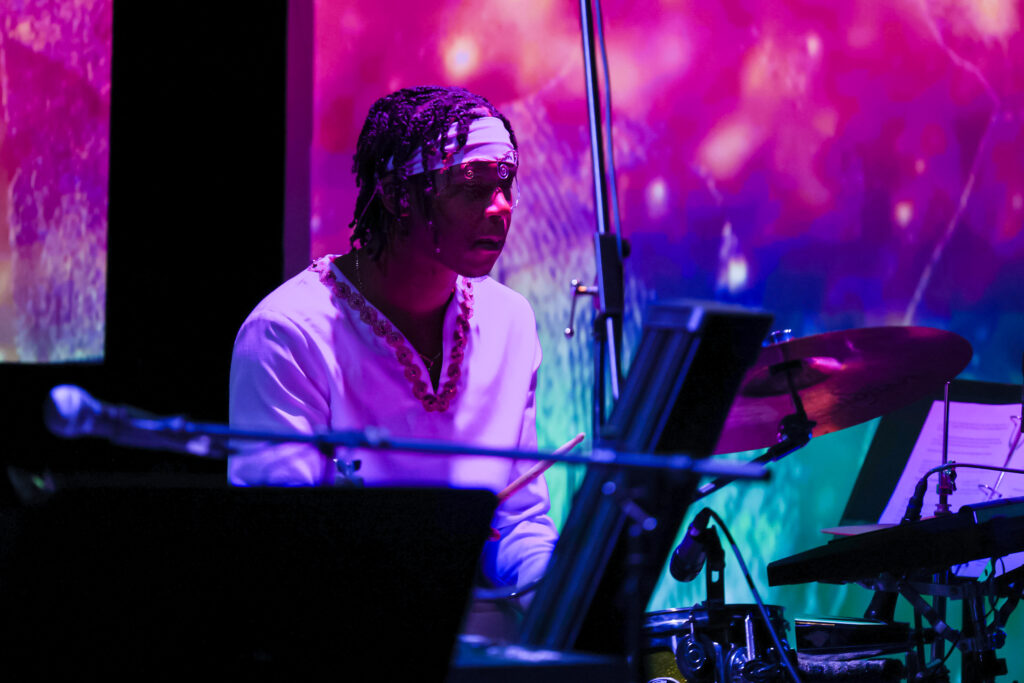 Brandon L. Mitchell is another Durham native that Alan met four years ago at a Sunday brunch residency in Durham. "He's a phenomenal drummer, a hard worker, and he's a family man. I took a liking to that."
---
Alan describes the process for They Do Not Know Harlem as a collaboration, which started long before it hit the Paul Green stage.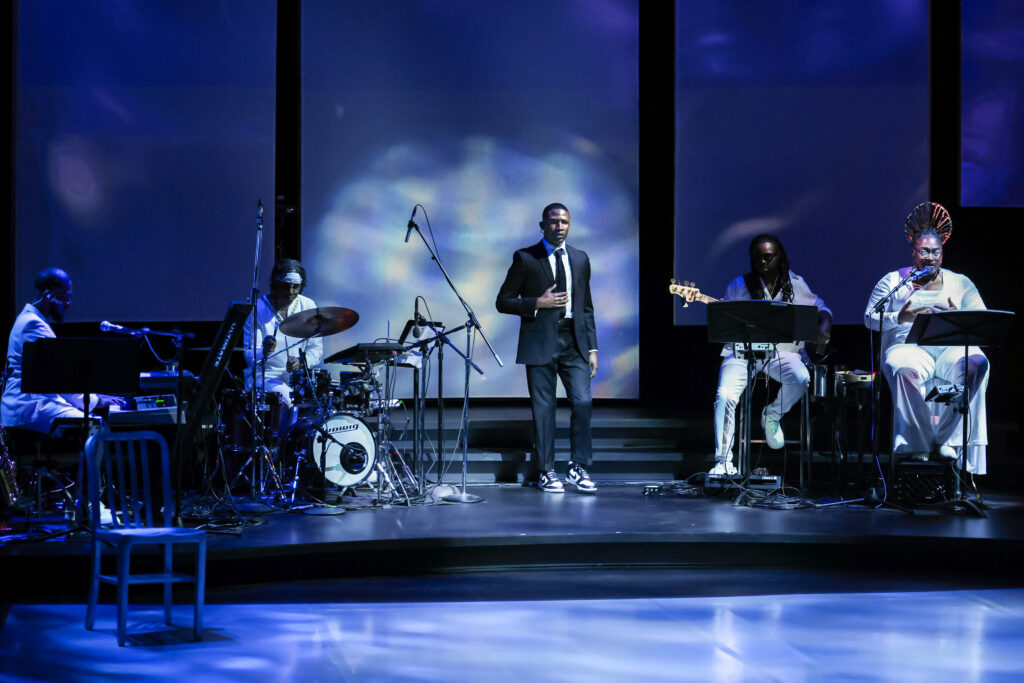 "Tristan and I ended up doing one of the original pieces for They Do Not Know Harlem in the early stages at NorthStar Church of the Arts in Durham. I like to believe good-hearted creative people tend to find each other. I see a lot of passion that Tristan has for people and for commanding a room in a way that makes people feel comfortable. Being the light you want to see, Tristan does a good job of that as a person. "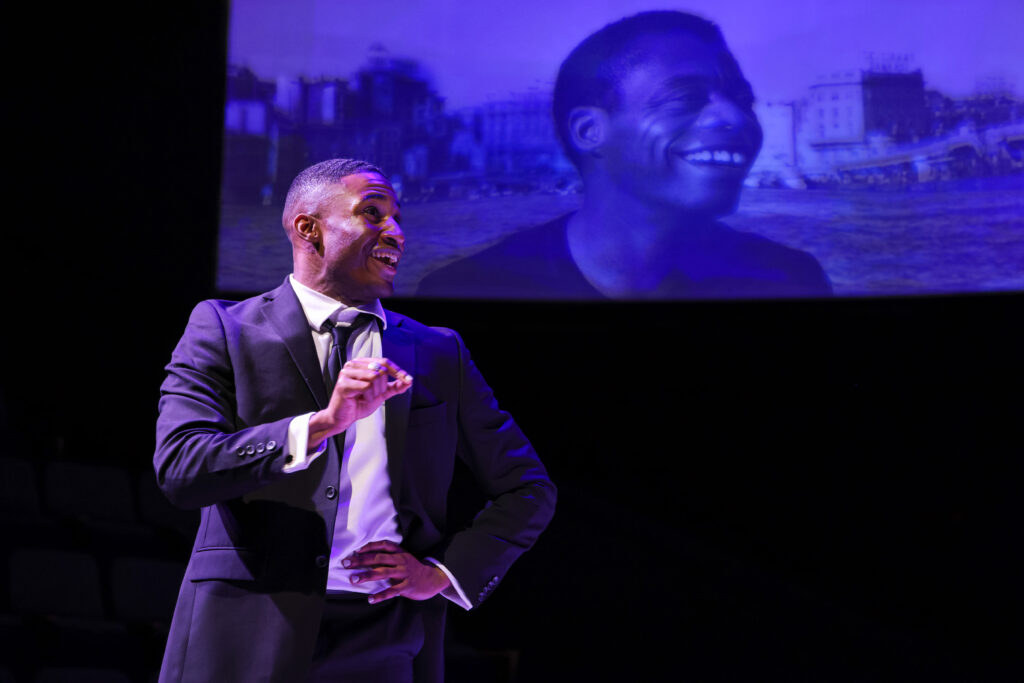 Growing up, Alan didn't know much about James Baldwin. "There were areas of the civil rights era and a lot of artists and activists I was missing out on, particularly James Baldwin. Unfortunately I was not as knowledgable of him because he was a queer black man. The more I learned about him and how he merged activism with the arts, and coined what he now consider artivism…it was eye opening."
When composing the music for this show, Alan had a lot to think about. "I want to reflect many of the internal questions that James Baldwin asks throughout the work, as well as Tristan, because they're both intertwined…this is more than entertaining, this is revolution." Together with sound designer, Derek A. Graham and Tristan André, the music for this show emerged, Alan describes it as Afro-futurism.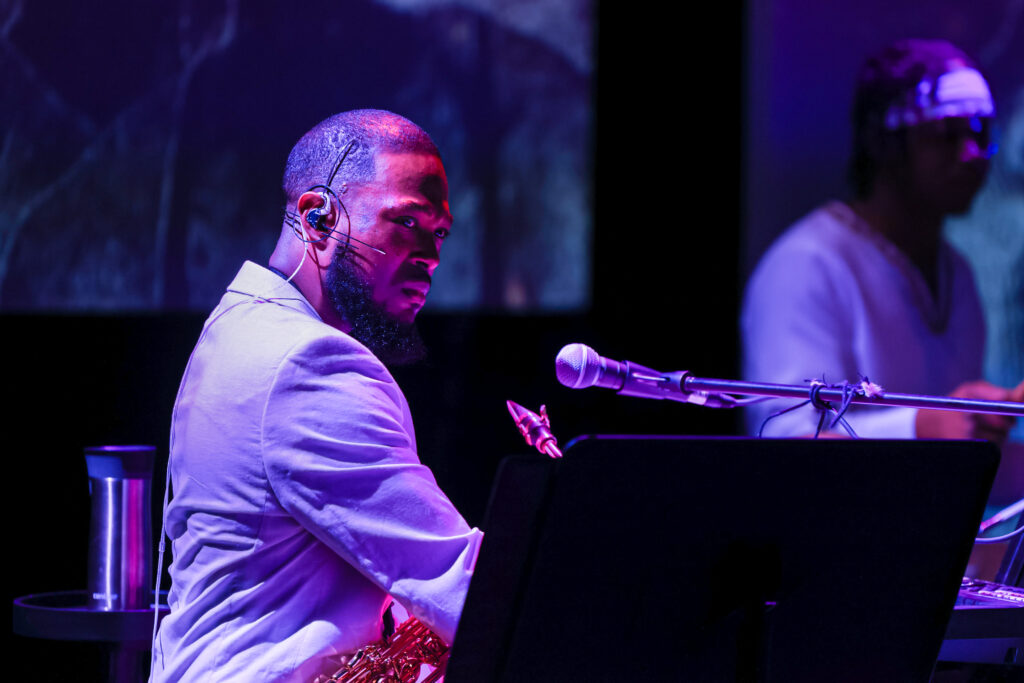 Alan, like many artists, had to grapple with his identity as a musician over the covid pandemic. "This work has been the answer to everything I had a few years ago. Where do my skills lie in the arts? I'm so inspired by the environment I've been in in the last couple of months. I've collabed with theatres several times but this has been the most comfortable situation I've been in." Alan recognizes director Kathryn Hunter-Williams for this.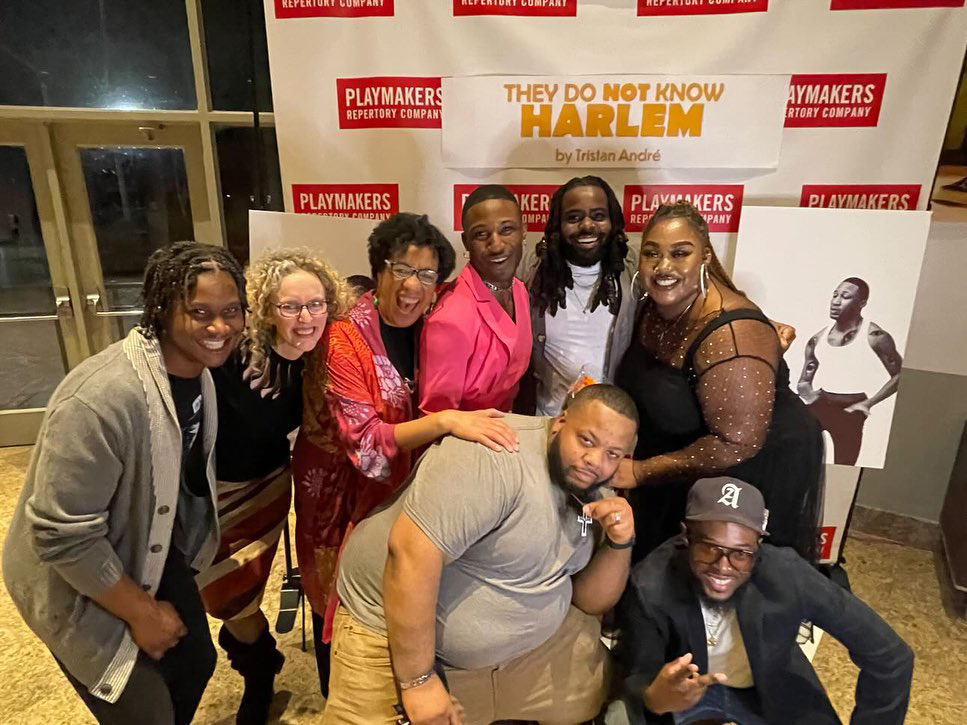 "Learning more about Kathy Hunter-Williams, her accolades and experiences with theatre…no wonder I feel comfortable, she cares about the craft and brings it to a human level. She's like the aunt to all of our kids. She does a great job at creating a safe comfortable space for this work."
What should audiences know before seeing the show?
"We put a lot of heart into this work. This is not just a gig for us, we're working together in hopes of sparking change by showcasing our truth as artists. I think that Tristan has had a huge impact on everyone in that room. He's rendering so many different emotional elements. Be prepared to hear, to see, and to feel. Whatever feelings you may experiences, trust them and follow them in hopes that they'll take you somewhere you've always wanted to go but you've never been."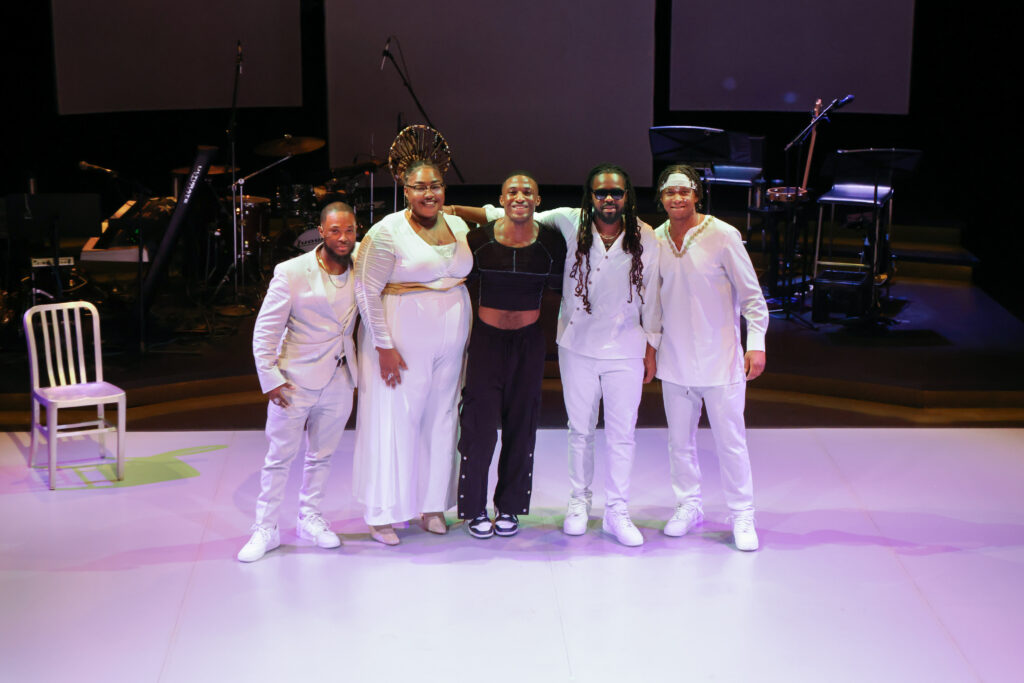 You can follow Alan Thompson's work through @bullcityinthebasement on Instagram.
Don't miss They Do Not Know Harlem on stage March 1 -12, 2023.