by Jacqueline Lawton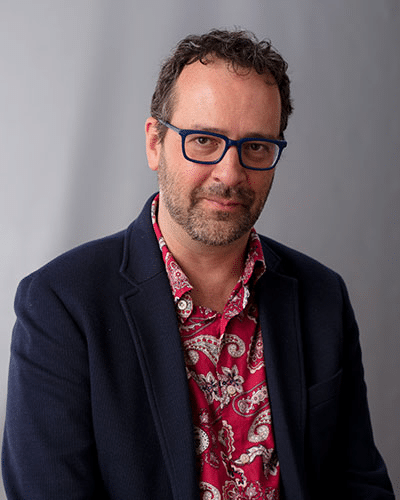 Recently, I had the opportunity to speak with Preston Lane, director of The Christians, about the play. We spoke about his early beginnings in theatre, his directing process, and what excited him about directing this play now. Please enjoy our interview.
JACQUELINE LAWTON: Why did you decide to get into theatre? Was there someone or a particular show that inspired you?
PRESTON LANE: Growing up in the Appalachian Mountains, I was surrounded by great storytellers and a wealth of fantastic characters. I was also fortunate to see many shows at the Barter Theater in nearby Virginia. At that time their repertoire was a wonderful mix of classics and recent Broadway hits, and from my early childhood I fell in love with possibilities of stories brought to life on stage. I will never forget the moment—my first time allowed to sit on my own in the balcony—as I watched Hedda Gabler, desperately maneuvering for freedom, make her way to the upstage piano and her suicide. Her death shocked and seared me as nothing I had ever seen before. It was at that moment I knew I wanted to make theatre that made that kind of emotional and psychological impact.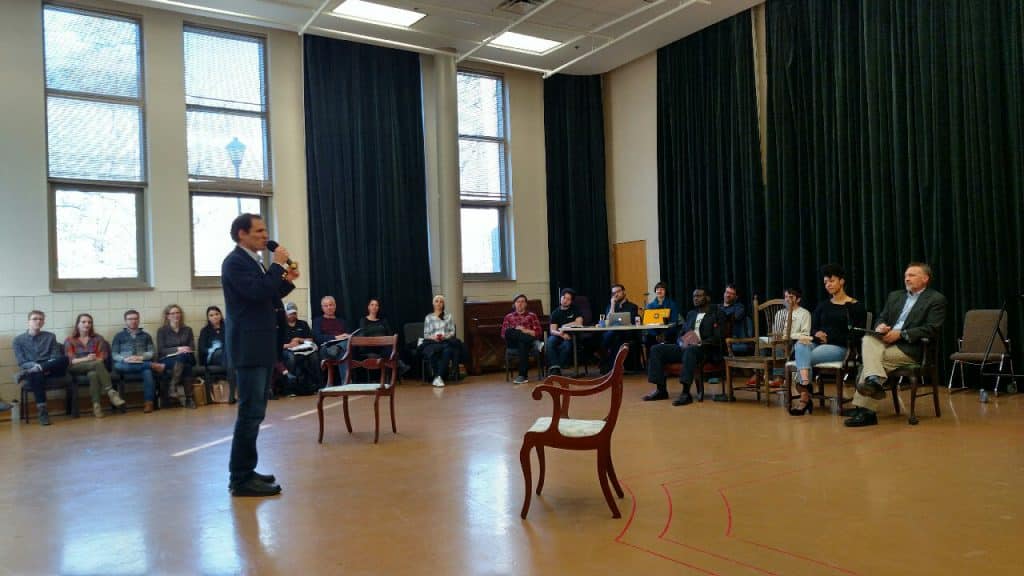 JL: Can you talk a bit about your directing process? For instance, what is the first day like for you and the cast? Do you engage in certain exercises or rituals throughout the process?
PL: My work as a director is focused on action and story. In the rehearsal hall, I am constantly trying to hone the story we want to tell. I work to encourage actors to make bold choices, to raise the stakes, and to cut anything extraneous to essential actions needed to tell our story. The first day is always a time to get to know each other and the play. It is also a time for questions and wonder—to ignite our curiosity. I think each rehearsal process is different because each collaborative team is different, but for me every rehearsal day begins with checking in for new questions and inspirations that one of us might have discovered since we were last together
JL: What excited you about directing PlayMakers Repertory Company's production of The Christians? What made you say yes?
PL: When I saw The Christians for the first time, I knew that I was watching the work of a writer who was deeply influenced by my favorite playwright, Henrik Ibsen. It seems to me that Hnath's play is a 21st century riff on An Enemy of the People. In an American theater that too often provides all the answers and expects its audience to share its beliefs, The Christians excited me as a play that demanded that we wrestle with ideas and concepts. It forces us to question how we can exist together with people who think differently. I think it is an essential play for our time, and I was thrilled to be offered a chance to direct it.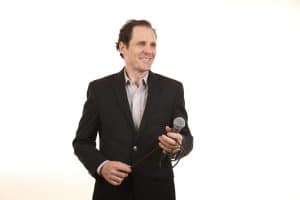 JL: The Christians is a powerful, riveting, and deeply moving play that explores faith, human behavior, and both the strength and fragility of a community's bond. What do you hope the audience walk away thinking about after seeing this production?
PL: I hope the audience will walk away with questions and not be certain of what they think. I know the play asks us an essential question about heaven and hell. For many people of faith, this is a question that perplexes us. But, there are more relevant questions for our secular world that haunt Hnath's text. I want audiences to leave shaken by the vast distances between us and our inability, too often, to engage in real dialogue.
JL: What advice do you have for up-and-coming directors?
PL: The theatre is constantly changing and too often young artists desperately try to figure out what are the fashions and fads of the current time. I believe directors are artists with unique visions who collaboratively author a production of a play. What might make one successful is not the same thing as what makes one a good artist. Young directors should discover the theatre, delight in its history and dream of its future. They should be curious about the world and find their unique vision and voice in their values. They then should find a place to make their work as honestly and as creatively as they can.
JL: What's next for you as a director? Where can we follow your work?
PL: I created my artistic home, Triad Stage, 17 years ago less than an hour away from Chapel Hill. I'm proud to be a part of the NC arts community. I love telling the stories of this region. Up next at my theatre, I'm exploring a southern noir I wrote about love, murder, and revenge set in the fictional NC Piedmont town of Hawboro, NC.
Jacqueline Lawton is a dramaturg at PlayMakers Repertory Company and an assistant professor in the Department of Dramatic Art at UNC-Chapel Hill. The Christians is on stage from Feb 1–Mar 10. #RepTheRep and get your tickets today!