Jeffrey Meanza, PlayMakers' beloved former Associate Artistic Director, is back this fall to direct the first show of the Mainstage season! We sat down with him to do some catching up:
Welcome back, Jeff! What have you been up to since you left?
Thanks so much! I can't tell you how thrilled I am to be back in North Carolina and working with PlayMakers. The last two years have been wonderfully challenging working for the Guthrie Theater—an amazing institution. I've had the great pleasure of bringing some of what I learned working at PlayMakers to a new community: building opportunities for learning and community conversations around the work of the theater. It's also been a huge life shift as my dog and I have adapted to the charmingly frigid winters (or tried to). Regardless of the cold, it's a beautiful city and a truly supportive community full of theater fans!
What has been your favorite experience at the Guthrie since you got on board?
I think my favorite experience has been building a new artistic team for the organization. When I started, Joseph Haj and I reorganized the structure of the theater so that all of our artistic folks were under one roof, and we brought the Education Department under the auspices of Artistic. This is a little inside baseball, I realize, but it's been rewarding to build this team as we dream the artistic future for the organization. The other great experience has been developing new artistic relationships with folks we've brought to the Guthrie, and celebrating ongoing partnerships that Joe and I developed at PlayMakers. One of the most moving evenings of my life was opening Mike Wiley's brilliant The Parchman Hour at the Guthrie. Sharing his play, which premiered at PlayMakers, with our new community was incredibly special.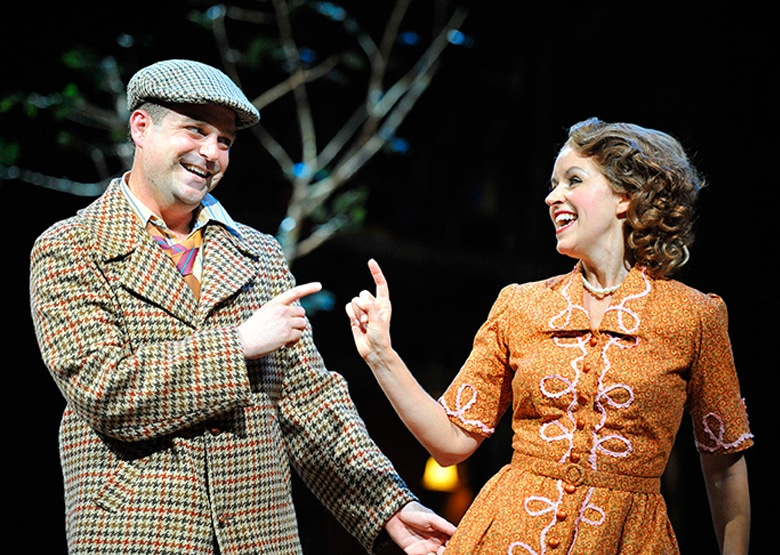 What brought you back to PlayMakers?
Well, the fabulous Vivienne Benesch and I have been talking about the possibility of my directing for PlayMakers since she came on board. Of course, I've known Viv for many years, having had the pleasure of producing her work at PlayMakers, and she's been an incredible advocate for me as an artist. She brought this wonderful play to my attention, The Cake, and I was so taken with it. Bekah Brunstetter is a friend of mine from when I was in the Professional Actor Training Program at UNC-Chapel Hill and she was an undergraduate in Dramatic Art. I've always been a fan of her unique voice as a playwright, so the opportunity to direct her work at PlayMakers was simply too good to be true. This play is terribly moving and FUNNY—and the icing on the cake is that I get to work with the wonderful Julia Gibson at the center of this beautiful narrative.
How would you summarize the plot of The Cake?
The play follows two couples: Della and Tim, a straight couple living in Winston-Salem, and Jen and Macy, a lesbian couple who live in Brooklyn and are planning their fall wedding in North Carolina. Jen grew up in Winston and Della was like a second mother to her. Della, a brilliant baker with a local shop called Della's Sweets, is approached by Jen and Macy to bake the cake for their wedding. Della, who has deeply-held conservative values, wrestles with her decision as to whether or not she can honor their request, just as Jen wrestles with her place in the world, never quite "at home" in North Carolina nor New York. The play asks us, as audience members, to interrogate our own deeply-held values and our assumptions about those who believe differently from us. And it's also INCREDIBLY FUNNY!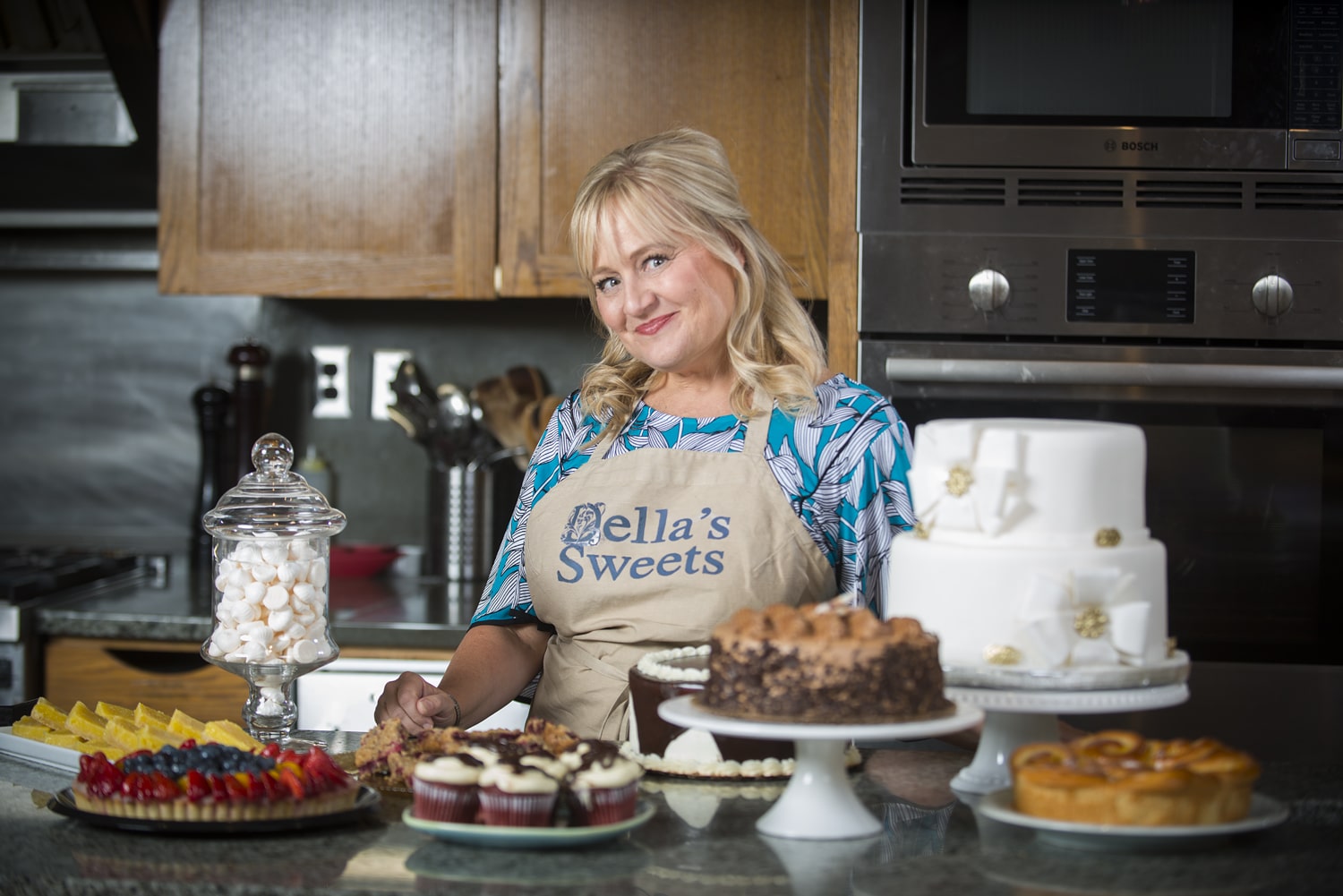 What excites you most about directing The Cake this fall?
Well, it couldn't be a better time to tackle this play: with a case about to be heard by the Supreme Court on this very topic, and, perhaps more importantly, in a moment when our cultural divide could not be more deeply felt. What I love about Bekah's writing, is that she renders all of these characters with such care and love, and with aching detail. There's such a deeply felt humanity to all four of the characters, that I hope it will inspire meaningful conversation for the PlayMakers community.
And just for fun: What surprising thing would be on the special talents section of your resume?
Oh lord. Well, I suppose the fact that I play the oboe is likely not something most people know. I got the chance to play it, briefly, in PlayMakers' production of Nicholas Nickleby years ago. But, I'm not sure my talents are quite ready for primetime anymore…
See The Cake on stage at PlayMakers Repertory Company, September 13 through October 1. For tickets, click here or call 919.962.7529.