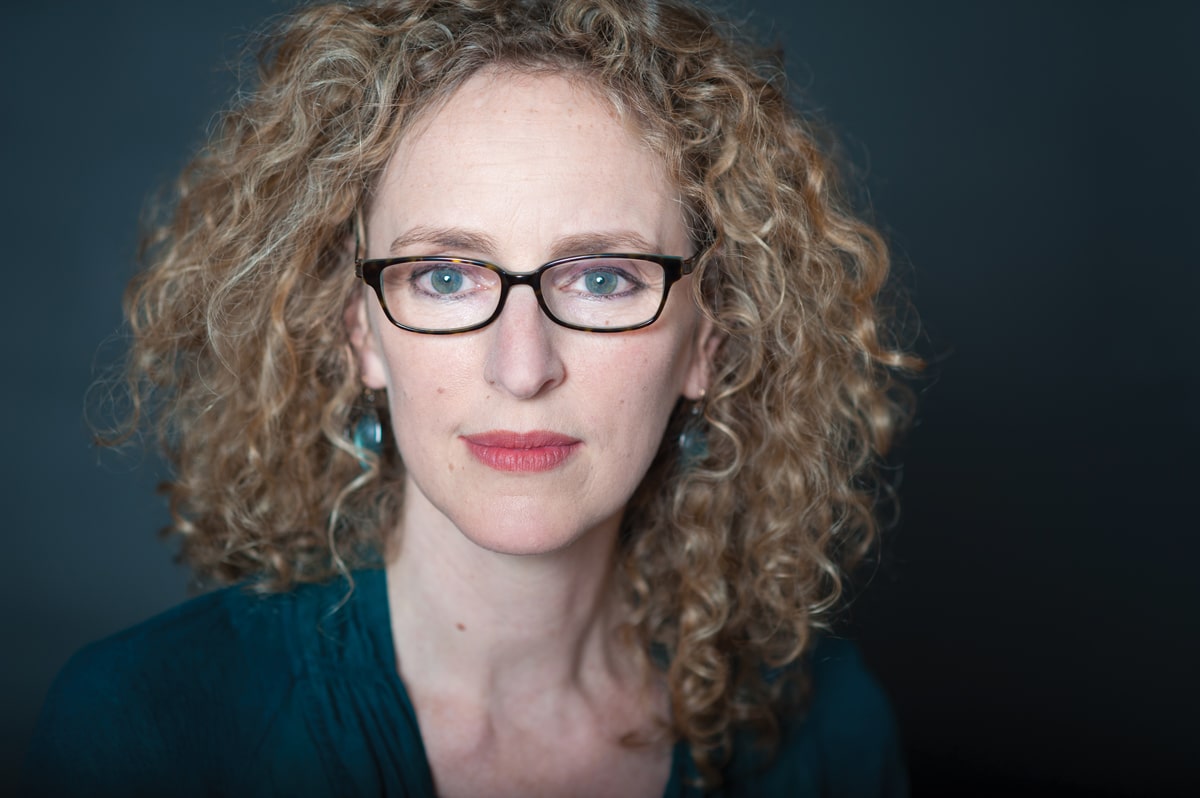 Dear Friends,
Greetings of expectation!
It's been my privilege to direct three productions for PlayMakers: Sarah Ruhl's In the Next Room (or the vibrator play) in 2011, John Logan's Red in 2012 and Deborah Salem Smith's Love Alone in 2014. And I'm extremely excited to bring you the premiere of Libby Appel's version of Chekhov's Three Sisters in January as I begin my new role as your Producing Artistic Director.
It's rare to discover a profound affinity with an organization—its artistic mission, its community, its artists and its values. But such was the case, I happily found, here at PlayMakers from the first time I stepped off the plane at RDU.
What life journey brought me here? Well, I dove into theater at a very early age, actually wanting to become a dancer, like both my mother and grandmother, but with flat feet that wasn't in the cards. A life engaged with words, movement, ideas, space and emotions, however, was. In other words, my life has been a thread of stories. And moreover, I've been very privileged to make a career of storytelling.
I went to Brown University, where I studied both Theater and Religious Studies, and while there directed far more than I acted. After graduation, however, I decided to pursue my MFA in Acting, having been wisely advised that that was without a doubt the best training for a career in either acting or directing. So I attended NYU's Graduate Acting Program, where I was lucky enough to study under the leadership of Zelda Fichandler, a fierce female icon of the regional theater movement in America. It was during those years that I learned not only about the craft of acting, but also about what I value most about collaboration: that diverse voices make for better art, better audiences and better conversation.
My professional journey over the last twenty years has been multi-faceted. After graduate school, I had several successful years acting professionally, winning an OBIE Award, working on and off Broadway, regionally and in the West End (with Maggie Smith! I've got some stories…) But my lifelong passion for directing was rekindled in 2001 when I helmed a production of The Skin of Our Teeth for the Chautauqua Theater Company. The die was (re)cast, and I began directing and acting simultaneously. I became Artistic Director of the theater at Chautauqua in 2005 and have had the pleasure of leading its transformation into one of the best summer theaters and most competitive summer conservatories in the country. Now, after ten wonderful years at Chautauqua, I'm eager to serve PlayMakers and this community in a year-round capacity. PlayMakers and Chautauqua have much in common. They are both embedded within institutions that truly value the role that the arts and arts education play in the investigation of what it means to be human and a citizen of the globe…one of the many reasons I already feel such a great affinity for this organization.
I believe I have an innate understanding of—and vision for—the role this great theater plays not only in the national arts scene, but also as a cultural center for its local and regional community, as an integral part of a professional training program within UNC's exceptional Department of Dramatic Art and, indeed, as an essential resource for the University at large. I can't wait to begin the great work of leading PlayMakers forward on all these fronts.
As a director, actor and producer, I am as much at home with the classics, modern masterpieces and brand new work and have a particular interest in originating interdisciplinary collaborations—among theater, dance, music and visual artists. I love to create spaces and opportunities for artists to collide fearlessly with one another. I also love to facilitate theatrical experiences for audiences and communities to collide with art—to let that art shed light on our humanity, and to provoke dialogue and debate. To ensure that the highest quality art is accessible to audiences of all ages and backgrounds, and to provide a forum that embraces our diverse histories as a means of discovering our common ground as we forge into the future.
The face of America is changing. I am humbled with the charge of serving this great company in a time that I believe will see great transformation in the American Theater—no longer holding up a mirror to just a narrow view of nature—but to the expansive reality of what the human race actually looks like and experiences today. And we're lucky, because PlayMakers is the perfect home for such a collision of art and change to take hold.
Building on its already excellent programming and reputation, PlayMakers stands poised to become one of this country's theater jewels—a leader in the cultural conversations of the 21st Century. It will be my honor to bring you my passion, invention and dedication in this next leg of the journey.
I look forward to being with you soon, at home in Chapel Hill!