SHARING THE FACES WE HIDE FROM THE WORLD, OR THE MASKS WE WORE IN '64
As a child I had expected my liberation to come from getting a new face to put on, but now
I saw it came from shedding something, shedding my image.
Lucy Grealy, Autobiography of a Face (1994)
"This is your handiwork / The gift you gave me."
The epigraph above from a candid memoir of a woman's struggle with the inner and outer consequences of facial disfigurement encapsulates a complementary perspective to the terrestrial, social, and cultural terrains of Violet addressed previously, namely, its psychological resonances.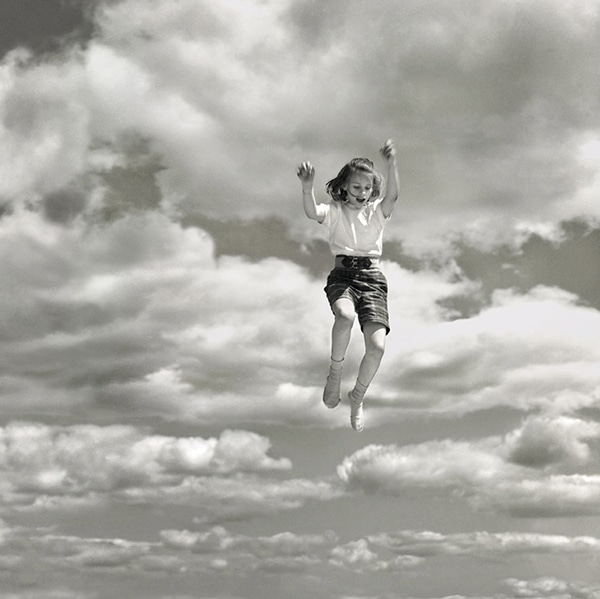 As in many seminal American narratives, a flight from conflict accelerates a looming crisis, concluding in a literal or figurative homecoming expressive of a newly stable identity. Further, the vicarious trip we make alongside Violet is one that cuts to the core of the human condition. With the blossoming of her initially diminished self, she becomes a symbol of each of our journeys through the paths of the maturation process, moving from ignorance to knowledge, from fragmentation to wholeness, from isolation to community, and from fear to love.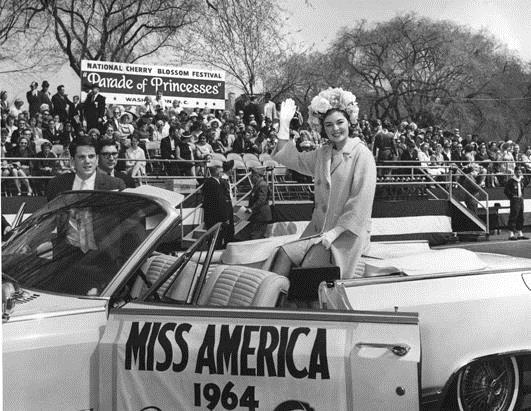 Faces to the World: 1964's pageant queen Donna Axum and the Unisphere promoting global peace at the New York World's Fair.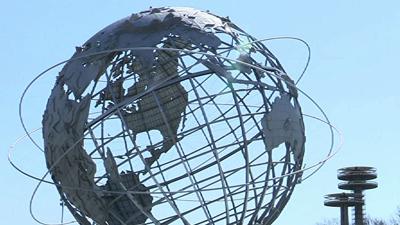 But those prized accomplishments are necessarily hard-won; the voyage begins in uncertainty and fracture. All of the characters in Violet must make their way through thickets of illusion and protective barriers before perceiving the light of truth.
High Profile Personas: The Beatles invade America and clown with the late boxing legend and racial icon Muhammad Ali (formerly Cassius Clay).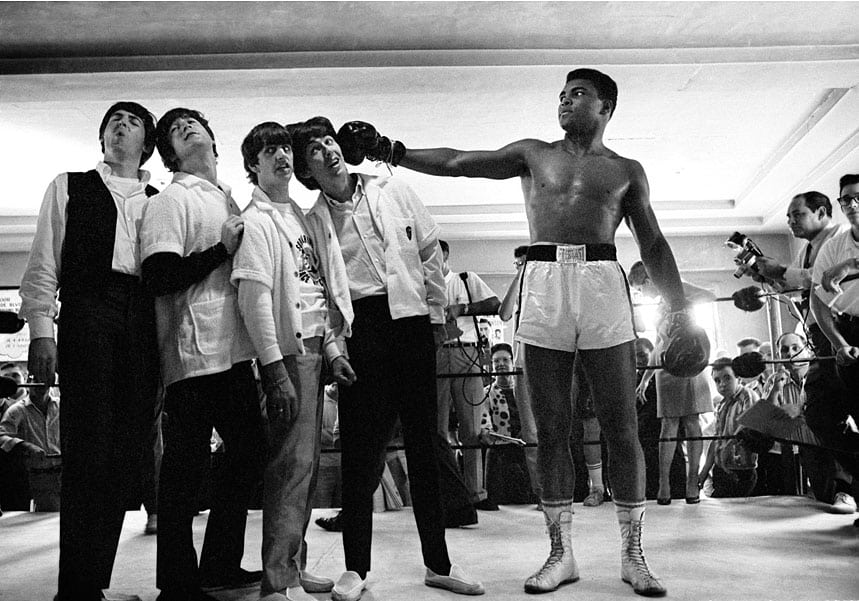 "Maybe you're the one I'm waiting for / The first one to simply / …See me."
In this regard, masking and unmasking are powerful and recurrent metaphors throughout the piece. Offering false guarantees of continuity and control, the mask by definition resists revelation. And as with individuals, so goes the nation. While post-WW2 possibility was still an inspiring and viable concept, and America was taking unprecedented strides forward in all walks of society, culture, and industry, the early Sixties were equally and contrarily awash in masks.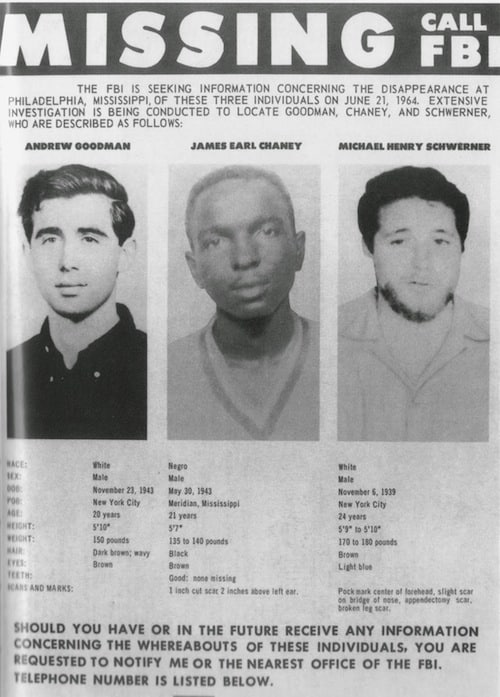 Darker Realities: Stark images of American division as evidenced in the infamous murder of three Civil Rights activists in Mississippi.
For every advance and benefit there seemed an equivalent pull in the opposite direction. Pressures toward conformity and consensus reinforced through the proliferation of images of impossible ideals were daunting obstacles for all Americans, and Violet and Young Vi, her Father, Monty, Flick, the Preacher, even the Old Lady and all fellow passengers and passersby are united in their mutual need to discover their essences, place and beliefs.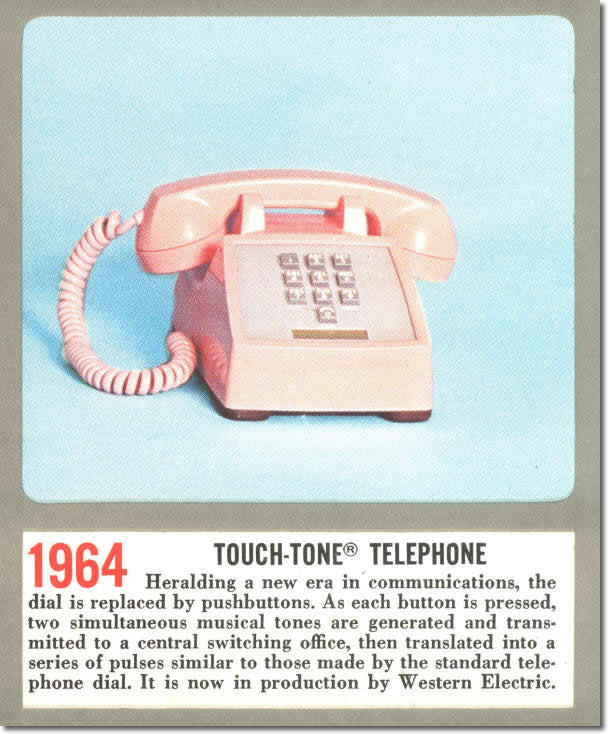 Tomorrowland: A consumer society and technological innovation are exploding together.
Violet's psychological journeys bring its spiritual quest full circle, marking escapes from imprisonment in past injuries, griefs, and traumas, and delivering its characters from lacerating cycles of doubt and defensiveness into an open expanse of forgiveness. As the show uncovers and validates divinity in the most humble and unlikeliest of people and situations, it teaches us the wisdom and patience in opening ourselves to a similar emancipation.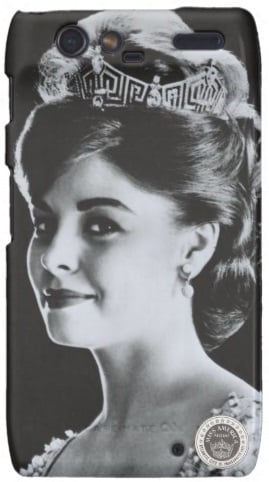 Pretty in Pink: Period Ideals of Cosmetic Beauty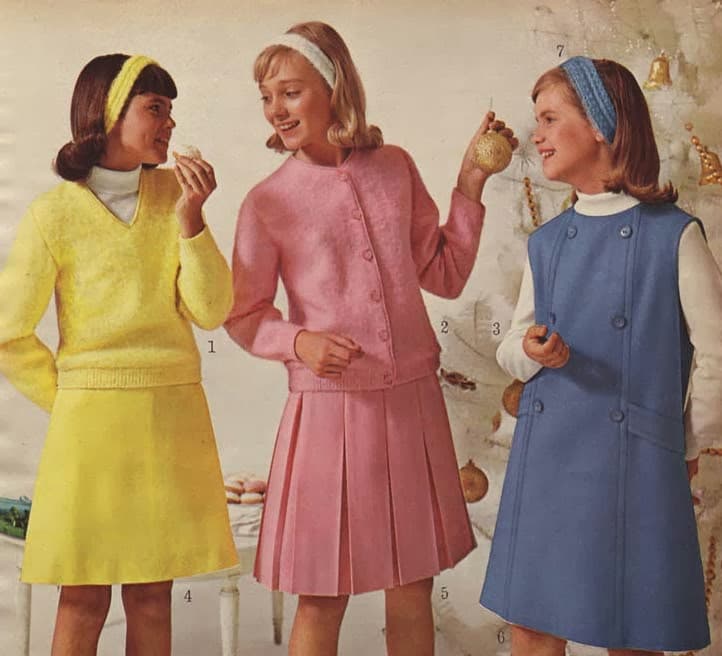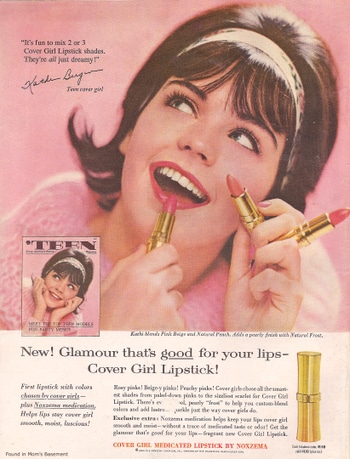 "Give me the wings of an angel / I'll fly away."
If you're lucky on a given production, there's a moment of epiphany. After living with and seeing the world through the circumstances of the play for a concentrated amount of time, a sudden clarity in defining precisely what it's about can manifest itself like an unexpected moment of grace, serving as the root of all that follows.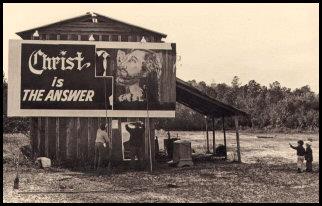 Two core lessons from Violet speak immediately to its historical context and dramatic action while unmistakably finding contemporary application in our present environment of national struggle. The first is the Biblical injunction of the fundamental moral tenet, "Judge not, that ye be not judged" which is certainly central to Violet's meaning and positive resolution, but there's something just as profound and courageous in its locating us at the heart of our own success by insisting we take responsibility for our lives. As its characters learn to let go of pretenses, they verify another cardinal life principle–we accept the love we think we deserve.
Irish playwright Conor McPherson reminds us that "the writer seeks to place order, indeed beauty, on the chaos of experience." The same goal can be claimed for Doris Betts, Jeanine Tesori, Brian Crawley, and the collective artists and emerging artists bringing this current incarnation of Violet bursting to life. With passion, force, and understanding, Violet's roadmap traces those passages we each embark upon in our vulnerable searches for love and self. And its stirring avowals of order and beauty conveyed as "promises that can't go wrong", are affirmations of arrival and the fulfillment which lies at the far end of reason and expectation. There's both hope and benediction in that assurance afforded by Flick near the close of Violet's ritual reenactment of everyone's dream of escaping bondage: with the directness of deep intuition, he comforts her, and all of us, with the potent vow that,
"Violet / You can."
Our musical journey with Violet continues onstage through July 31 – don't miss it!
For tickets, click here or call 919.962.7529.