PlayMakers' award-winning Summer Youth Conservatory returns for 2016
Directed & Choreographed by Matthew Steffens
DISCOVERING WHO YOU ARE IS THE GREATEST JOURNEY OF ALL
A girl with a disfiguring scar sets out from her home in Spruce Pine, NC to seek healing and finds her true beauty along the way. Watch the best young talent from across the Triangle shine in this powerhouse piece of theatre showcasing musical styles from country, gospel, bluegrass and honky-tonk rock to Memphis blues. Violet is the moving story of a courageous heroine you'll never forget.
"a work of great resonance and beauty and joy" New York Magazine
"The Broadway musical we've been waiting for has arrived!" Newsday
Violet is the culmination of PlayMakers' Summer Youth Conservatory, a six-week practicum for high school students—both on stage and behind the scenes—combining top-notch teaching with unparalleled practical experience. Students work with professional directors, choreographers, musical directors, and theatre technicians to mount a professional quality production for all to enjoy.
AGE RECOMMENDATION
This inspiring contemporary musical is touching, funny and sometimes frank with moments including adult language and subject matter that might be inappropriate for younger audience members. We recommend Violet for patrons ages 13 and older.
CLICK HERE to learn more about our Summer Youth Programs.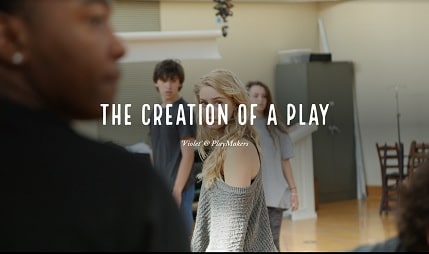 A Photo Story of how our production of Violet comes together, courtesy of Huth Photo.