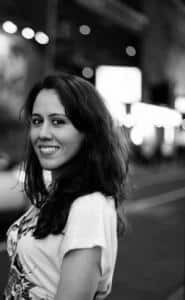 Director Taibi Magar is no stranger to the Triangle. In fact, she grew up in Durham and cut her theatrical teeth right here at PlayMakers. "This is the first theatre where I ever saw a play," said Taibi. She was only ten years old at the time and the play was Hamlet. But for years, that was all she could tell you about the production. "The only thing I remember is I was sitting the front row and Polonius was killed right in front of me—literally inches from me, this big dramatic death."
When she came back into town to direct Sense and Sensibility, she decided to ask Ray Dooley about it, since he's been part of the acting company for over twenty years. It turns out she was asking exactly the right person, as it was Ray himself who died a bloody death right there at seat A13. "And so he is literally responsible for my career in the theatre. My parents blame him for everything."
Coming full circle back to PlayMakers almost didn't happen. "Right when I think Joe Haj was finally about to hire me at PlayMakers, he got the job at the Guthrie!" Thankfully she had already known Joe's successor, Vivienne Benesch, for years and the timing was just right. "She needed a comedy by a female and I had just been talking and working with Kate Hamill on another piece of hers." The stars had finally aligned.
Taibi considers Kate Hamill's adaptation of Sense and Sensibility to be one of the greatest classical adaptations of all time. "Kate has done a truly amazing job," Taibi remarked, "Usually these adaptations are so laborious—there's no point of view, no tension—it's just always underwhelming. And in this adaptation, she actually gets all of the nuance that Jane Austen gets into in just two hours."
What's her secret? Leaning into theatrical convention throughout the ages. Hamill's adaptation gives the director forty-five scenes that move at a rapid clip from one new location to another, leaving no room for the realism some audiences have come to expect. This means Taibi's direction must rely on the theatricality Peter Ksander's raw, unstructured set and Olivera Gajic's regency costuming.
"Peter and I decided pretty early on to establish an energy, establish the space, establish status, but then really get out of the way for Olivera's genius costuming."
Olivera's costuming not only allows for the honest, tender moments between two sisters, but also for the the absurdity and slapstick that sets the pace of this adaptation. For example, brand new acting company member Sarah Keyes plays four characters in this production, including the catty Fanny Dashwood, especially distinguished by a giant feather in her hair. "This feather has such a strong point of view about who Fanny is and her place in the world and what she thinks of herself," said Taibi. The feather comes in extra handy when Sarah plays both Fanny Dashwood and Lucy Steele in the same scene. "We've had a lot of fun figuring out how to make that clear and delightful."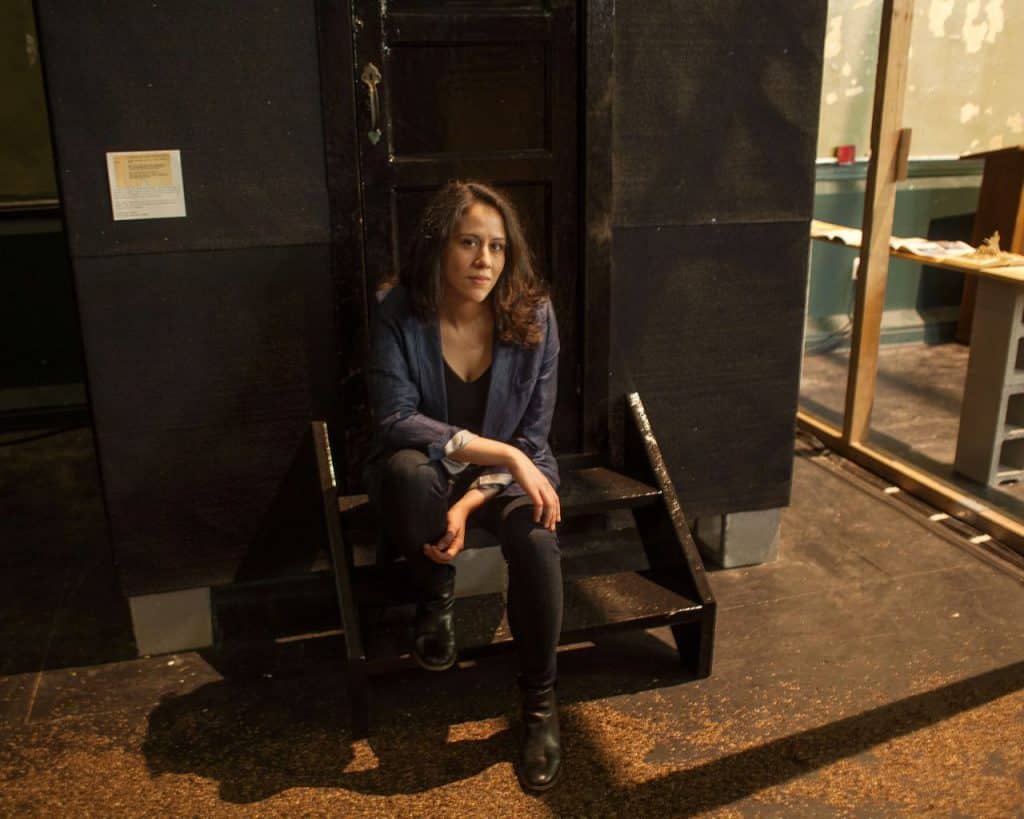 Add in literal slapsticks, a chorus of gossips, a hobby horse, and a little fall of rain and you get the sort of whirlwind romp that will have you looking at the Jane Austen classic with new eyes. "I love classical stories. I love looking at old things in new ways. It just opens up the scope of humanity."
Widen your scope at Sense and Sensibility, on stage now through November 5. Click here for tickets.