One setting and four players.
That's all it takes for 2018 MacArthur "Genius Grant" recipient Dominque Morisseau to take viewers into the world of Detroit's factory culture in her searing new drama Skeleton Crew.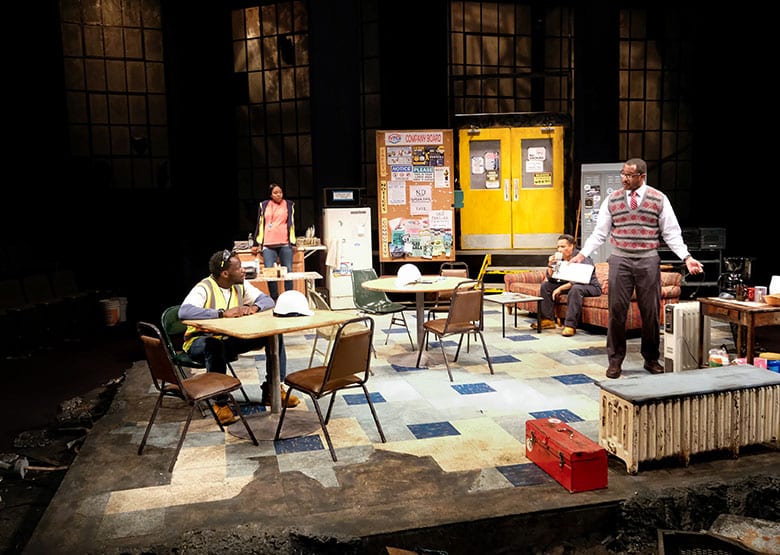 Director Valerie Curtis-Newton and scenic designer Jan Chambers have worked diligently to transform the PlayMakers' Paul Green stage into a small factory break room brimming with drama of factory life amidst 2008 financial crisis. Factory workers Faye, Dez, and Shanita work in fear of losing their position in the dying factory, while also balancing their relationship with Reggie, the factory's foreman now torn between maintaining his job and fulfilling his moral duty to his employees.
"While this play takes place in a break room in a factory in Detroit and doesn't really show Detroit, you feel Detroit," Curtis-Netwon says. "Even though all the dialogue and action takes place in one room, you have a very clear sense of what's going on around them, in their world, what their experience is like."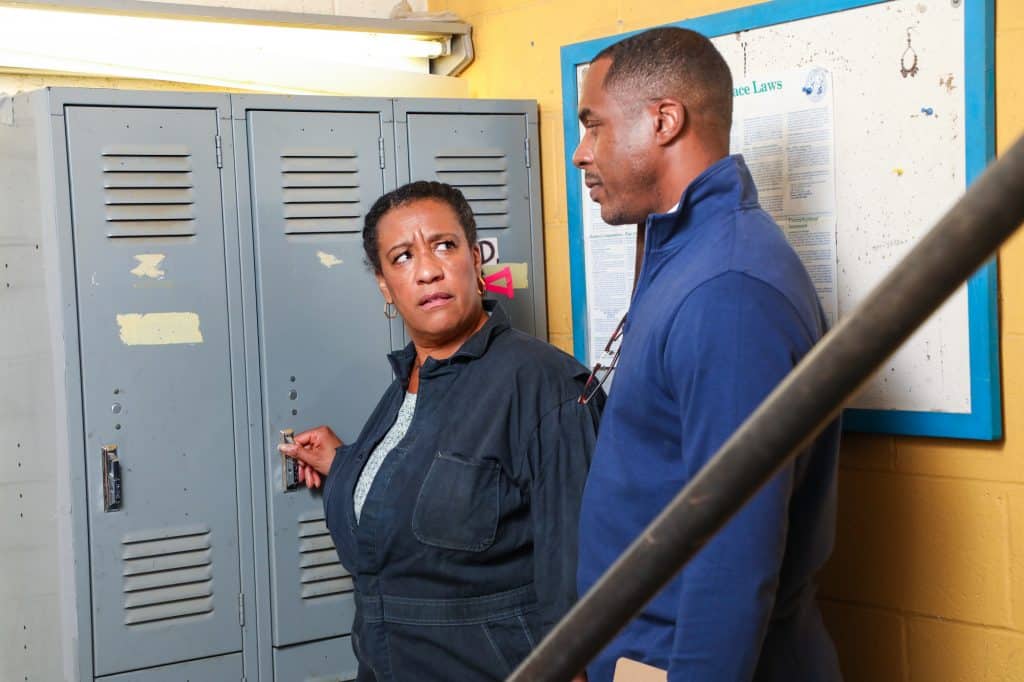 Curtis-Newton describes the break room as both a refuge and trap for the workers, with only one door for entrance or exit. There's a row of lockers, a dilapidated couch, broken window, debris, and a staircase leading to an upstairs space, restricted to the workaday line workers.
"There's this taunting space up there that says 'You can't go here. You're not allowed here.'"
Jan Chambers, scenic designer
Although the entirety of the action takes place within the breakroom, several projections of the line outside of the breakroom will be displayed throughout the production to give audience members both a physical and emotional sense of what line life entails.
"Part of the job is to create a space where real people can do real things in real time, as completely plausible and theatrical, but also to breathe abstraction into the spaces that accommodates this sort of larger, more abstract idea," Chambers says. "It's how the factory is grinding to a halt, how it's speeding up until it's going to burst into flames, how each of these people relate to what's going on outside that world."
The worries of each character are enhanced in the space, compartmentalized into one single room and stresses from the outside world swirl amongst whirring machinery and crumbling factory walls. Each character fearfully anticipates the factory's imminent closures, scrambling to determine how to take care of their family or pay their medical or housing bills.
"My work as a designer is to make an environment that shows the forces pushing down on this room, that are squeezing the people in the room," Chamber says.
And for Curtis-Newton, there's one question that the break room should evoke: How do you keep your humanity in an environment that wants to grind you up?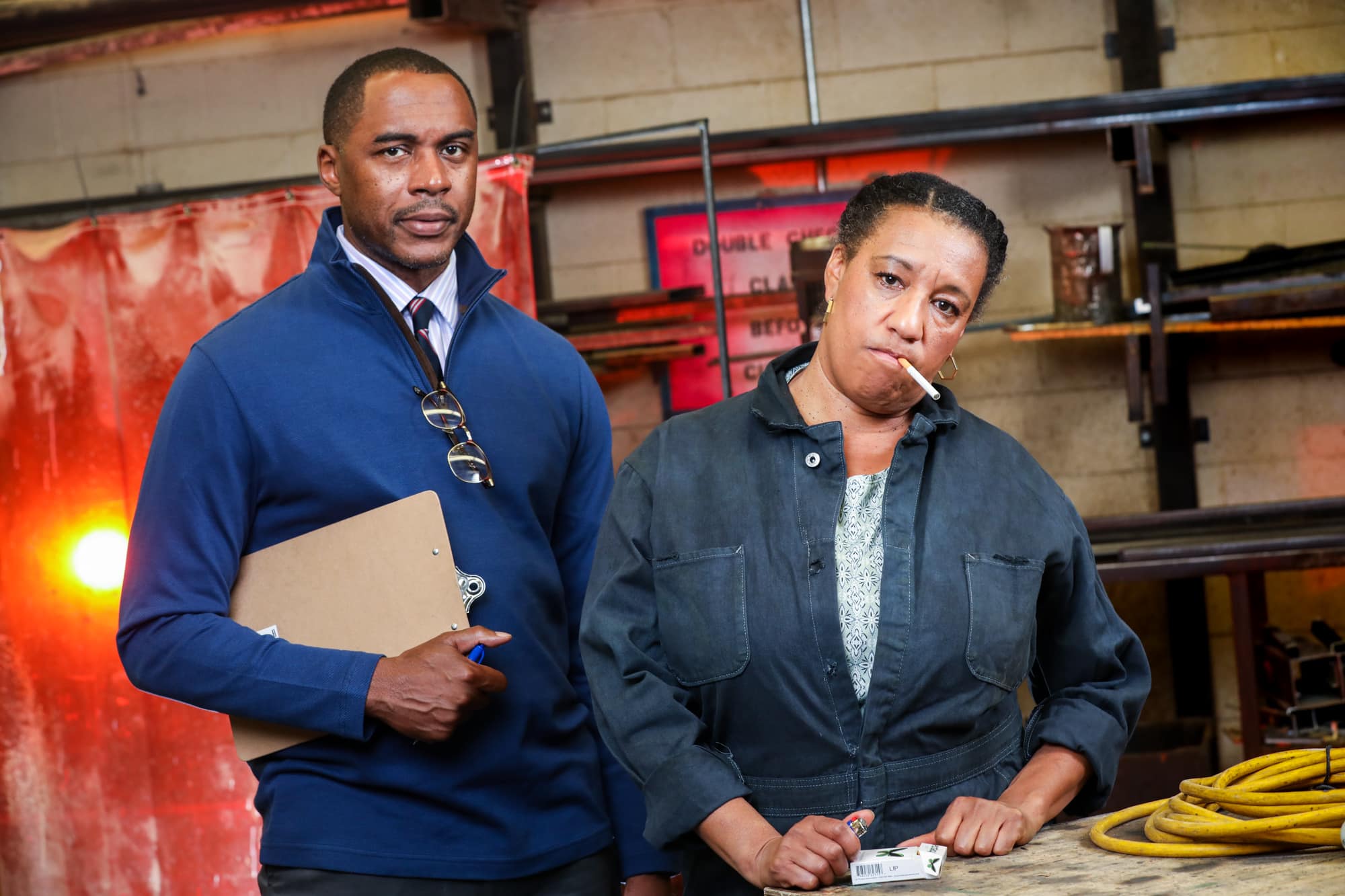 How will you hold on to your humanity? Find out in at Dominique Morisseau's Skeleton Crew, on stage October 10–28. Get your tickets today!