Violet has been one of my most challenging shows to choreograph.
Director/choreographer Matthew Steffens tells us about creating the choreography for Violet.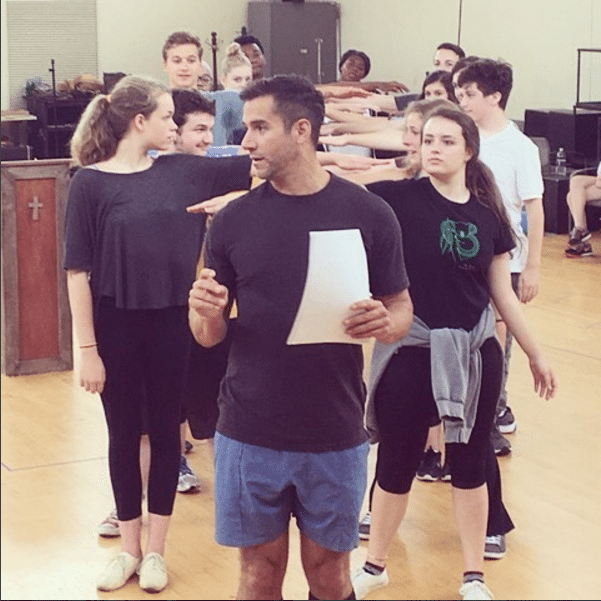 When I conceptualize choreography for a show it's important that it is driven by the story … and this story is ON A BUS! So you can only do so much before things start to look like a bad 80s music video. But the challenge is something I've embraced over the past six months.
First we gathered ten dancers together in New York City for pre-production on several musical numbers. Pre-production is when the artists start to explore movement. Sometimes you have concrete ideas going in and other times it requires trying lots of different options to decide on the right combination. Once you're in rehearsal, the schedule doesn't always allow time to explore all the options, so pre-production is where I determine what choreography I'll bring into the rehearsal process.
I've enjoyed a variety of professional experiences including work with contemporary choreographers like Anjelin Preljocaj (Ballet Preljocaj), Krystal Pite (Kid Pivot) and Steven Hoggett (Broadway's American Idiot, Rocky, The Curious Incident of the Dog in the Night-Time), as well as Broadway choreographers Susan Stroman (The Producers, Contact), Rob Ashford (Promises, Promises), Chris Gatelli (Newsies) and Lorin Latarro (Waitress). This varied background is extremely helpful with a musical such as Violet that features everything from bluegrass and folk to Memphis blues and gospel. Plus, we're performing a prologue and entr'acte devised specifically to this production. These are in contemporary movement and explore the story's Appalachian roots.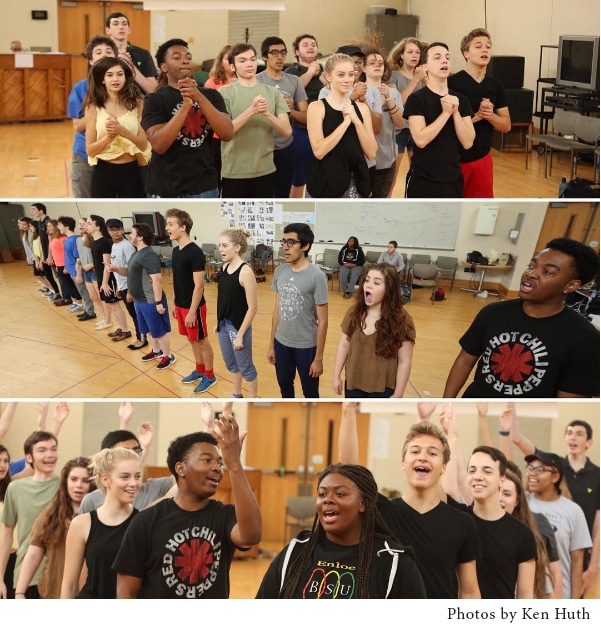 No matter the style, I always find inspiration in the MUSIC. And there is plenty of inspiration in Violet. You never get bored as the score goes from a ballad that's really tender to a rocking night club number where everyone itches to jump up and dance.
I don't water down the choreography – as with Hairspray and Guys & Dolls, its professional caliber all the way.
It's important to me that there is a part of each actor in the choreography, so I work with the cast members to specialize their choreography, to make it their own. I know this sounds like it takes a lot of time, especially when there are 23 actors …. IT DOES! Luckily, we have an incredibly talented, hard-working company that's rehearsing nonstop. When I asked them how they were this morning, the response was SORE! Yesterday, we were rehearsing the number Lonely Stranger set in a Memphis night club. This dance uses lots of 60s moves, as well as partner dancing – not styles many of the acting company were familiar with. It also requires the actors to slow dance through the end, which is always a fun game when you're slow dancing with someone you just met.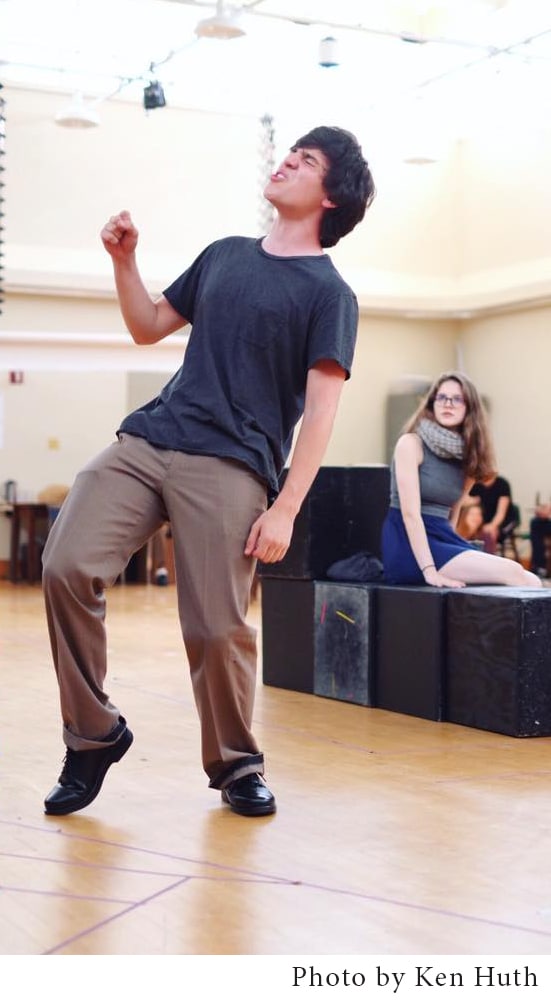 Today as we worked on the gospel number Raise Me Up, we were presented with some totally different challenges. First, the choreography is based in African movement which gives it a distinct flavor. Most of the cast had never moved like this before. Second, the music and vocals (sung by the uber-talented Marcella Cox … HER VOICE … WATCH OUT BROADWAY!) are interjected with a lot of dialogue. The timing must be exactly right so the audience isn't pulled away from the emotional journey.
Our SYC actors always rise to the occasion and deliver, performing the same quality choreography I'd create for a show with professional actors.
The last challenge is our HUGE SET! WHOA! It's a playground … especially for a choreographer, but it's a challenge because it's tricky to navigate and on a different angle than some of our past sets. Much of the choreography must be adjusted so it continues to strengthen the story, not distract. The best part of this set is it allows us to tell different aspects of the story at the same time, done through a series of flashbacks. Our staging will bring you in like a cinematic production with a feel that's all around you and stays with you after the final bow.
Kick up your heels with the Summer Youth Conservatory when Violet takes the stage July 20-31!
Click here for tickets or call the Box Office at 919.962.7529.