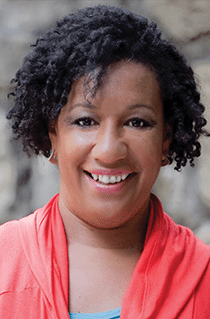 Kathryn Hunter-Williams, known affectionately around the building as "Kathy," is set to make her directorial debut on the Paul Green Stage with Stick Fly by Lydia Diamond after 21 seasons as a company member. You might recognize her from her most recent productions with us as an actor, in The Skin of Our Teeth or Edges of Time, or from her directorial productions in the Elizabeth Price Kenan Theatre with No Blues and Fear Long Gone: Nina Simone and Count.
While we count down the days to opening night, we thought you might enjoy hearing a little bit more about Stick Fly and Kathy's approach to it!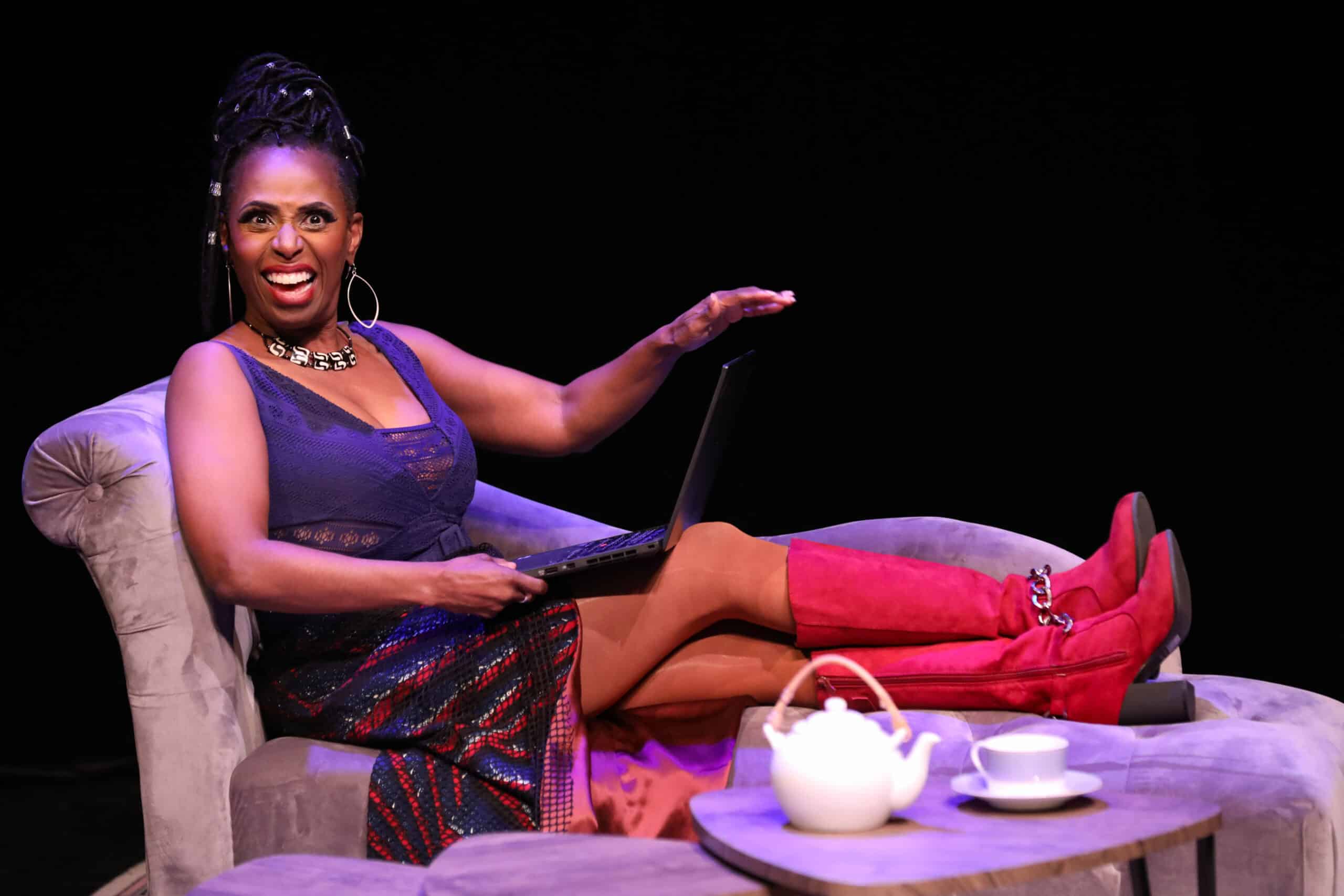 Q: What drew you to Stick Fly? I love Stick Fly because I think this show has the power to speak to the tender moments and places that a lot of us are feeling right now. Our global spirit is a little raw and wounded right now, and this show can help bring us forward into a place of healing and a place of looking into how to move forward through a difficult time. I also feel like this show fulfills one of the missions of PlayMakers, to tell stories through a multiplicity of viewpoints and lenses, and I'm very excited to do that. I've been teaching this play in my African American theatre class for many semesters, and one of the reasons I love it so much is because of my students' reaction to this play–they're always surprised at how they find a way to recognize the family dynamics, saying "Oh, that's me!" or "Oh, that's my mom or my dad or my brother and sister" and I just love to see how it lifts them up to see parts of themselves and their lives throughout this play.
Q: Why Stick Fly now? When I pitched this play, I was specifically thinking about the current graduating class of the Professional Actor Training Program and the PlayMakers company as a whole. I thought it would be a really fun piece to bite into after all of the challenges and obstacles that have been thrown in the way these last couple of years, all of the successes, and how our family has been created and impacted by this unique journey we've all been on.
Q: Is there anything you're particularly excited to work with in this play? I'm excited about all the humor in this play. I'm really excited to dig into that, and especially with our cast. Hearing it read all the way through for the first time, I was just laughing and laughing, and I'm so appreciative of the team I have on board for this project.
Q: If you had to sum this show up in just a couple of sentences, how would you do it? Stick Fly is a story about class, about feminism, about interacial relationships, about colorism, and about betrayal. This is a story about the ingenuity and creativity of Black people, specifically a Black American family, and the things they've had to do and access in order to combat the legacy of racism and the Jim Crow era to get to where they are now. But at the heart of this play, for me, is the exploration of family dynamics and the journey that all families at some point go through to reclaim the fierce love they all have for each other even after big secrets are uncovered, and how we all need to hold on to the fact that we can all be transformed and healed.
We can't wait to see Stick Fly when it hits stage from January 28th to February 6th, and hope you'll join us there!