Originally posted in April 2018 in connection with Leaving Eden. For more info on Laurelyn Dossett's latest, Songs of Light & Wonder, click here.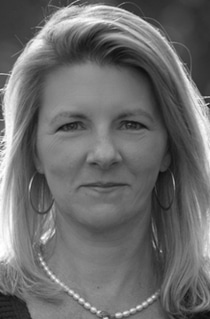 Leaving Eden may be Laurelyn Dossett's first time working with PlayMakers, but she's no stranger to composing pieces about North Carolinian life.
As music director and composer for Leaving Eden, a production based on the fictional town of Marah, North Carolina in both 1933 and 2016, Dossett has been able to use her past theatrical composing experience. "I've written seven shows that are North Carolina-based, so that part is not new to me." These include her work with Preston Lane (director of PlayMakers' The Christians) and others at the Triade Stage, the North Carolina Symphony, and her past project The Collide.
After living in North Carolina for 30 years, Dossett has found particular ways to showcase life in the Tar Heel State. "I do it by attaching to landscape, language, and styles of storytelling and musical styles that are particular in different parts of the region or different parts of our history."
Months before the production process, playwright Mike Wiley and director Vivienne Benesch joined Dossett for a trip across North Carolina to find that perfect landscape to adequately tell their story.
And what did they find?
The Cape Fear River and the backroads of southeastern N.C. "It's just different," Dossett said. "The light is different. The water is different. I get my hands in the dirt and I pick plants and I take leaves home with me. I'm kind of a geek that way, but it helps me write."
What may be more important to Dossett than representing N.C. landscape and life through her music, though, is using her music to connect North Carolinian history, events, and characteristics to tell a deeper, more universal story. For Dossett, it's all about the feelings of home, our histories, and the landscapes that have shaped our lives are universalities that she hopes shines through her work with Leaving Eden.
"While I do try to be specific about a place, I hope it's universal."
"One of them is the idea of history repeating itself and how we have these cycles that we have to work really hard to break. If we're honest about our past and honest about our histories, then we have a better chance of not repeating past mistakes. That is a universal, millennial concept, but we're trying to write it more specifically to this story."
We are no stranger to these concepts. Pictures of the past seem to be recreated on the news almost every day, "It's a lot more in the moment, and some of that was purposeful and some of that was accidental. Mike had already written 'The Torch Brigade' into the script before Charlottesville happened. And then Charlottesville happened." According to Dossett, similar events happened throughout the production process, where song lyrics or lines preceded real-time news and current cultural references.
Not only is this a new occurrence for Dossett and her work, but also with PlayMakers as a whole. "What PlayMakers has done here with allowing and fostering such an ambitious new work is brave and unusual," Dossett said.
"It's a risk to do something that's totally new. It's risky for a theatre to do it, and I'm proud of them that they did. And people here should be proud of them too."
Don't miss your last chance to see Leaving Eden on stage! For more information or to purchase tickets, click here.
Can't get enough of that old Carolina sound? Get your tickets today for Laurelyn Dossett's upcoming concert, Songs of Light & Wonder.