"What's our core vocabulary?"
Many months ago now, Life of Galileo director Vivienne Benesch and scenic designer Jim Findlay dreamed up the complex world that now houses our theatrical event of the season— a world where where the past is constantly flowing in and out of the present.
Galileo's perspective and proposals were revolutionary—literally shifting the ground that everyone assumed to be immovable. Knowing this, playwright Bertolt Brecht ended up adapting his play multiple times to fit the social climate, as the world continued to shift in response to two World Wars.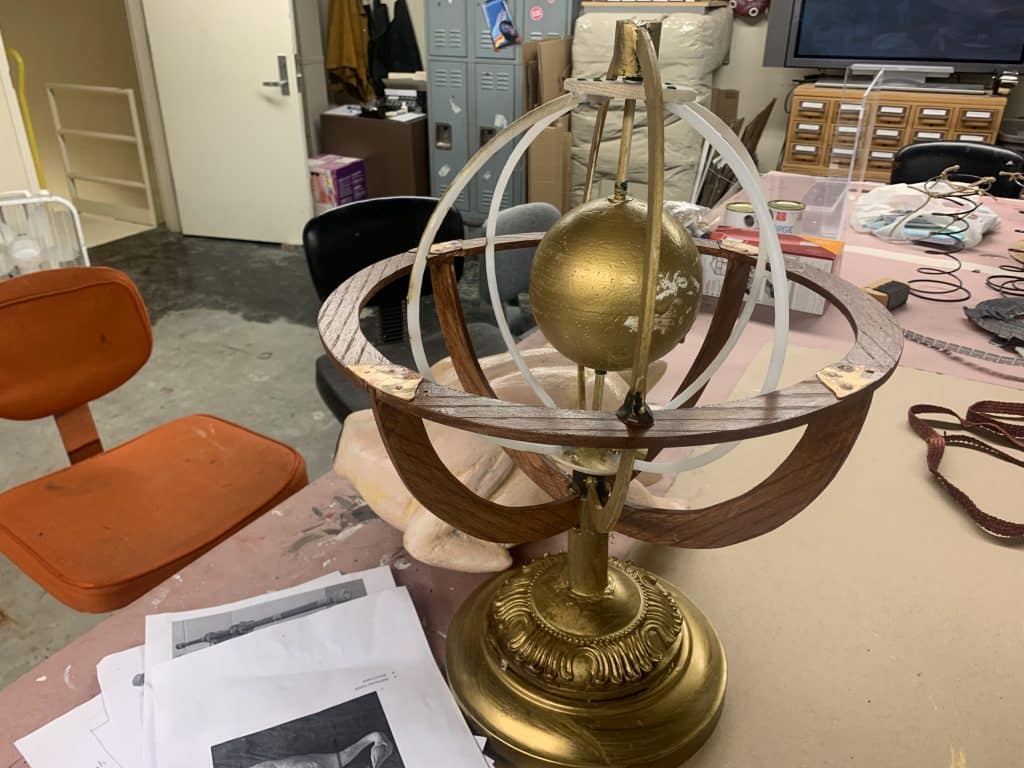 "If Brecht were alive today, my guess is that he'd do another version," Benesch said. "In our own search for truth, it's no longer a fixed point, because we can now 'change truth.'" With the advent of fake news, climate change denial, and defining truth by party loyalty, it certainly seems so.
This intricate concept of perception of time inspired Benesch and Findlay to define clear core vocabulary for PlayMakers Propsmaster Andrea Bullock and her team. In our production, the design team has "changed truth" by combining period props with current ones. Everything instrumental to Galileo's work—such as his armillary sphere, compass, and telescope—remains firmly in the 17th century. This give a feel of consistency with the idea that Galileo constructed these instruments in his own world. But props like wine, desk lights, and chairs were designed to be modern—living in the world of the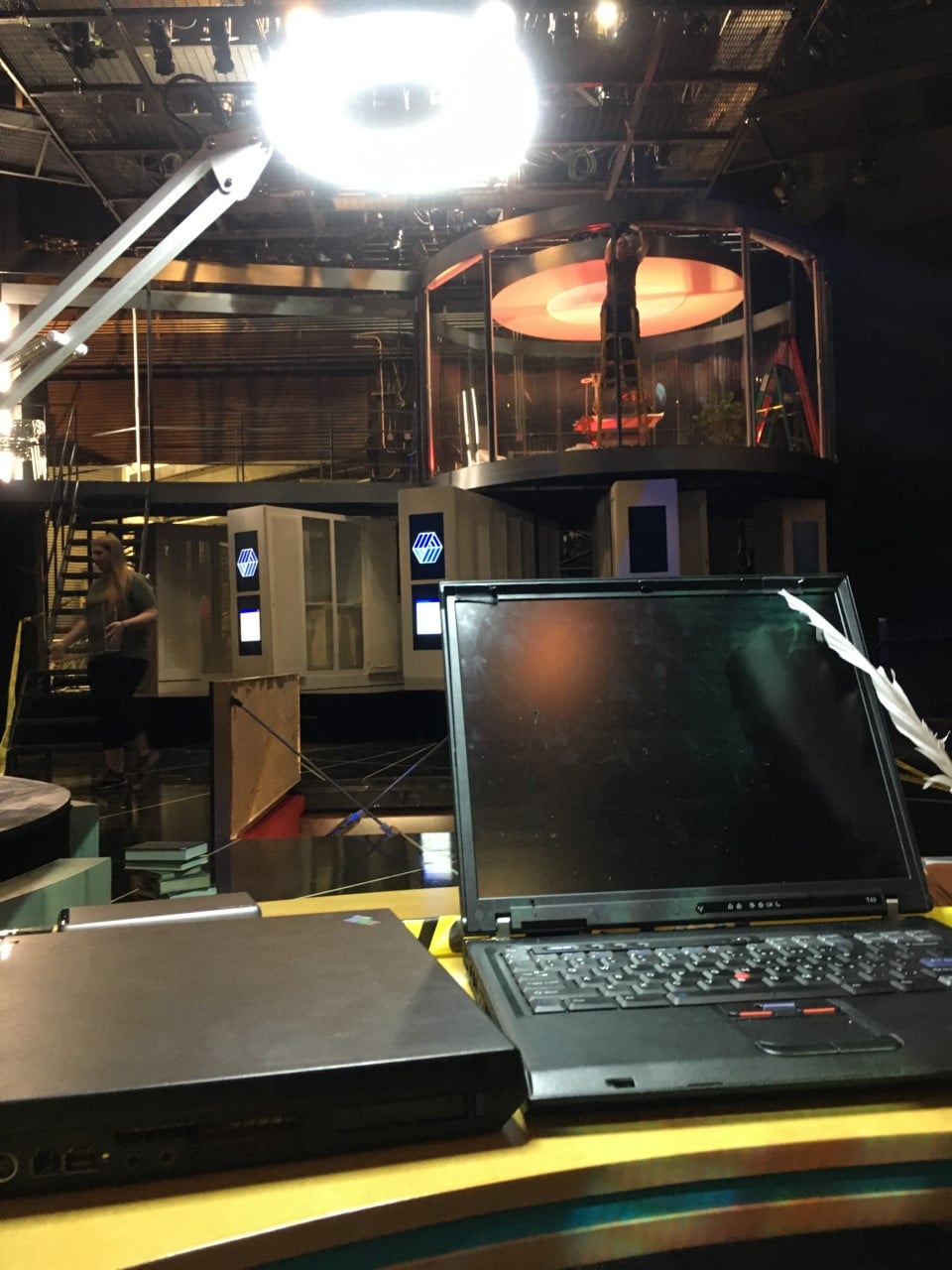 knowledge bank equivalent of the Svalbard Global Seed Vault that gave inspiration to the scenic design. And to be just as revolutionary as the scientist in his time, characters will use laptops, iPads, and iPhones, some of which will live stream to various projection and screen elements on set.
As you can see, Benesch decided that she did not want to produce a period piece, but even so, the inclusion of technology to such an extent might seem radical. To this thought, she'd respond with a quote from Galileo himself:
"My object was not to establish that I was right, but to find out if I am."
Find out if she's right! Life of Galileo hits the stage Wednesday, February 27 and runs through March 17. Get your tickets today!